Cummins Positioned for Growth and Leadership in New and Emerging Technologies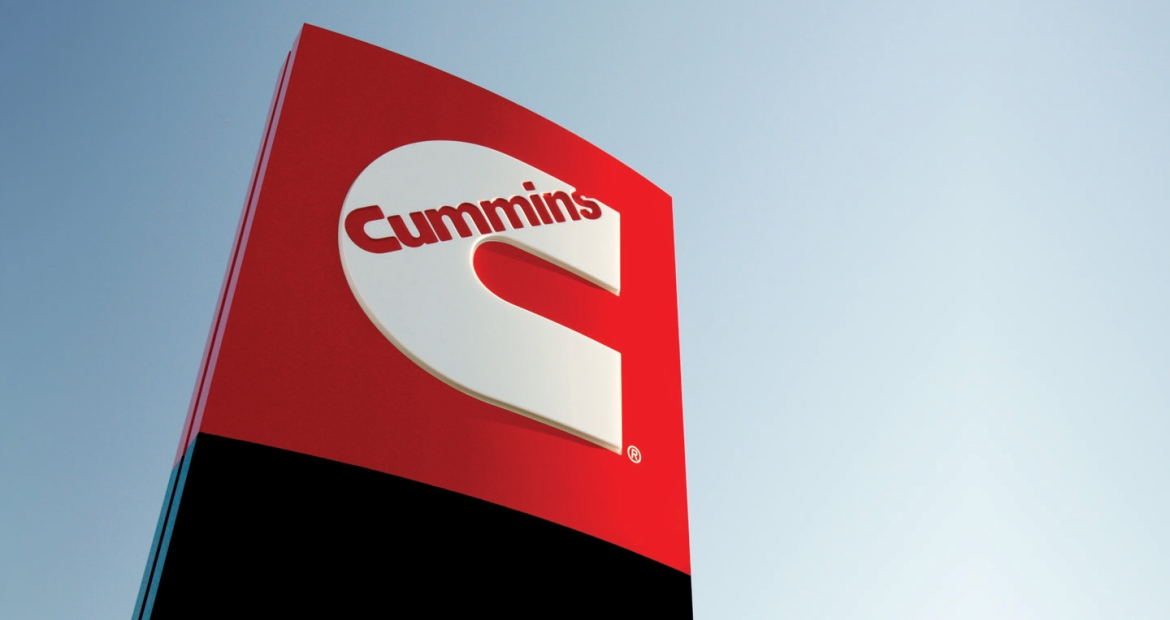 During a teleconference yesterday evening, Cummins Inc. (NYSE: CMI) executives shared how the Company is positioned to lead in current and future technologies, including its core business, electrification, alternative fuels and power solutions, as well as in digital capabilities, data and analytics.
To hear a replay of the call: United States: 1-800-475-6701 International: 320-365-3844, Access code: 425446
"As a global power leader for the commercial and industrial markets we serve, we are better positioned than any other company to win in new and emerging technologies," said Tom Linebarger, Cummins Chairman and CEO. "Over the past 100 years, our ability to innovate and adapt has fueled our success and we are confident we are on the right path to do it again at this critical juncture. We are prepared to provide a range of power technologies to our customers from diesel and natural gas to fully electric and hybrid powertrains to ensure they always have the best solution for their application."
Core business
Cummins continues to focus on its core business segments – engine, power systems, components and our distribution business. Examples of success in this core business include products like the Company's largest engine platform to date, the QSK95; the latest X15 engines, which offer class-leading fuel economy and maintenance costs, leveraging proprietary components technology like the innovative single module aftertreatment, which is 60 percent smaller and 40 percent lighter. All are backed by the broad support capability of Cummins experts, globally.
Electrification
Earlier this year, Cummins enhanced its efforts to commercialize its electrification capabilities, bringing together Cummins knowledge and significant experience in the electrified powertrain space. In addition, the Company is exploring potentially partnering with others to ensure development of leading technology in energy storage, power electronics, traction motor systems and component control for commercial applications. Cummins will begin electrified powertrain delivery in 2019, including battery electric and plug-in hybrids. These are just the first steps as the Company signals its intention to be the leading provider of electrified powertrains in our commercial and industrial markets.
Alternative Fuels and Power Solutions
Today, Cummins delivers zero emissions natural gas engine systems that are a great fit for urban areas addressing air quality issues and requirements. Natural gas engine technology can have a very low carbon footprint and can even be considered carbon negative when paired with renewable natural gas. Today's natural gas engines and fuel systems are better than ever, vehicles have a much longer range, maintenance is improved, and fueling station availability has expanded – all of which lead to significantly improved uptime and total cost of ownership for fleets.
Additionally, Cummins has invested in research and development projects to build capability to develop products utilizing a wide range of fuels. The Company is developing high efficiency gasoline technology that can deliver diesel-like performance and durability, meeting the most stringent emission requirements while maintaining competitive fuel economy.
Longer term, the Company's Research and Technology Department continues to investigate the viability of alternatives like bio-fuels, synthetic fuels and hydrogen. Cummins has also invested in exploratory projects focused on Proton Exchange Membrane and Solid Oxide Fuel Cell technologies – both with increasing potential to offer superior power density over the traditional internal combustion engine.
Digital Capabilities, Data & Analytics
Customers are looking for convenient and responsive interactions, real-time updates, and information that make products safer, more productive and easier to use. Cummins has offered telematics systems in some markets for many years, but the potential for digital goes far beyond telematics systems and at a faster pace. Recognizing this, in May 2017, Cummins formed a new internal organization led by Sherry Aaholm, Cummins Chief Information Officer, called the Digital Accelerator. This new organization seeks to streamline innovation, bringing concepts from the idea stage to commercialization at the most efficient and effective pace.
About Cummins Inc.
Cummins Inc., a global power technology leader, is a corporation of complementary business segments that design, manufacture, distribute and service a broad portfolio of power solutions. The company's products range from internal combustion, electric and hybrid integrated power solutions to components including filtration, aftertreatment, turbochargers, fuel systems, controls systems, air handling systems, automated transmissions, electric power generation systems, microgrid controls, batteries, electrolyzers and fuel cell products. Headquartered in Columbus, Indiana (U.S.), since its founding in 1919, Cummins employs approximately 73,600 people committed to powering a more prosperous world through three global corporate responsibility priorities critical to healthy communities: education, environment and equality of opportunity. Cummins serves its customers online, through a network of company-owned and independent distributor locations, and through thousands of dealer locations worldwide and earned about $2.2 billion on sales of $28.1 billion in 2022.