CUMMINS BRINGS EURO 6 SMART EFFICIENCY TO FIAA SHOW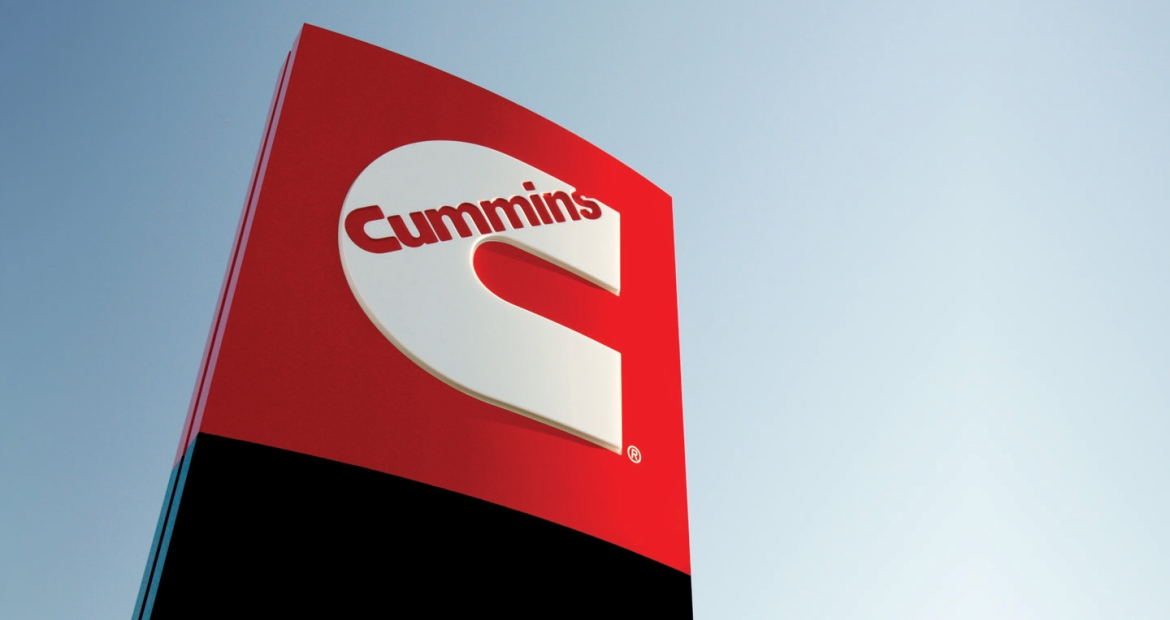 At the FIAA show, Cummins Europe will display the latest generation of Smart Efficiency B4.5 and B6.7 bus engines with a 112 kW to 224 kW (150-300 hp) ratings range to meet Euro 6 Phase-C regulations which took effect on January 1, 2017. This latest evolution of the B Series carries forward the best-in-class attributes of the current engines, but now with 10 percent higher peak torque, extended service intervals and a unique, fully integrated Stop-Start option capable of delivering fuel savings of up to 8 percent. The B Series will be joined by the L9 bus engine on the Cummins display at FIAA, taking the power range up to 276 kW (370 hp).
"With our latest Euro 6 product range we offer bus and coach manufacturers the option to right-size some of their engine installations down to a lower displacement, while still retaining the low-end torque they require for acceleration and driveability," said Ashley Watton, Cummins Director – On-Highway Europe.   

"This is all about achieving the lowest cost of engine operation and is made possible by Cummins focus on Smart Efficiency to fully optimise engine characteristics to align with specific duty cycles, vehicle weights and the market they are used in.

"As a result, we are seeing an increasing interest in Cummins power from bus and coach manufacturers based in Spain – so the FIAA show offers an ideal opportunity to connect with this important market," added Watton.

The B4.5 and B6.7 Stop-Start configured options are proven performers in over 1,000 buses. The system automatically switches the engine off at bus stops, door opening and traffic lights resulting in a lower fuel consumption of up to 8 percent. The Stop/Start function also improves air quality in the vicinity of the bus by achieving significant reductions in NOx emissions. Passenger experience is improved by eliminating engine noise when boarding. 

Euro 6 Phase-C compliance and higher torque performance is achieved by upgrading the engine calibration software and optimising the combustion formula, without the need to change any hardware. The additional 10 percent torque takes the 4.5-litre B Series up to 850 Nm at 1200 rpm, while the 6.7-litre reaches 1200 Nm at just 1100 rpm.  

This rapid rise in low-end transient response from idle to peak torque brings a significant installation opportunity, with the B4.5 now able to replace higher displacement engines in bus and coach vehicles of up to 18 ton weight. The top-rated B6.7 now offers an installation reach that extends to vehicles currently using larger displacement engines at lower ratings, but looking to significantly reduce weight and costs. B Series oil change intervals are extended from 1,500 hours to 2,000 hours using CI-4 Plus oil to lower the cost of operation. 

The success of Smart Efficiency is one of the reasons why Cummins is the world's leading supplier of diesel, diesel-hybrid and natural gas engines for passenger transport, powering over 75,000 buses and coaches worldwide in 2016.
Powering Up For Euro 6 Phase-C
The B4.5 engine provides exceptional power density for bus and coach installations with ratings from 112 to 157 kW (150-210 hp), with peak torque increased for Euro 6-C from 760 to 850 Nm. The highly durable and reliable B6.7 increases the top rating for bus applications to 224 kW (300 hp), with the top rated coach engine increased to 239 kW (320 hp), and peak torque increasing from 1100 to 1200 Nm. Engines intended for hybrid bus applications have a specially adapted calibration and configuration for both the 4.5-litre and 6.7-litre engines. 

The L9 engine continues Cummins Euro 6-C power capability for buses rated up to 276 kW (370 hp) with a peak torque of 1600 Nm, ideally suited for 3-axle double deck and articulated vehicles. For coach applications, the L9 is available rated up 298 kW (400 hp) with a peak torque of 1700 Nm, providing exceptional durability and premium performance. 

Sharing the same compact 9-litre platform is the L9N natural gas engine, providing  diesel-like performance up to 239 kW (320 hp) for city applications where very low
emissions and quiet operation are a priority. For a very low carbon footprint, the L9N can be run on clean, biomethane renewable gas.
Aftertreatment Commonality
The power step-up from B4.5 to B6.7 comes with exhaust aftertreatment commonality, as both engines utilise the same integrated Diesel Particulate Filter - Selective Catalytic Reduction (DPF-SCR) switch-back system manufactured alongside the engines at the Cummins Darlington Plant, UK. Experience with the DPF over more than 3 years since Euro 6 introduction has demonstrated that very few of these filters require ash service cleaning at the recommended 6,500 hours and are capable of continued operation.  

About Cummins Inc.
Cummins Inc., a global power leader, is a corporation of complementary business units that design, manufacture, distribute and service diesel and natural gas engines and related technologies, including fuel systems, controls, air handling, filtration, emission solutions and electrical power generation systems. Headquartered in Columbus, Indiana (USA), Cummins currently employs approximately 55,400 people worldwide, and serves customers in approximately 190 countries and territories through a network of approximately 600 company-owned and independent distributor locations and approximately 7,400 dealer locations. Cummins earned $1.39 billion on sales of $17.5 billion in 2016. Press releases can be found on the Web at cummins.com/news. Follow Cummins on Twitter at twitter.com/cumminsengines and on YouTube at youtube.com/cumminsengines.