CUMMINS TECHNOLOGY TRANSFORMS POWER FOR THE OIL AND GAS INDUSTRY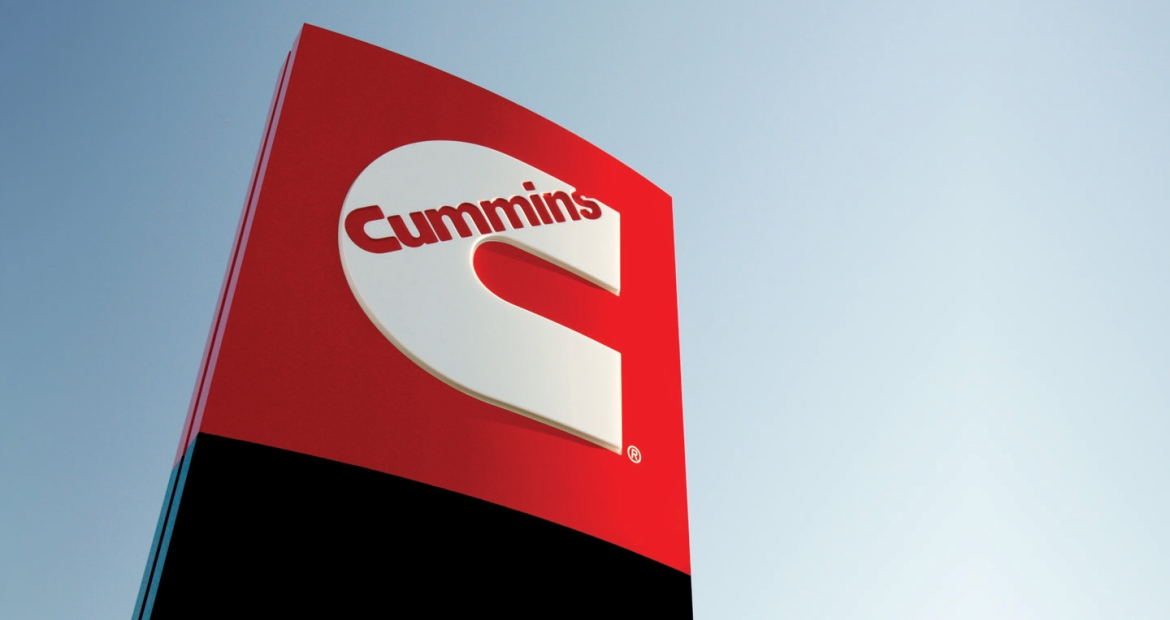 At the Offshore Technology Conference from today until May 4, Cummins Inc. (NYSE: CMI) will highlight its latest products and services designed to transform power for equipment such as fracturing rigs, drilling power modules and mud pumps for the oil and gas industry. From remanufactured engines designed to extend the useful life of existing equipment to engines certified to meet stringent U.S. Environmental Protection Agency (EPA) Tier 4 Final regulations, Cummins engines are powering more kinds of equipment around the world than any other off-highway engine supplier. Fully supported by a global support network with over 600 distributor and 7,200 dealer locations, with tools that support customers whenever, wherever and however they need it, Cummins offers the power to transform oil and gas operations.
Cummins Tier 4 Final QSK50 is featured in Cummins Booth 3472. For fracturing, the engine will be displayed installed in a fracturing rig. To meet Tier 4 Final regulations that mandate reductions of particulate matter (PM) of 80 percent and a hydrocarbon (HC) reduction of 45 percent, Cummins utilizes a fully integrated Selective Catalytic Reduction (SCR) aftertreatment system. With well over 1 million SCR systems produced since its introduction in 2006, Cummins brings unparalleled experience in the design and manufacture of SCR. Also on display is a Tier 4 Final QSK50-powered drilling power module. Designed to maximize rig efficiency with a Modular Common Rail fuel system (MCRS), the engine offers a best-in-class power-to-weight ratio and the same uptime, reliability and durability that customers expect from Cummins products. It can be provided as a complete turnkey solution, including engine, alternator, master skid, integrated controls and a Diesel Exhaust Fluid (DEF) management system. With over 1 million hours on its high-horsepower (>751 hp) engines and Tier 4 Final QSK50 engines actively operating a complete fracturing spread since 2015, Cummins has unparalleled experience.

For customers who want to extend the useful life of their equipment, Cummins brings more than 45 years' experience with remanufactured products that meet the same quality standards and specifications as new products to bear in producing high-quality remanufactured engines that offer global warranty and support from the Cummins support network. Those products offer unmatched value for customers looking to get the most from their equipment.

Cummins products are supported by Cummins global support network and data analytics products that deliver more efficient, real-time support for oil and gas customers, including Cummins Guidanz™ – a new free mobile app that provides customers with service assessments in minutes to drastically reduce downtime and improve operational efficiency.

Guidanz allows customers to quickly read engine fault codes on Tier 3 and later engines when paired with the new Bluetooth®-enabled INLINE™ mini vehicle data link adapter, or INLINE 7 using Bluetooth mode. The Guidanz mobile app can be downloaded from the Apple® App Store® or Android's® Google Play™ for use on Apple or Android smartphones or tablets, and it allows operators to provide critical information to their off-site operations manager in order to initiate the service process, rather than having a service technician come on site to diagnose the fault code. That can be done by email directly from the app. With a key feature of the app being a service locator tool, the operator can then quickly locate a nearby certified repair center, or can choose to connect directly with Cummins Care to initiate the service process.

Those services are offered in addition to the support offered by the experts at Cummins Care. By contacting Cummins Care at 1-800-CUMMINS™ or [email protected], customers are connected with a team of experts dedicated to quickly and accurately addressing issues. The Cummins Care team is highly trained to provide solutions for customers, using the latest support technology available, such as our real-time remote diagnostic capability, which allows a Cummins Care expert to provide interactive video support on demand via a computer or cellular device to identify solutions faster. By providing customers with access to a suite of service products, in addition to its skilled Cummins Care and Sales and Service personnel, Cummins is there to support customers when, where and how they need it.
 
About Cummins Inc.
Cummins Inc., a global power leader, is a corporation of complementary business units that design, manufacture, distribute and service diesel and natural gas engines and related technologies, including fuel systems, controls, air handling, filtration, emissions solutions and electrical power generation systems. Headquartered in Columbus, Indiana (USA), Cummins currently employs approximately 55,000 people worldwide, and serves customers in approximately 190 countries and territories through a network of approximately 600 company-owned and independent distributor locations and more than 7,200 dealer locations. Cummins earned $1.39 billion on sales of $17.5 billion in 2016. Press releases can be found on the Web at cummins.com/news. Follow Cummins on Twitter at @cumminsengines and on YouTube at youtube.com/cumminsengines.