WITH LEADING FUEL ECONOMY AND DEPENDABILITY, CUMMINS MIDRANGE LINEUP CONTINUES TO REDEFINE VALUE IN 2017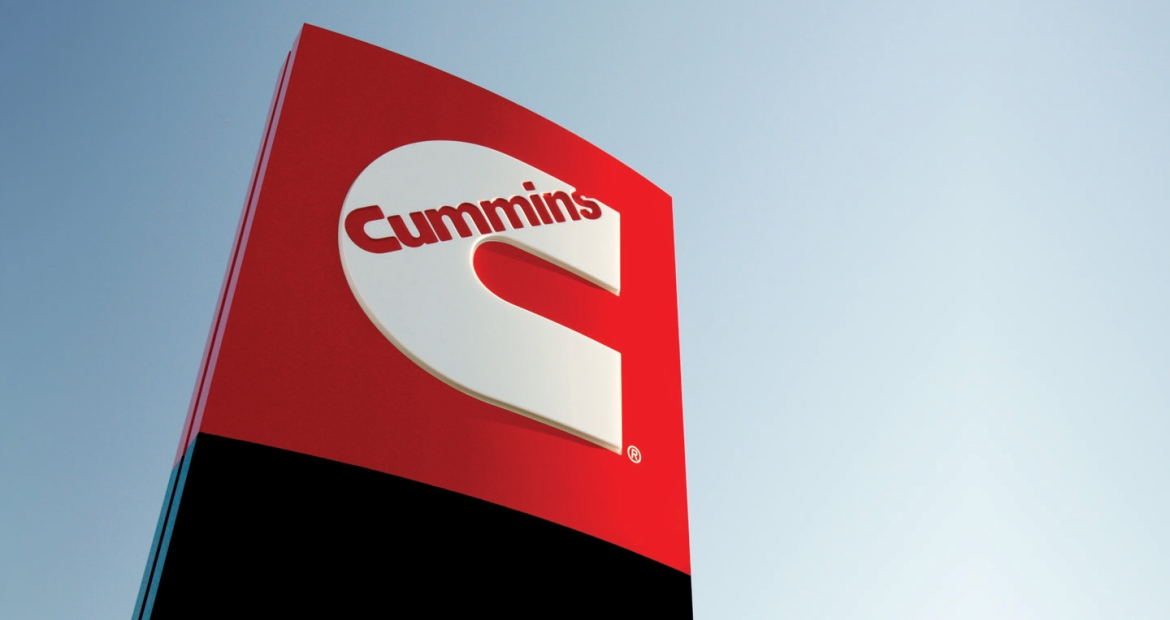 Continuing to redefine value for customers, Cummins Inc. (NYSE: CMI) has announced further improvements to its MidRange engine lineup in 2017. Cummins offers solutions for all work truck customers, from the diesel V5.0,™ B6.7™ and L9™ to the Cummins Westport natural gas ISB6.7 G and ISL G Near Zero engines.
"Cummins announced our new MidRange engine platforms last year, but we haven't been resting on our laurels. We constantly strive to make our products better for our customers, so they can keep their truck on the road longer, getting the job done. Cummins is a company committed to innovation, and in 2017, the market leader keeps getting better," said Jeff Caldwell, Executive Director of North American Truck OEMs.
B6.7
The market-leading B6.7 realized further fuel economy improvements on the base engine in 2017. Today, the engine is seeing an average improvement of 8.5 percent on efficiency ratings and 5 percent on performance ratings over the former leader – the U.S. Environmental Protection Agency (EPA) 2013 ISB6.7. For some applications and duty cycles, specifically pickup and delivery, the efficiency ratings have demonstrated up to a 13 percent fuel economy improvement over the EPA 2013 ISB6.7.

"Our B Series engines have been at the heart of many hard-working trucks through North America over the past few decades. And in 2017, the B6.7 maintains its bulletproof reliability while bringing tangible fuel economy savings for our customers," said Caldwell. "The program started with a goal of delivering 7 percent better fuel economy on the efficiency ratings and 1 percent better fuel economy on the performance ratings over the 2013 product. As the program progressed, we found opportunities to tune and optimize the engine, delivering further efficiency, and allowing us to surpass initial expectations."

Apart from base engine fuel economy enhancements, Cummins also has Stop-Start capability with the B6.7, which will provide additional fuel economy improvement ¬ from 3 percent to 15 percent. Stop-Start technology allows the engine to operate only when necessary, by shutting off the engine during idle, resulting in reduced fuel consumption, enhanced sociability, improved productivity and increased durability.
Not only does the B6.7 remain an industry classic that continually redefines efficiency, but the 2017 B6.7 also includes a complete 3-year/unlimited-mile warranty in truck applications. This extension of the B6.7 base warranty provides customers with further peace of mind while allowing them to obtain the same durations of extended coverage at a lower cost than ever, with year 3 now covered by Cummins.
Cummins Westport Natural Gas Engines
Now in full production for bus, medium-duty truck and vocational applications are the
ISB6.7 G and the ISL G Near Zero. Based on the B Series diesel engine platform, the ISB6.7 G is a natural addition to CWI's portfolio of natural gas engines to help power the more than 40,000 natural gas-powered trucks and buses operating in North America. 

"Our most compact natural gas offering – the ISB6.7 G – offers strong performance, reliability and durability to customers requiring low-emissions vehicles. With the publicly available natural gas fueling infrastructure growing across North America, the ISB6.7 G offers MidRange customers operating in local areas a low-emissions, cost-effective solution," said Rob Neitzke, President, CWI.

Also now at the forefront of cost-effective and dependable emissions-reduction strategies is the ISL G Near Zero – the first MidRange engine in North America to receive emissions certification from both the EPA and Air Resources Board (ARB) to meet the optional 0.02 g/bhp-hr Near Zero oxides of nitrogen (NOx) emissions standards. The NOx emissions of the ISL G Near Zero are 90 percent lower than the 2010 EPA standard of 0.2 g/bhp-hr.

"Based on the reliability and operating improvements of the base ISL G engine, the
ISL G Near Zero is a game-changer," Neitzke said. "The engine offers customers the benefit of performance with the lowest emissions at a much lower cost than battery electric-vehicles. It is zero-emissions technology at conventional propulsion system values." 

Both the ISB6.7 G and ISL G Near Zero operate exclusively on compressed natural gas (CNG), liquefied natural gas (LNG) or renewable natural gas (RNG), and both utilize CWI emissions-leading and proprietary spark-ignited stoichiometric combustion with cooled exhaust gas recirculation (SEGR) technology. In addition, the engines feature electronic controls with programmable features, a closed crankcase ventilation system and a maintenance-free Three-Way Catalyst (TWC) aftertreatment.
About Cummins Inc.
Cummins Inc., a global power leader, is a corporation of complementary business units that design, manufacture, distribute and service diesel and natural gas engines and related technologies, including fuel systems, controls, air handling, filtration, emission solutions and electrical power generation systems. Headquartered in Columbus, Indiana (USA), Cummins currently employs approximately 55,400 people worldwide, and serves customers in approximately 190 countries and territories through a network of approximately 600 company-owned and independent distributor locations and approximately 7,400 dealer locations. Cummins earned $1.39 billion on sales of $17.5 billion in 2016. Press releases can be found on the Web at cummins.com/news. Follow Cummins on Twitter at twitter.com/cumminsengines and on YouTube at youtube.com/cumminsengines.