CUMMINS REVEALS NEW SUITE OF PRODUCTS TO CONSTRUCTION MARKET, PROVIDING WORLD-CLASS SERVICE EXPERIENCE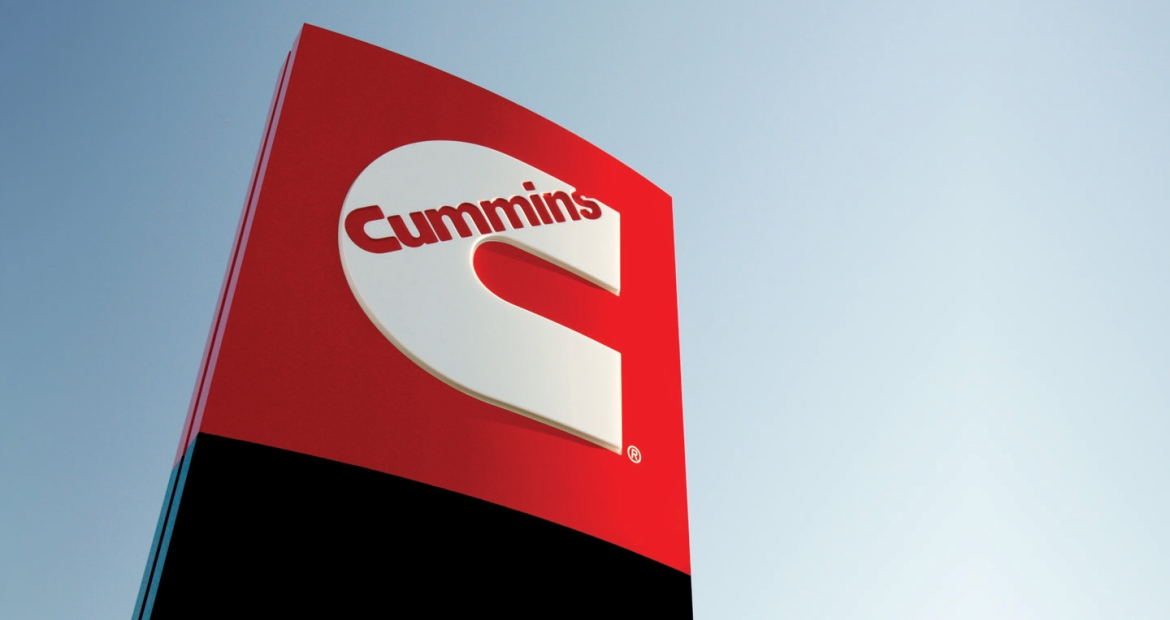 Cummins Inc. (NYSE: CMI) revealed new engine data analytic services that will deliver more efficient real-time support for off-highway customers. With the introduction of these new products, Cummins can offer remote monitoring to manage equipment on site, and provide customers with service assessments in minutes to drastically reduce downtime and improve operational efficiency.
Cummins Guidanz™ – a new free mobile app operating through a Wi-Fi or a cellular connection – allows customers to quickly read engine fault codes on Tier 3 and later engines when paired with the new Bluetooth®-enabled INLINE™ mini-Vehicle Data Link Adapter, or INLINE 7 using Bluetooth mode. The Guidanz mobile app can be downloaded from the Apple® App Store® or Android's® Google Play™ for use on Apple or Android smartphones or tablets, and it allows operators to provide critical information to their off-site operations manager in order to initiate the service process, rather than having a service technician come on site to diagnose the fault code. That can be done by email directly from the app. With a key feature of the app being a service locator tool, the operator can then quickly locate a nearby certified repair center, and can also choose to connect directly with Cummins Care to initiate the service process.

To further improve its customer support, Cummins offers the Immediate Assessment scheduling-assist feature within Guidanz to certified service providers. Immediate Assessment provides analysis of any fault code present, a list of the most likely repair parts needed and estimates on how long a service event may take, reducing the process from what may have previously taken a few hours down to just a few minutes.
"In piloting the Guidanz mobile app with the Immediate Assessment feature, service locations experienced an increase in efficiency, and improved through-put time for customers," said Lori Cobb, Vice President – Connected Solutions™ at Cummins. "Some of our customers are restricted to their job site for repairs and maintenance events. Our products make it easy for Cummins to send a service technician to the customer with the right tools and parts, reducing the need for multiple on site visits, and streamlining the entire process."

In the coming months, Cummins is adding new products to its suite of telematics-based solutions that will provide customers with prioritized recommendations. In addition, those time-based recommendations will distinguish between repairs that need to be addressed immediately and those that can be scheduled. That builds off of the capabilities of Cummins Connected DiagnosticsTM – a wireless remote monitoring product that immediately diagnoses an engine system fault alert and quickly provides actionable information to customers.

All products are supported by the experts at Cummins Care. By contacting Cummins Care at 1-800-CUMMINS™ or at [email protected], customers are connected with a team of experts dedicated to quickly and accurately addressing issues. The Cummins Care team is highly trained to provide solutions for customers, using the latest support technology available, such as our real-time remote diagnostic capability, which allows a Cummins Care expert to provide interactive video support on demand via a computer or cellular device to identify solutions faster.

By providing customers with access to this suite of new service products, in addition to its skilled Cummins Care and Sales and Service personnel, Cummins is there to support you when, where and how you need it.

To learn more about these products and to experience the Guidanz app in a live on-stand demo, visit Cummins in Booth S84406, South Hall 4, at CONEXPO.

About Cummins Inc.
Cummins Inc., a global power leader, is a corporation of complementary business units that design, manufacture, distribute and service diesel and natural gas engines and related technologies, including fuel systems, controls, air handling, filtration, emissions solutions and electrical power generation systems. Headquartered in Columbus, Indiana (USA), Cummins currently employs approximately 55,000 people worldwide, and serves customers in approximately 190 countries and territories through a network of approximately 600 company-owned and independent distributor locations and more than 7,200 dealer locations. Cummins earned $1.39 billion on sales of $17.5 billion in 2016. Press releases can be found on the Web at cummins.com/news. Follow Cummins on Twitter at twitter.com/cumminsengines and on YouTube at youtube.com/cumminsengines.