CUMMINS FEATURES STAGE V ENGINES AT CONEXPO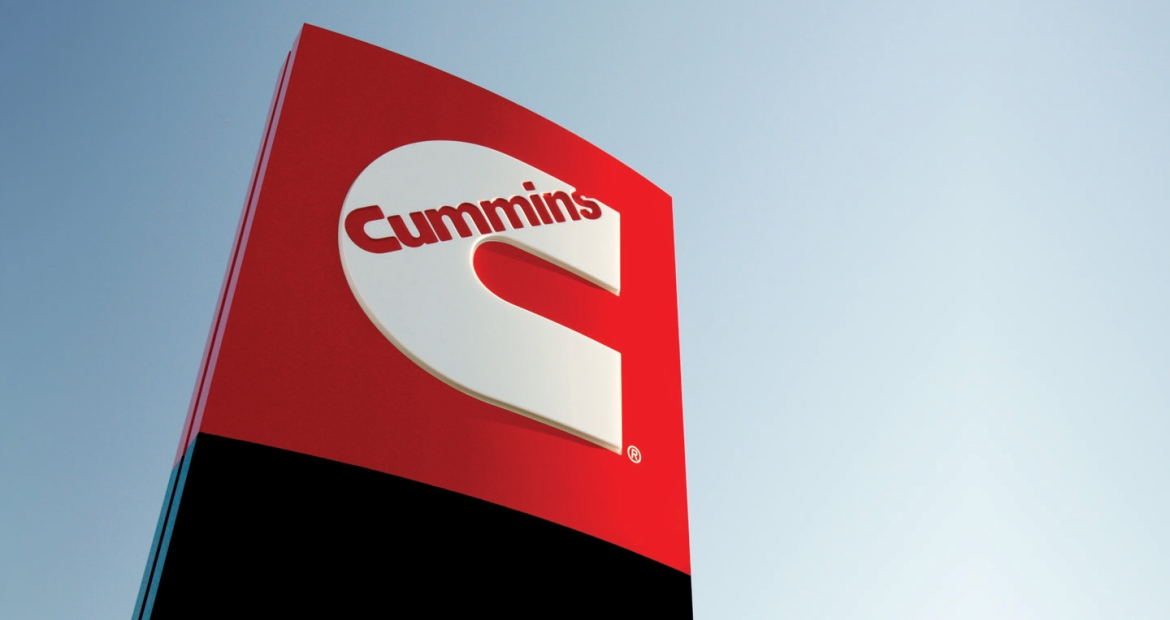 Cummins Inc. (NYSE: CMI) presented the next generation of ultra-clean construction, mining and materials-handling engines to the U.S. market for the first time at the CONEXPO show. Designed to meet European Union (EU) Stage V emissions regulations commencing in 2019, they will also be certified to U.S. Environmental Protection Agency (EPA)/Air Resources Board (ARB) Tier 4 Final standards, and will offer distinct advantages to North American manufacturers.
"Although the Stage V regulations do not directly affect North America, Cummins technology leadership enables us to offer significant product and technology enhancements to construction equipment manufacturers for 2019. This next generation of products will appeal to every OEM looking for significantly improved performance with lower installed costs for Tier 4 Final, as well as those needing a simpler approach to export to Europe and lesser regulated regions. They will be able to benefit from higher performance, lower running costs, lower weight and easier installation," said Hugh Foden, Executive Director – Cummins Off-Highway Business.

The integration of Cummins latest aftertreatment system – the Single Module™ – with leading combustion and air-handling technology allows the 2019 F3.8, B4.5, B6.7 and L9 engines to be Exhaust Gas Recirculation (EGR)-free. Powering construction equipment from 100 hp to 430 hp (75-321 kW), they offer OEMs a simpler installation with lower installed costs.

The Single Module system combines a Diesel Particulate Filter (DPF), Selective Catalytic Reduction (SCR) and urea-dosing technologies in one unit, providing up to a 50 percent reduction in envelope size and a 30 percent reduction in weight compared with earlier products. The "fit-and-forget" system is capable of removing emissions almost entirely by passive regeneration, with no impact on equipment operation and requiring no operator interface or intervention.

The 4-cylinder F3.8 and B4.5 engines achieve remarkable increases in power and torque, enabling significant opportunities for OEMs to downsize engine installations and further reduce costs while preserving the productivity of their existing machines. The 3.8-liter moves up from 130 hp to 155 hp with the new architecture, while the 4.5-liter engine jumps from 173 hp to 200 hp. Peak torque of the F3.8 increases by more than 20 percent, to 440 lb-ft, and an 11 percent increase moves the B4.5 up to
575 lb-ft.

Already best-in-class, the 6-cylinder 6.7-liter and 9-liter engines surge ahead with higher power output and torque. Top-rated power for this next-generation B6.7 moves up to 326 hp with a peak torque of 1015 lb-ft – a compelling 30 percent increase over its predecessor. The L9 top rating increases from 400 hp to 430 hp, together with a 13 percent increase in peak torque to 1360 lb-ft.

"With those substantial performance gains, our new generation of Tier 4 Final/Stage V engines will deliver more from a smaller, lighter package. Customers will see over 10 percent more power and almost 20 percent more torque than their engines' predecessors, all while using less fuel," said Foden.

Efficiency improvements will result in the overall fuel and DEF costs reducing by up to 3 percent compared with those of current Tier 4 Final, depending on engine and application. Engine operating costs will be further reduced with an achievable 1,000-hour oil change interval – twice as long as the current 500 hours.

For U.S.-based OEMs looking to export their equipment, Cummins Stage V engines come with a high degree of tolerance to sulfur in fuel – up to 5,000 parts per million. That means that the same Cummins Stage V engine installation can be applicable for sales to multiple emissions standards, from Tier 4 Final and Stage V all the way down to unregulated levels. Each machine can have the same electronic integration and mechanical hookups, with or without exhaust aftertreatment, depending on the emissions standards required. In addition, the substantial performance improvements are maintained across all emissions levels.

"This capability delivers truly global engine platforms for our customers," Foden said.

About Cummins Inc.
Cummins Inc., a global power leader, is a corporation of complementary business units that design, manufacture, distribute and service diesel and natural gas engines and related technologies, including fuel systems, controls, air handling, filtration, emissions solutions and electrical power generation systems. Headquartered in Columbus, Indiana (USA), Cummins currently employs approximately 55,000 people worldwide, and serves customers in approximately 190 countries and territories through a network of approximately 600 company-owned and independent distributor locations and more than 7,200 dealer locations. Cummins earned $1.39 billion on sales of $17.5 billion in 2016. Press releases can be found on the Web at cummins.com/news. Follow Cummins on Twitter at twitter.com/cumminsengines and on YouTube at youtube.com/cumminsengines.