CUMMINS REVEALS NEXT-GENERATION X12 MOTORCOACH ENGINE WITH UP TO 455 HP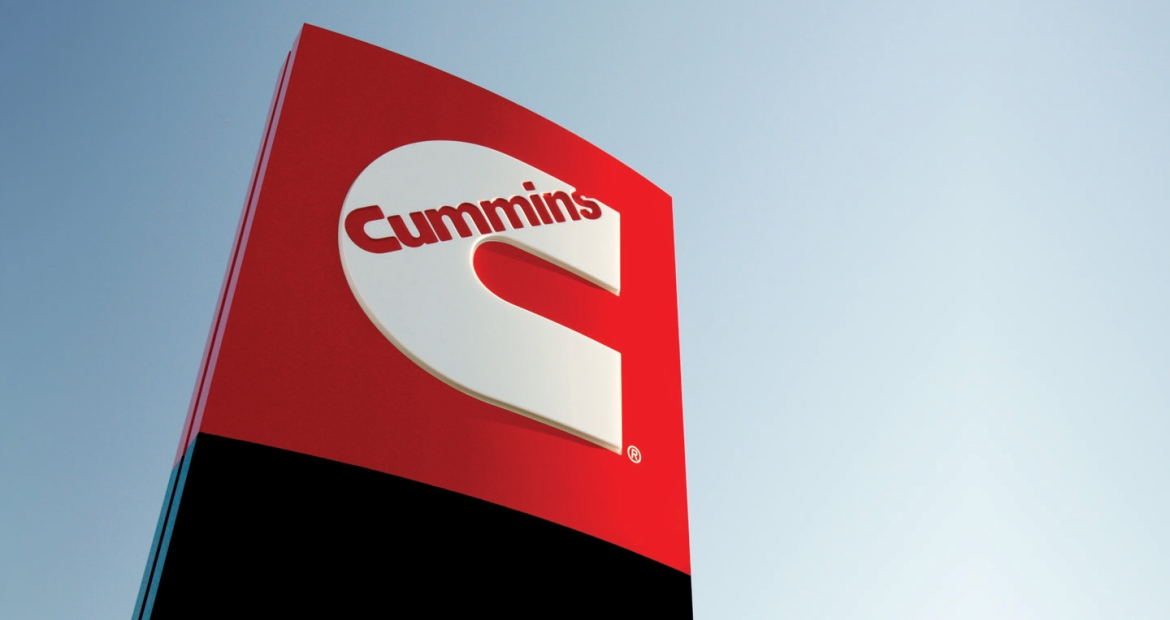 Cummins Inc. (NYSE:CMI) today unveiled the next-generation X12 Series engine that is ready to set a new standard for power density and fuel efficiency in motorcoach applications. The X12 provides up to 455 hp (339 kW) and up to 1700 lb-ft of torque (2305 N•m) available as low as 1000 rpm to improve drivability. The innovative 12-liter was displayed to the motorcoach industry for the first time at the UMA EXPO from Feb. 26 to March 2.Building on over 40 years of 10- to 12-liter engine experience, the innovative architecture of the Cummins X12 results in a remarkably low engine weight of 2,150 lb for motorcoach applications, enabled by a sculpted block design that eliminates unneccessary mass while maintaining maximum rigidity. Providing up to 455 hp (339 kW), the X12 power-to-weight ratio of 0.21 hp per lb (0.35 kW per kg) surpasses similar-sized products in the motorcoach market. The use of a rear gear train contributes to overall engine refinement by reducing vibration and lowering noise by at least 1 dBA, for enhanced passenger comfort.
The X12 utilizes the new Single Module™ aftertreatment system, which takes up to 60 percent less space and weighs up to 40 percent less than prior aftertreatment configurations. Combined engine and aftertreatment weight for the X12 is around 2,340 lb – significantly lower than that of any other heavy-duty engine.
Rigorous testing in the most challenging operating environments around the world has proven the reliability and durability of the X12's fully integrated components. And with a focus on a low-friction design, helping reduce parasitic losses, the X12 brings further fuel-economy improvements from idle to the interstate for motorcoach operators.
A key component to enabling the class-leading fuel efficiency is the Cummins XPI fuel system, which utilizes multiple injection events driven by smart electronic controls.
Derived from the X15 engine, the XPI system is scaled down in size for the 12-liter platform, but retains all the same robust characteristics. Along with the XPI fuel system, the Variable Geometry Turbocharger (VGT) is central to the X12 engine architecture, providing versatility to meet the challenges of light-urban, sub-urban or inter-city drive cycles while delivering best-in-class uptime.
"We are excited about the value Cummins will bring to the motorcoach industry with the next-generation X12. Built around improved uptime, fuel economy and providing a class-leading power-to-weight ratio, this really is an engine that is worth its weight," said Laura Chasse, General Manager – Cummins North America Bus Engine Business.
Building on the Cummins SmartEfficiency™ initiative, the X12 will provide further improvements focused around uptime. With cylinder architecture that minimizes oil consumption, and fully integrated oil return paths that pass through the oil filter, the reduced oil degradation allows for longer oil drain intervals. Additionally, the compact design of the X12 leads to easier access for servicing events, and shares common components with the Cummins X15, including the Single Module aftertreatment system, oil filters and fuel filters.
The X12 will be Connected Diagnostics™-capable for motorcoaches equipped with a telematics service. Connected Diagnostics uses the telematics service to wirelessly connect Cummins-powered motorcoaches to product experts at Cummins, for instant analysis and recommended action the moment a fault code is generated. Operators can safely proceed knowing the probable cause and whether service can wait or must be performed immediately.
About Cummins Inc.
Cummins Inc., a global power leader, is a corporation of complementary business units that design, manufacture, distribute and service diesel and natural gas engines and related technologies, including fuel systems, controls, air handling, filtration, emissions solutions and electrical power generation systems. Headquartered in Columbus, Indiana (USA), Cummins currently employs approximately 55,000 people worldwide, and serves customers in approximately 190 countries and territories through a network of approximately 600 company-owned and independent distributor locations and more than 7,200 dealer locations. Cummins earned $1.39 billion on sales of $17.5 billion in 2016. Press releases can be found on the Web at cummins.com/news. Follow Cummins on Twitter at twitter.com/cumminsengines and on YouTube at youtube.com/cumminsengines.