CUMMINS CONFIRMS MOTORCOACH LINEUP FOR 2017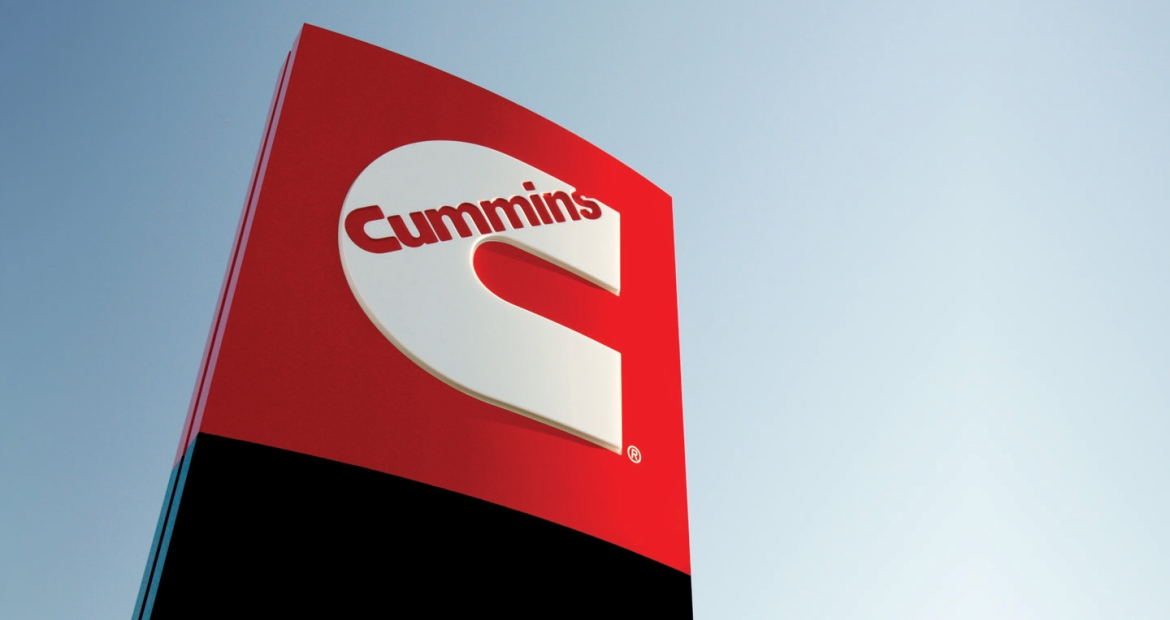 Cummins Inc. (NYSE: CMI) has confirmed the engine lineup for the motorcoach market in 2017. The new L9™ continues the established legacy of the ISL9, and is available up to 380 hp (283 kW) with 1250 lb-ft torque (1695 Nm). The ISX12, is typically spec'd at 425 hp (317 kW) with either 1450 lb-ft (1966 N•m) or 1650 lb-ft torque (2237 Nm). Both the 9-liter L9 and 12-liter ISX12 are 2017 greenhouse gas (GHG) phase 1-compliant.
The L9 builds on the ISL9's legacy of providing a robust, durable solution for motorcoach customers. Compared with the ISL9 from a decade ago, customers can expect to see as much as a 15 percent fuel economy improvement using the 2017 L9-powered motorcoaches. Contributing to the fuel-economy improvement is the use of the new Single Module™ aftertreatment, which is displayed in the Cummins booth. The Single-Module aftertreatment reduces the space claim by up to 70 percent and weight by up to 30 percent, allowing for better heat management by moving the module closer to the engine.
The ISX12 continues to provide the motorcoach industry with a proven heavy-duty platform, a stable architecture and engine system design. Providing the benefits of low change, the ISX12 will continue to be available throughout 2018. One of the key areas that demonstrates the ISX12 engine system stability is the continued use of the modular aftertreatment system used successfully since 2010.
The L9 and ISX12 provide Connected DiagnosticsTM capability for motorcoaches that are equipped with a telematics service. Connected Diagnostics by Cummins provides real-time engine fault code analysis, probable diagnosis and recommended actions.
"We are pleased to offer three engine platforms that are able to meet the needs of every type of motorcoach application. Over the next 12 to 24 months, customers looking for the latest in innovative designs will be able to purchase the next-generation X12™ while other customers can retain the option of using the proven ISX12 in their fleets. Additionally, the L9 provides customers with the best of both worlds – a proven system and design architecture, with key improvements to make the overall operation and fuel efficiency even better," said Laura Chasse, General Manager – Cummins North America Bus Business.
 
About Cummins Inc.
Cummins Inc., a global power leader, is a corporation of complementary business units that design, manufacture, distribute and service diesel and natural gas engines and related technologies, including fuel systems, controls, air handling, filtration, emissions solutions and electrical power generation systems. Headquartered in Columbus, Indiana (USA), Cummins currently employs approximately 55,000 people worldwide, and serves customers in approximately 190 countries and territories through a network of approximately 600 company-owned and independent distributor locations and more than 7,200 dealer locations. Cummins earned $1.39 billion on sales of $17.5 billion in 2016. Press releases can be found on the Web at cummins.com/news. Follow Cummins on Twitter at twitter.com/cumminsengines and on YouTube at youtube.com/cumminsengines.