CUMMINS LAUNCHES CONNECTED ADVISOR AND CONNECTED SOFTWARE UPDATES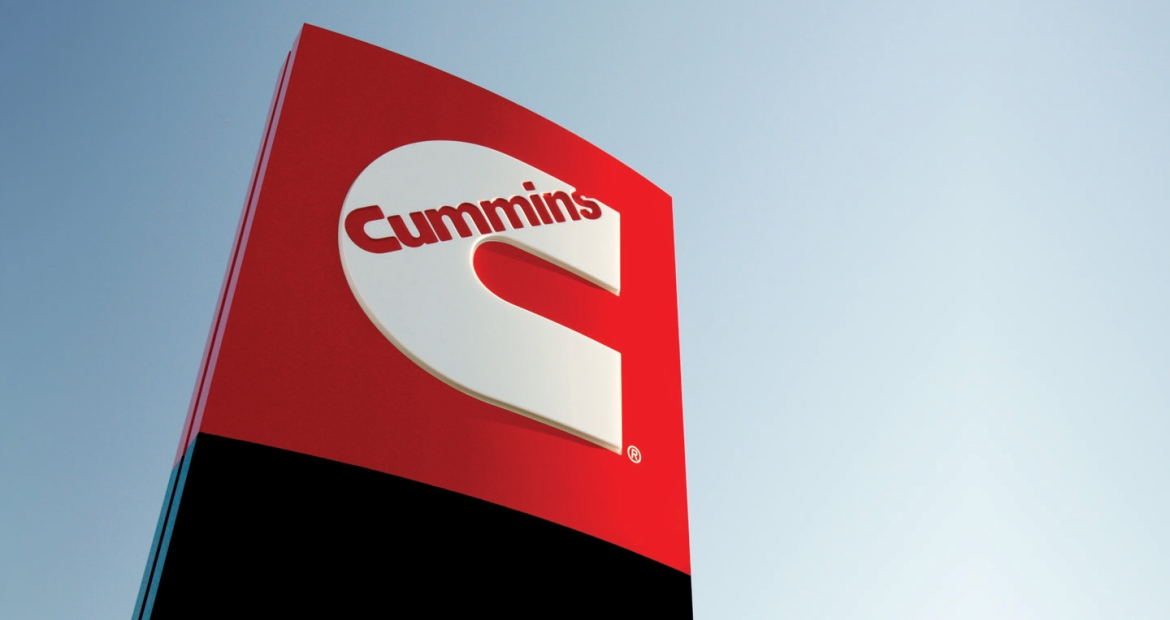 Cummins Inc. (NYSE: CMI) has launched Connected Advisor, delivering a new telematics-based solution that provides meaningful information to its customers, maximizing uptime and improving engine reliability and performance. With Connected Advisor, customers receive information analyzed by engine experts at Cummins who then report on both critical and noncritical issues, making it easier for fleet managers to make service decisions about the vehicles in their fleets.
Isolating and interpreting key engine and aftertreatment data every day, Connected Advisor provides customers with prioritized, time-based recommendations to distinguish between immediate repair needs and those that can be scheduled a few days out. Fault reports, including probable causes and recommended actions, are sent to fleet managers daily to help initiate the repair process. For faults requiring prompt attention, immediate notification reports are provided to alert a fleet manager.
"A differentiating feature of our Connected Advisor product is the estimated time-to-failure provided for each issue identified," mentioned Lori Cobb, Vice President – Connected Solutions at Cummins. "With a time frame in mind, customers can proactively manage the issue before it becomes a failure or causes an interruption in the vehicle's operations."
Cummins Connected Diagnostics™ customers can choose to enhance their remote monitoring capabilities by purchasing the Connected Advisor product. Connected Advisor provides an additional level of support in interpreting engine issues and improving operational efficiency with time-to-service recommendations.
Cummins has also introduced Connected Software Updates, delivering secure over-the-air programming enabled through a capable telematics service provider, advancing the way Cummins supports its customers. Through Cummins Connected Solutions portal, fleet managers are notified of software updates available to engines within their fleet. This enables fleet managers to upgrade an individual engine or all eligible engines, or they can choose to pre-approve updates automatically.
"Connected Software Updates allows our customers more control over the performance and management of their fleets, saving thousands of dollars," added Cobb. "In eliminating the need to schedule shop visits for calibrations, they not only avoid technician labor costs, but they no longer need to spend days out of commission waiting to upgrade their vehicles. In as little as five minutes of downtime, the software update is installed, and the vehicle can get back on the road."
As a safeguard, Cummins maintains the original software in the engine control module (ECM) throughout the update. Should a problem occur, the previous version is automatically restored to the ECM. This minimizes the risk of interruption to the driver's operations.
Cummins Connected Advisor and Connected Software Updates products deliver on the promise that Cummins would continue to develop its service solutions after the launch of Connected Diagnostics in 2014. To learn more about these offerings, visit a Cummins Sales and Service location or a certified Cummins dealer, or call Cummins Care at 1-800-CUMMINS™ (1-800-286-6467).
Cummins will continue to expand its suite of telematics-based products over the coming months to offer enhanced over-the-air programming products and full service diagnostics and scheduling services.
About Cummins Inc.
Cummins Inc., a global power leader, is a corporation of complementary business units that design, manufacture, distribute and service diesel and natural gas engines and related technologies, including fuel systems, controls, air handling, filtration, emissions solutions and electrical power generation systems. Headquartered in Columbus, Indiana (USA), Cummins currently employs approximately 55,000 people worldwide, and serves customers in approximately 190 countries and territories through a network of approximately 600 company-owned and independent distributor locations and more than 7,200 dealer locations. Cummins earned $1.39 billion on sales of $17.5 billion in 2016. Press releases can be found on the Web at cummins.com/news. Follow Cummins on Twitter at twitter.com/cumminsengines and on YouTube at youtube.com/cumminsengines.