CUMMINS GUIDANZ MOBILE APP AND INLINE MINI ARE LAUNCHED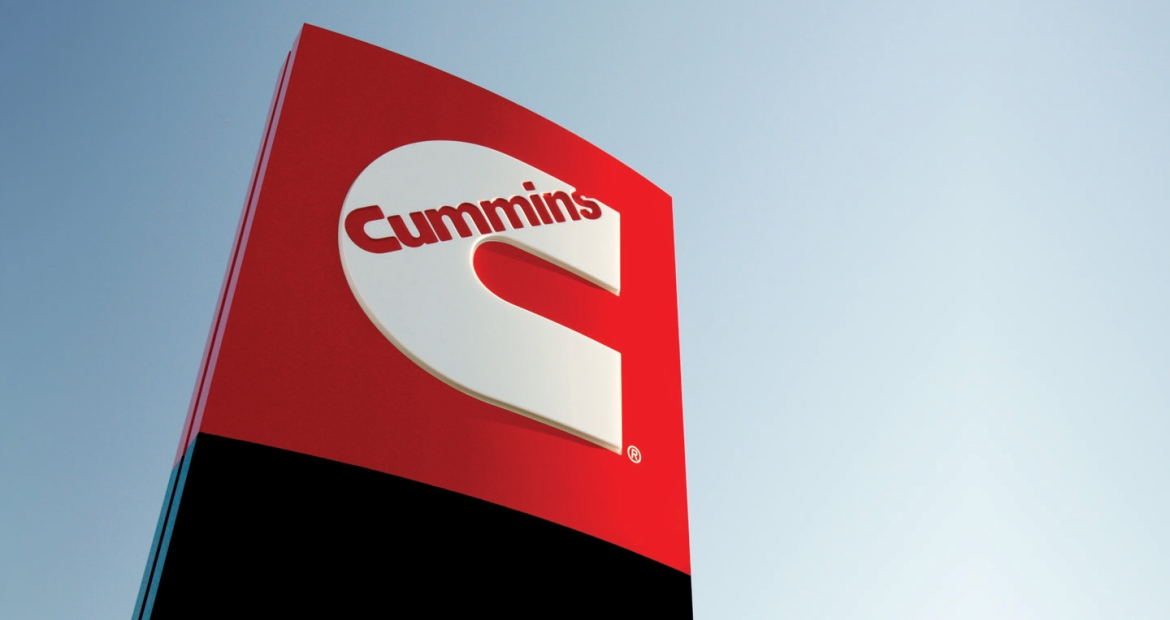 Cummins Inc. (NYSE: CMI) is launching a new mobile app that harnesses advanced algorithms and cloud computing technology to improve the overall service experience of its customers. Shown for the first time at the Technology and Maintenance Council's (TMC's) annual show, Guidanz allows customers to quickly read Cummins fault codes and other key information on 2007 and newer engines.
The new mobile app reduces the need to drive to a certified service location or wait for a technician to arrive on site. Customers can view prioritized engine faults using the Guidanz mobile app paired with an INLINE™ mini Bluetooth® adapter, which provides critical information they can quickly share with their operations manager or service provider. By either emailing the operations manager directly from the app or calling Cummins Care, initiating the service process is faster and easier than ever with data available at the fingertips of our customers. The app also links customers to an online service locator, helping them identify the closest certified repair location. Even when offline, Guidanz can provide a list of engine faults to the customer.
The new Bluetooth-enabled INLINE mini features a nine-pin connector that plugs directly into the standard SAE J1939-13 interface, allowing customers to quickly retrieve engine information using a Bluetooth-equipped iOS® or Android® smartphone or tablet. Sharing this information with a service provider can help improve communication and speed up repairs.
The Guidanz mobile app also offers the Immediate Assessment feature to certified service providers. Immediate Assessment enables Cummins-certified service providers to improve shop scheduling. When a customer pulls into the service area, a service provider can use Guidanz with the INLINE mini or the INLINE 7 to obtain a full fault code report, and within minutes is able to assess the severity of the fault and how quickly it can be resolved. The Immediate Assessment feature provides repair time estimates, identifies the most likely repair parts and enables a work order to be started before the vehicle even enters the service bay.
"Cummins is continually looking for ways to provide customers with the best service experience," said Ryan Kikendall, Director – Service Event Solutions at Cummins. "The Guidanz mobile app with Immediate Assessment feature, paired with the INLINE mini Bluetooth adapter, provides best-in-class service triage capability in a matter of minutes, drastically reducing our customers' downtime, accelerating operational efficiency and improving overall communications throughout the service process."
The Guidanz mobile app will be available in April, 2017 on either iOS or Android as a free download at the Apple® App Store® or the Google® Play Store.™ The INLINE mini and the Immediate Assessment feature are available through Cummins-authorized channels. Contact a Cummins Sales and Service location for additional information, or call Cummins Care at 1-800-CUMMINS™ (1-800-286-6467).

About Cummins Inc.
Cummins Inc., a global power leader, is a corporation of complementary business units that design, manufacture, distribute and service diesel and natural gas engines and related technologies, including fuel systems, controls, air handling, filtration, emissions solutions and electrical power generation systems. Headquartered in Columbus, Indiana (USA), Cummins currently employs approximately 55,000 people worldwide, and serves customers in approximately 190 countries and territories through a network of approximately 600 company-owned and independent distributor locations and more than 7,200 dealer locations. Cummins earned $1.39 billion on sales of $17.5 billion in 2016. Press releases can be found on the Web at cummins.com/news. Follow Cummins on Twitter at twitter.com/cumminsengines and on YouTube at youtube.com/cumminsengines.