Over half of Trucks and Buses at IAA feature Cummins Technologies - Providing Global Leadership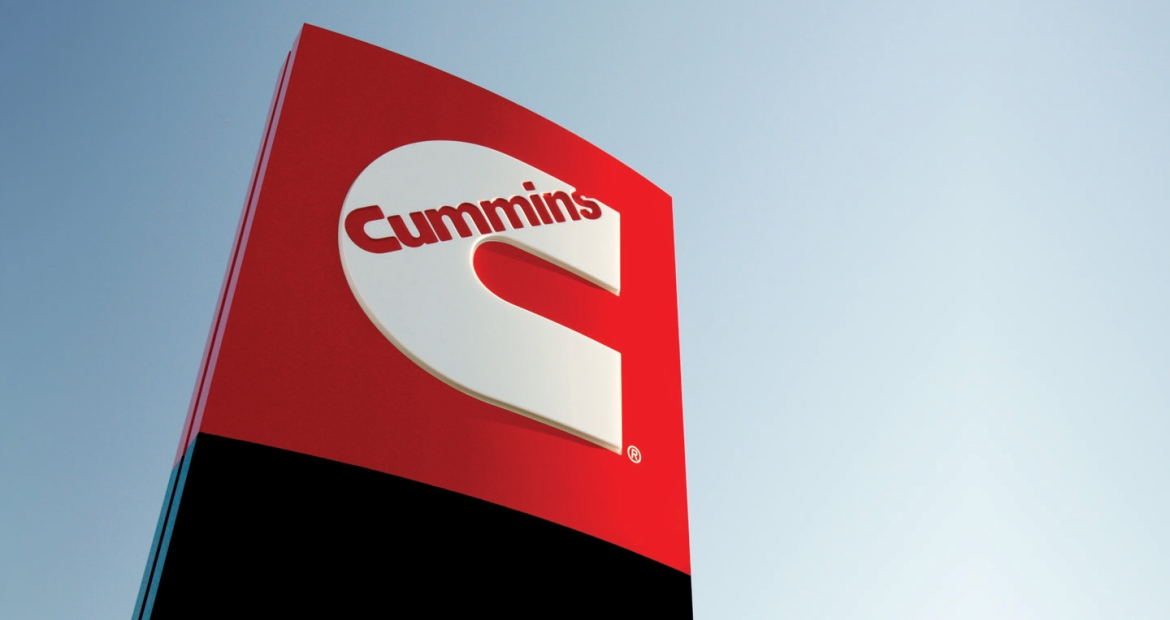 Six Out of 10 of All the Truck and Bus Models on Show at IAA 2016 Contain Components Manufactured by Cummins Inc
It's the joy of six for visitors to IAA Commercial Vehicles as Cummins Inc. components can be found in six out of 10 of truck and bus exhibits at what is the 66th occasion of the IAA Commercial Vehicles show.
Components engineered and manufactured by Cummins, including technologies for fuel, aftertreatment and air handling systems, as well as lube and fuel filtration, can be found within almost two thirds of truck and bus models on display at what is the world's leading International Trade Fair for Mobility, Transportation and Logistics.
Held from 22nd to 29th of September in Hannover, Germany; IAA Commercial Vehicles is held across 270,000 square metres and this year welcomes more than 2,000 exhibitors from 52 countries across the automotive world.
At this year's show Cummins will showcase its newly launched heavy-duty X15 and X12 engines from booth A41 in Hall 16. Introduced to meet the 2017 EPA-GHG regulations in North America, the 15L and 12L engine platforms will also meet Euro VI equivalent regulations worldwide. In addition, new engine component technologies that help address global challenges for engine systems, such as the new midrange fuel system and Compact Box™ aftertreatment solution will be displayed, demonstrating Cummins unique position to offer integrated solutions.
Suzanne Wells, Executive Director Components Marketing and Sales said, "Cummins is delighted to once again be exhibiting at IAA Commercial Vehicles and we are extremely proud that six out of 10 of the products being showcased feature components manufactured by Cummins. The technologies on show demonstrate Cummins distinguished global position to offer system solutions that meet increasing demands for efficiency and durability while optimising performance."
About Cummins Components
The Components Business, part of Cummins Inc., the world's largest independent maker of diesel engines and related products, consists of four technology focused business areas to deliver integrated solutions: Cummins Emission Solutions, Cummins Filtration, Cummins Fuel Systems and Cummins Turbo Technologies.
Aftertreatment - Cummins Emission Solutions is the leading supplier of aftertreatment products for commercial vehicle applications. Cummins Emission Solutions develop systems that produce lower levels of air pollutants while balancing the needs for better fuel efficiency and performance and operates across 75 manufacturing facilities with 15 engineering centers in five continents and 23 countries.
Filtration - Cummins Filtration is a world leader in OEM and aftermarket filtration solutions; designing, manufacturing and distributing heavy-duty air, fuel, hydraulic and lube filtration and chemical products for diesel and gas-powered equipment. Visit www.cumminsfiltration.com to learn more or follow Cummins Filtration on YouTube at www.youtube.com/FleetguardFiltration.
Fuel Systems – Cummins Fuel Systems produces advanced, world-class fuel system technologies, that help lead to increases in efficiency, fuel economy and engine capabilities, while remaining compliant with increasingly stringent emissions standards.
Turbocharging - Cummins Turbo Technologies, a global engineering leader in turbocharger technology across a range of applications worldwide, designing and manufacturing turbochargers and related products for diesel engines above 3 litres. An integral part of a modern diesel engine, the turbocharger delivers emissions reduction, increased power density and increases fuel efficiency.