Cummins responds to Industry Challenges with launch of New Fuel Efficient Technologies at IAA 2016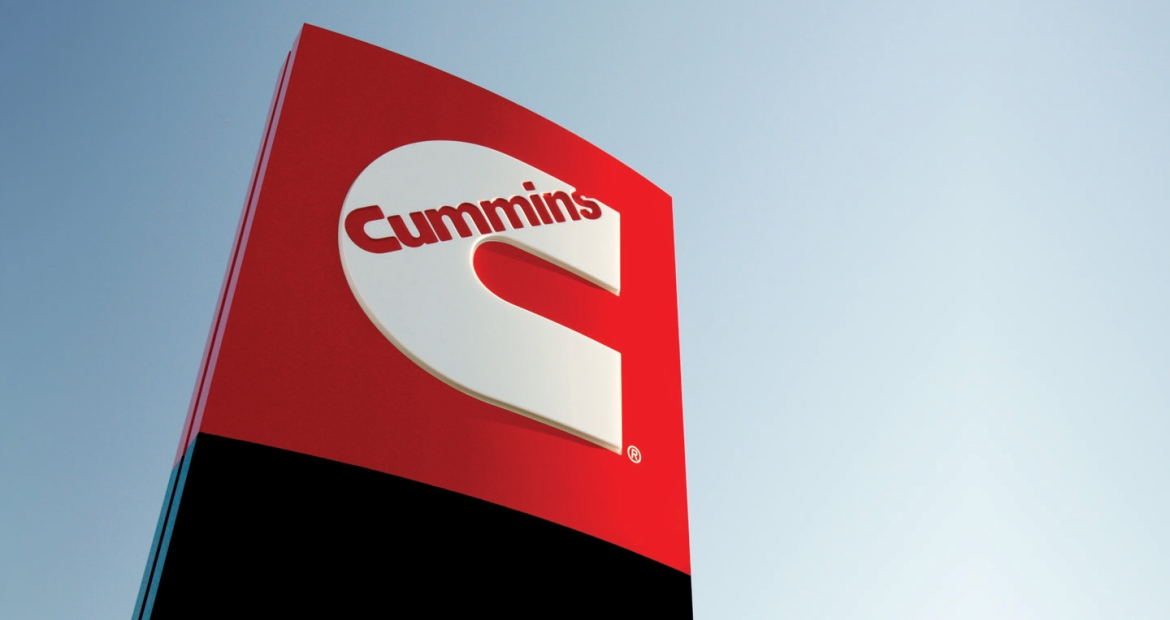 Cummins Inc. will showcase a diverse set of new technologies to tackle the challenge of reducing total cost of ownership for OEM customers at the upcoming IAA Commercial Vehicles Show in Hannover this September (September 22-29, 2016). The technologies address global challenges for engine systems and represent Cummins unique expertise to deliver industry-leading integrated solutions for air handling, fuel and aftertreatment systems.
The innovative technologies being unveiled by the world leader in automotive technologies include turbocharger components designed for high efficiency and a tailored midrange fuel system that combined can offer up to 7-8% fuel efficiency improvements. Cummins expertise in aftertreatment solutions is also demonstrated with the unveiling of the new high performance Compact Box™ and display of the Single Module™ aftertreatment that offers a 60% reduction in space claim, and 40% reduction in weight, providing significant improvements for customer integration and installation.
Tracy Embree, President Cummins Components, said: "Cummins supplies a range of technologies to customers in every region of the world and we have carefully considered the operational challenges faced by each customer to develop a robust set of technological solutions that deliver significant benefits. With our expertise demonstrated across the critical engine components, Cummins is in the unique position to offer integrated technologies to provide system solutions that meet ever higher demands for efficiency and durability in order to fully optimise performance."
Focus on Fuel Efficiency
Cummins has seen a shift in industry focus from emission driven regulations to an increased focus on fuel economy. In response to this, Cummins Turbo Technologies will unveil specific turbocharger component design to help achieve up to 8% turbocharger efficiency gains and improve overall fuel economy.
• Mixed Flow Turbine Wheel enables turbine efficiency improvements of 2-3% and lower inertia resulting in improved transient response and fuel economy at key engine operating points.
• Wastegate Blown Diffuser improves turbine stage efficiency by up to 5% resulting in increased fuel economy and reduced CO2.
• The Twin Port option on electric wastegates can increase stage flow by up to 45% allowing engine downsizing without a loss in power, as well as optimising aftertreatment.
Cummins Fuel Systems have expanded their product range with the development of a midrange fuel system to be launched in 2017. The products offer global customers industry-leading injection pressure as demonstrated on the dependable Heavy Duty XPI Fuel System. This specialty tailored system also delivers optimal engine performance and improved fuel economy to midrange engines. The system can provide up to 5% fuel-efficiency improvements by optimising injector specification based on the duty cycle and selecting the right pump size at engine integration level.
Emissions Solutions Simplified
Launching in 2017, Cummins Emission Solutions is addressing customer needs for improved efficiency for HD cab-over-truck applications with the development of a new compact box; 20% smaller than the most compact Euro VI HD box system currently on the market, the redesigned aftertreatment solution offers simplified vehicle integration to reduce installation costs and potentially improve fuel economy. The new high performance Compact Box™ achieves higher NOx conversion rates when compared to the current modular aftertreatments in the market.
Another aftertreatment solution helping to meet customers' space claim challenges is the Single Module aftertreatment which will also be displayed at IAA. The single cylinder system is up to 60% smaller and 40% lighter than current modular aftertreatment systems and offers improved reduction of Particulate Matter (PM) and Oxides of Nitrogen (NOx) capabilities. The reduced size and weight, as well as various length options available, means customers can select the right aftertreatment system sized appropriately for their engine output needs.
Durability Delivered
Cummins Turbo Technologies will also be showcasing its compressor oil seal technology which improves resistance to oil leakage by 200%; providing a robust turbocharger design, even at lower engine speeds to meet customer requirements for downspeeding.
The Cummins Filtration Next Generation EnviroGuard rotating Crankcase Ventilation (CV) solution is ultra-efficient and designed to meet the needs of OEMs facing strict emissions regulations, while protecting the engine and extending CV service life. Depending on how the product is applied, the product can last between 4 – 8 times longer than conventional designs and requires minimal redesign for OEMs to adopt the technology.
Embree said: "Customers demand ever higher levels of efficiency and durability from their commercial vehicles to optimise business costs and address the global challenge of meeting environmental standards. We have carefully considered these demands to develop technologies that empower our customers with solutions that deliver greater fuel economy, engine efficiency, extended service intervals, reduced downtime due to improved durability, and improved emissions compliance. Our proven capability and reliability is what our customers have grown to expect."
About Cummins Components
The Components Business, part of Cummins Inc., the world's largest independent maker of diesel engines and related products, consists of four technology focused business areas to deliver integrated solutions: Cummins Emission Solutions, Cummins Filtration, Cummins Fuel Systems and Cummins Turbo Technologies.
Aftertreatment - Cummins Emission Solutions is the leading supplier of aftertreatment products for commercial vehicle applications. Cummins Emission Solutions develop systems that produce lower levels of air pollutants while balancing the needs for better fuel efficiency and performance and operates across 75 manufacturing facilities with 15 engineering centers in five continents and 23 countries.
Filtration - Cummins Filtration is a world leader in OEM and aftermarket filtration solutions; designing, manufacturing and distributing heavy-duty air, fuel, hydraulic and lube filtration and chemical products for diesel and gas-powered equipment. Visit www.cumminsfiltration.com to learn more or follow Cummins Filtration on YouTube at www.youtube.com/FleetguardFiltration.
Fuel Systems – Cummins Fuel Systems produces advanced, world-class fuel system technologies, that help lead to increases in efficiency, fuel economy and engine capabilities, while remaining compliant with increasingly stringent emissions standards.
Turbocharging - Cummins Turbo Technologies, a global engineering leader in turbocharger technology across a range of applications worldwide, designing and manufacturing turbochargers and related products for diesel engines above 3 litres. An integral part of a modern diesel engine, the turbocharger delivers emissions reduction, increased power density and increases fuel efficiency.