Cummins to Reveal Diverse Technical Solutions to Meet Future Needs of the Agricultural Market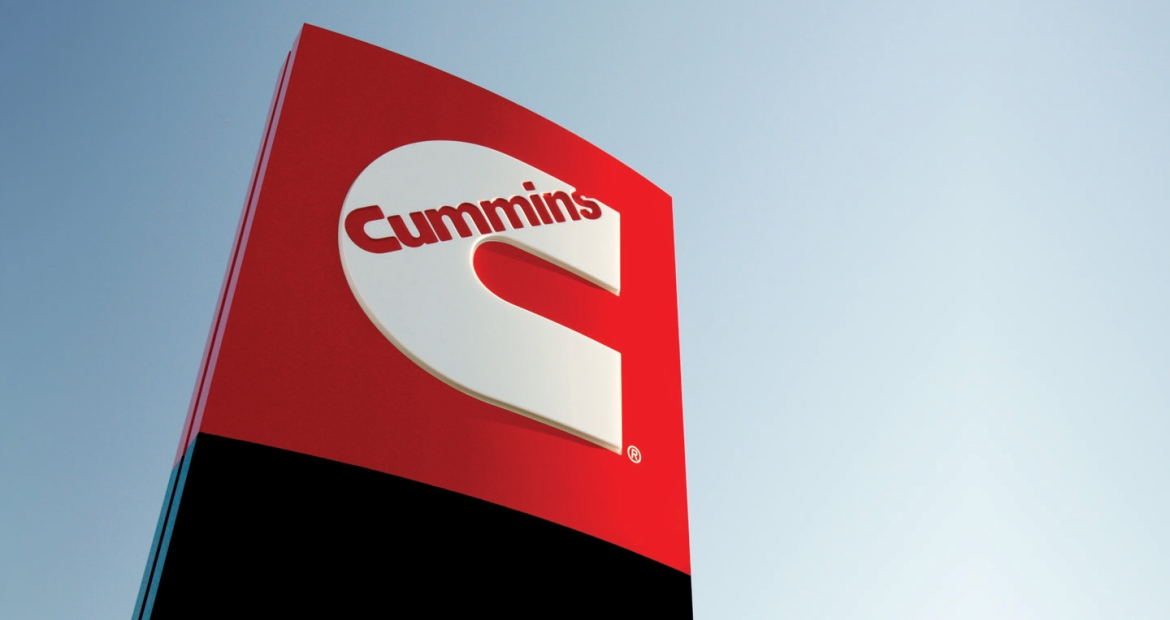 Cummins, a global engineering leader in engine component technology, will officially reveal a selection of diverse solutions to meet the future needs of the agricultural market at AGRITECHNICA, Hannover, November 2015 (Hall 17 Stand C36).  These component innovations, which will enhance fuel efficiency, performance and reliability will be unveiled to the Agricultural market for the first time.
Cummins Emission Solutions will be introducing the first of its next generation of aftertreatment platforms for future emissions regulations, Single Module. This platform product, which is a potential solution for Stage V, is designed to meet future emission requirements in a small, light-weight, simple and robust advanced aftertreatment system package.
The Single Module, designed for heavy-duty and midrange engine applications, is up to 60% smaller and 40% lighter compared to today's combined SCR and DPF systems while achieving advanced emissions reductions. The system enables easier equipment integration for OEM customers, and its lower weight minimises the impact on equipment weight, which will contribute towards improving fuel economy.
Advancements in catalyst technologies are enabling efficiency improvements throughout the entire system, and Cummins' has invested in diesel particulate filter technologies with higher ash capacities that will allow for more time between cleaning intervals for its customers. The SCR catalysts, coupled with the UL2 Liquid-Only Urea Dosing System, offer enhanced NOx reduction and, linked with improved thermal management capability, deliver the optimum solution for emissions reduction and minimised fuel and AdBlue usage.
Cummins Turbo Technologies, a global engineering leader in turbocharger technology, will be revealing its latest advancements in wastegate technology, the Electric Wastegate. Suitable for a range of light to heavy duty engines (3-16 litre) this new turbocharger has been engineered to increase the fuel efficiency of a modern diesel engine. With its fast response and precise control at all areas of the engine performance envelope, it helps to improve performance and reduce emissions to meet the stringent targets of the market. Offering two actuator options, the Electric Wastegate also ensures flexibility and reliability for the customer.
Along with the Electric Wastegate, the turbocharger business will also be displaying another of its diverse of technical solutions, the M² Two-Stage System with wastegate technology. Yet another first reveal for the agricultural market, this two-stage turbocharger enables improved performance for the end user with benefits in transient response via its high and lower pressure turbos, which also ensure machinery can meet correct speeds faster and more efficiently to increase productivity.  
Cummins Filtration, will unveil its latest Crankcase Ventilation Technology. With its best in class separation efficiencies, as well as turbocharger protection, the modular design of the product ensures easy engine integration using less energy than the competition. This latest technology enables customers to not only meet current emissions requirements, but prepares them for future regulations by significantly lowering total engine emissions and ultimately minimising the impact each vehicle leaves on our environment.
Suzanne Wells, Executive Director – Sales and Marketing, Components Business, said: "These diverse component technologies from Cummins deliver a number of technical advances to satisfy the market and customers' future demands. Engine component technologies have a huge impact on the efficiency, reliability and overall performance of the engine, so it is critical for us as a business to be leading the way in these advances and be in a strong position to offer our customers a range of solutions for the future.
"As well as these exciting new products on display we are also happy to announce technical advances from Cummins Fuel Systems. A new closed loop fuel control is in development that will ensure consistent fuel injector performance throughout the life of the engine offering major improvement in performance and reliability."
As the industry shifts to greater needs for efficiency, reliability and performance, improvements in engine componentry is becoming increasingly desirable. These next generation products from Cummins will develop and expand the company's current market-leading position in the design and manufacture of solutions for the commercial diesel engine sector.
About Cummins Inc.
Cummins Inc., a global power leader, is a corporation of complementary business segments that design, manufacture, distribute and service a broad portfolio of power solutions. The company's products range from diesel, natural gas, electric and hybrid powertrains and powertrain-related components including filtration, aftertreatment, turbochargers, fuel systems, controls systems, air handling systems, automated transmissions, electric power generation systems, batteries, electrified power systems, hydrogen generation and fuel cell products. Headquartered in Columbus, Indiana (U.S.), since its founding in 1919, Cummins employs approximately 61,600 people committed to powering a more prosperous world through three global corporate responsibility priorities critical to healthy communities: education, environment and equality of opportunity. Cummins serves its customers online, through a network of company-owned and independent distributor locations, and through thousands of dealer locations worldwide and earned about $2.3 billion on sales of $23.6 billion in 2019. See how Cummins is powering a world that's always on by accessing news releases and more information at https://www.cummins.com/always-on.