Cummins Turbo Technologies Drives New Technology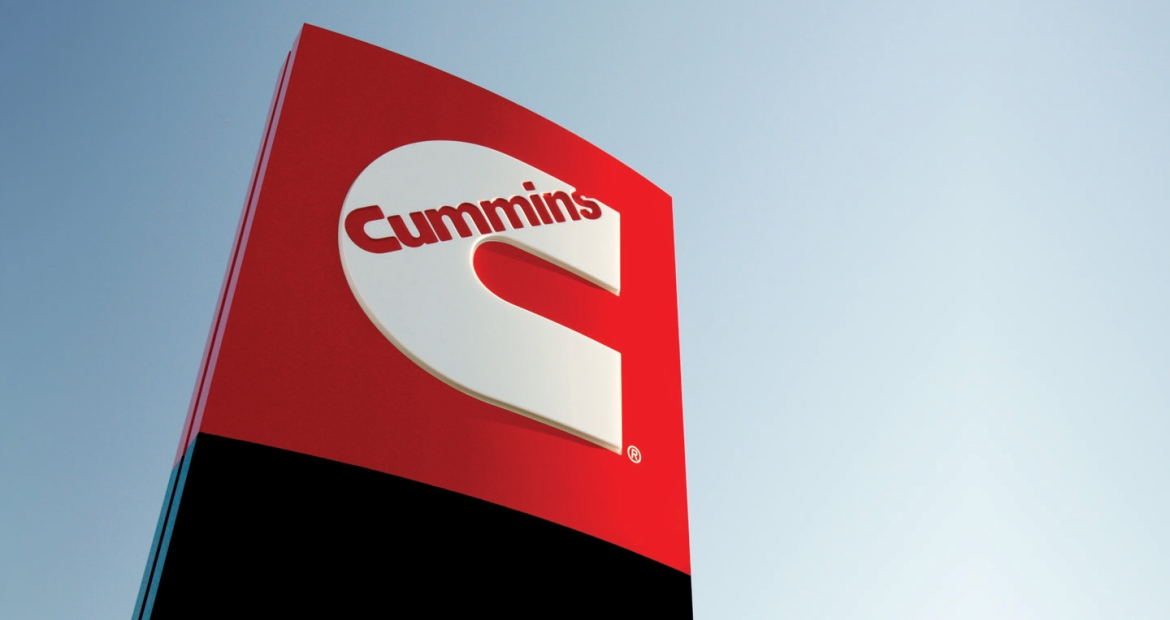 At IAA Hannover, Cummins Turbo Technologies unveiled for the first time its new Holset M² Two-Stage System with Rotary Turbine Control (RTC), which has been developed in partnership with the Cummins Engine Business.
The bespoke two-stage technology, developed at the company's technical centres in Huddersfield, UK and Columbus, Indiana USA, will be fitted to the Cummins 5.0L V8 Turbo Diesel engine and was showcased in tandem with the engine at the show. It will offer flexible architecture that efficiently integrates and packages two turbochargers in series to deliver high performance levels whilst still meeting the stringent emissions targets of the light-duty market.
Sitting within Cummins Turbo Technologies' specialist modulated two-stage (M2) product range, the RTC technology, which is used to channel exhaust to the required areas for complete exhaust control capability, has four main operating modes:
1. High Pressure Two-Stage Turbo Mode – Minimises turbo lag and enables a better vehicle transient performance
2. Low Pressure Single Stage Turbo Mode – Enables higher power performance whilst ensuring smooth transparent mode transition without vehicle driveability impacts
3. Wastegate Mode – Maximises engine power output
4. Regen Mode – Optimised aftertreatment operating conditions for emissions control
End users will benefit from a more responsive and efficient power control, creating a seamless driving experience.
Jonathan Wood – Executive Director, Research and Engineering said: "Engine manufacturers are increasingly looking towards turbocharging technology to help them achieve their emissions and efficiency goals. Advances in airhandling technology and improved system integration continue to provide new solutions that enable customers to achieve these goals without compromising engine performance. As part of that technology development journey we unveiled this new addition to our suite of next generation, post Euro 6 technologies at IAA.
"We are delighted that Cummins Turbo Technologies has been selected as a solution provider by one of the biggest names in the industry. This pioneering integrated technology delivers high efficiency, excellent driveability and the low emissions levels required in North America and Europe.
"As the turbocharger supplier of choice for many big name engine manufacturers, Cummins Turbo Technologies takes pride in our ability to partner with customers and develop bespoke solutions. This was clearly demonstrated during the development of this new technology where we have worked in a seamless partnership with the Cummins Engine team to deliver this optimum system solution"
"Our extensive product range and global expertise means that we are able to select the most appropriate technology for the intended application and then tailor it to operational requirements."
The global engineering leader in turbocharger technology, Cummins Turbo Technologies showcased at IAA Hannover, a selection of next generation innovations capable of improving the fuel efficiency of modern diesel engines by at least 10%. Other solutions on show included:
Electrical Waste Heat Recovery Turbine Expander prototype which uses an organic rankine cycle to capture what would otherwise be lost energy, in the form of heat. It turns this into useful electrical (5kWe) power that is capable of offering a supplementary way of feeding a hybrid system with additional power.
Next Generation HE300VG - With improved turbocharger efficiencies of up to 12% enabling improved fuel efficiency and reduced CO2, this latest Holset VGT™ is 10% lighter than its existing counterpart, creating greater fuel economy. The solution offers multiple benefits, such as enhanced integration with the engine system thanks to a new actuator and also improved durability and optimised performance through the patented moving shroud VG mechanism.
The Electric Wastegate offers two actuator options ensuring flexibility for different light and heavy duty applications. Utilising patented twin port technology that features an arrow head lever design, it provides greater durability and robustness and with a faster response and more precise control, customers will benefit from improved engine performance, fuel efficiency and emissions control, as well as optimised aftertreatment.
Highly durable, highly efficient, compact turbochargers are becoming increasingly desirable, and with these new unveilings at IAA, Cummins Turbo Technologies will develop and expand on its current market-leading position in the design and manufacture of turbochargers for the commercial diesel engine sector.