Cummins Unveils Range Of Next Generation Component Technologies To Improve Diesel Engine Efficiency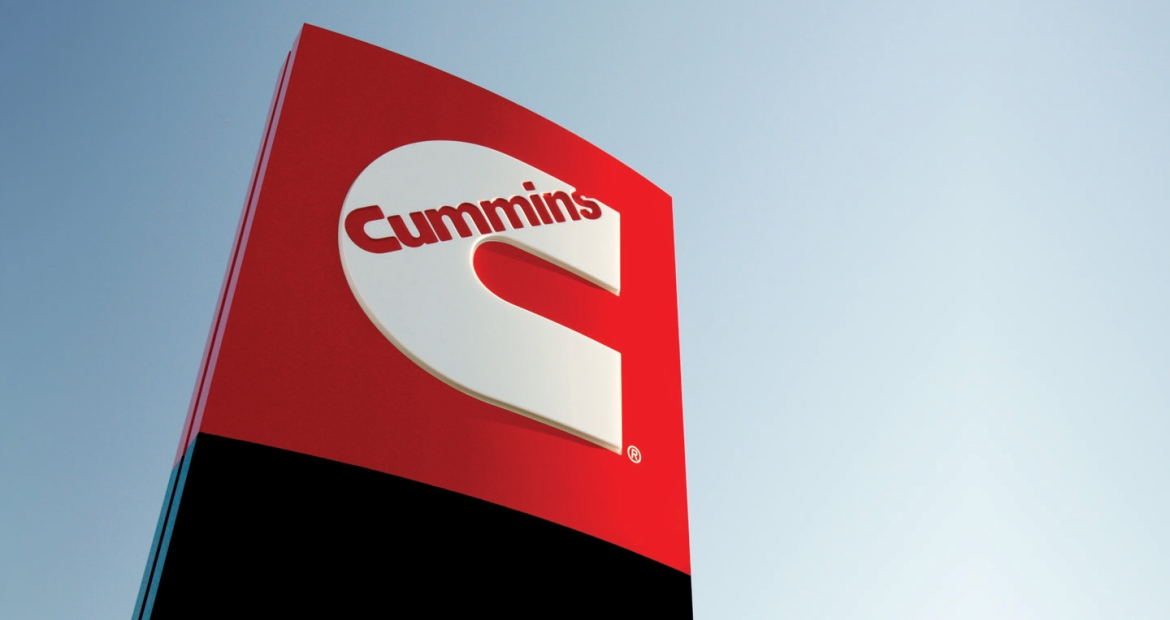 Cummins will today reveal a selection of next generation innovations capable of improving the fuel efficiency of modern diesel engines by at least 10% - showcasing the full spectrum of its expertise in component technologies for the commercial diesel engine.
The leader in automotive technologies chose IAA Hannover to unveil a suite of near-market solutions, which it believes reflect the changing priorities of global engine and vehicle manufacturers whose future products are being developed to insulate customers from rising fuel prices.
With a shift in focus from emissions driven regulations towards fuel economy improvements expected in the next round of legislations, these new technologies are the latest post Euro 6 low carbon solutions to be revealed by the global power leader.
Speaking at the event, Suzanne Wells, Executive Director – Sales and Marketing, Components Business said: "Over the last few years we have seen continued demand for smaller, lighter, high quality components to drive diesel engine efficiency improvements, as well as the industry requirement from manufacturers for equal and higher power outputs.
"With fuel prices remaining high, we have continued to focus on developing our full suite of next generation components technologies and enhancements to meet this significant engineering challenge. "Within our components group, we are able to not only tap into our wider specialist expertise of the engine, but also supply integrated system solutions to optimise efficiency of the engine, which helps deliver performance, emissions reduction and reliability in a variety of environments.
It also makes us well placed to deliver future-proofed solutions that take us above and beyond the Euro 6 emission targets." Some of the solutions being unveiled for the first time at the show include:
• Cummins Emission Solutions
Next Generation Exhaust Aftertreatment - The EcoFit Compact Box, designed for heavy-duty and mid-range trucks and buses enables easier vehicle integration for OEM customers, with lower weight to minimise impact on payload and improve fuel economy. The optimised catalysts and advanced urea dosing, using EcoFit UL2 Liquid-Only Urea Dosing System, achieve higher NOx conversion rates and further improve fuel efficiency. The robust design has fully passive operation to minimise tail pipe temperature and catalyst aging.
• Cummins Filtration
Next Generation EnviroGuard™ Crankcase Ventilation Technology – A crankcase ventilation technology, which produces best-in-class separation efficiencies, as well as turbocharger protection. The EnviroGuard features a modular design easy engine integration using less energy than the competition. This product enables customers to not only meet current emissions requirements, but prepares them for future regulations by significantly lowering total engine emissions and, ultimately, minimising the impact each vehicle leaves on our environment.
• Cummins Fuel Systems
Next Generation Heavy Duty Fuel Pump – The new high pressure oil lubricated pump for heavy duty engines, which complements our already robust injectors, offers industry leading injection pressure of 2600 bar and a leak free system design that reduces parasitic loss, increasing fuel economy by 1% versus previous designs. The next generation of common rail fuel injectors are designed for optimal resistance to debris and the pump offers a highly modular and adaptable design which is decreased in weight over previous pumps allowing for flexibility in customer integration. The demonstrated durability at extremely high pressures also offers customers the opportunity to extend oil drain intervals without sacrificing end-user satisfaction. Tying it all together, the system utilizes finely tuned electronic controls to adjust inputs which ensures consistent performance for our customers over the life of the engine.
• Cummins Generator Technologies 
Integrated Starter Generator - The CorePlusTM Integrated Starter Generator is a crankshaft mounted, electrical machine for mild hybrid, stop start heavy duty solutions. Placed between the engine and transmission, the interface is designed to fit a range of engines offering a compact solution with minimal impact on the length of the powertrain. Complemented by the existing CorePlus™ technology, Motor Generator and Power Electronics, these technologies will accelerate the evolution of engine electrification and hybridisation, driving even greater improvements in vehicle fuel efficiency and CO2 reduction.
• Cummins Turbo Technologies 
Next Generation HE300VG - With improved turbocharger efficiencies of up to 12% enabling improved fuel efficiency and reduced CO2, this latest Holset VGT™ is 10% lighter than its existing counterpart, creating greater fuel economy. The solution offers multiple benefits, such as enhanced integration with the engine system due to a new actuator and also improved durability and optimised performance through the patented moving shroud variable geometry mechanism Cummins' close working relationship with its customers means it has developed an enviable reputation for bringing the right products to market at the right time.
As the industry rapidly shifts to greater efficiency and reduction in CO2, components are becoming increasingly desirable. The unveiling of these next generation of products from Cummins will develop and expand the company's current market-leading position in the design and manufacture of automotive solutions for the commercial diesel engine sector.