First Fortune 250 Company Joins UK Talent Development Initiative to Strengthen Corporate Pipeline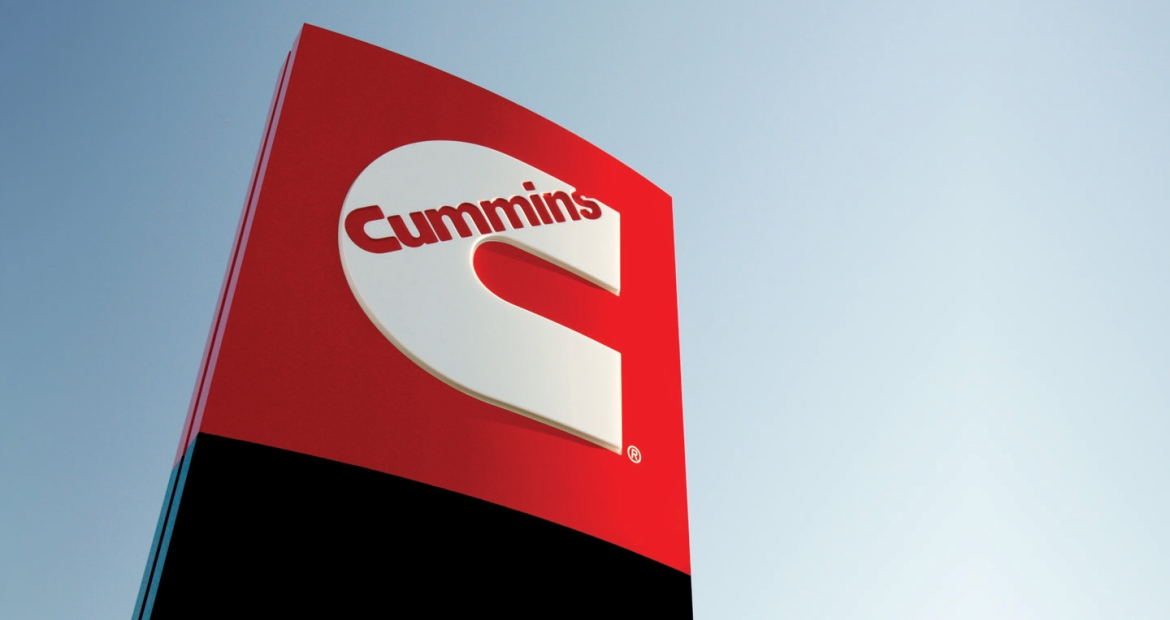 Fortune 250 and global company Cummins Inc. is the latest partner to be announced to join An Inspirational Journey, which works to increase the number of women working at the senior corporate level in Britain's boardroom.
Cummins Inc, a corporation of complementary business units that design, manufacture, distribute and service diesel engines and related technologies, has signed-up a group of women identified as prospective business leaders of the future to An Inspirational Journey's Pearls programme. The Pearls programme is an initiative that already reaches out to more than 4,000 women from a multitude of sectors and regions across the UK, and comprises of women who have been identified as future business leaders. The Pearls focuses on building confidence, recognising capabilities, developing contacts, plus providing control and choice.
Cummins will be using The Pearls programme to share best practice across its seven UK sites, encompassing several different business units within the corporation. It will also use the initiative as a framework to help women take ownership of developing themselves and each other. In addition, Cummins will be initiating a scheme to build links with schools and universities to sponsor and foster the careers of women within the company and inspire the next generation of leaders. Cummins has joined The Pearls programme following the Women's Business Forum event, also part of An Inspirational Journey and supported by the Royal Bank of Scotland, where Tim Solso, former chairman and chief executive of Cummins Inc, spoke on the issue of gender equality. Alison Snell, director of strategy and business development at Cummins Turbo Technologies, said: "Following Tim's visit to the UK and his speech at the Women's Business Forum conference, we were so impressed by the initiatives that An Inspirational Journey offers and its range of solutions to support women that we had to come on board.
"Cummins is a company that recognises the business case for diversity in the workplace and we have always promoted equality and our people at the heart of our core values. The Pearls programme really stood out for us as it integrates with our existing initiatives to grow our pipeline of talented women within the company. We understand that having women in leadership roles is vital to the long term success of the company and have identified a significant number of women as potential business leaders of our future through the Pearls Programme. It is this talent and skill that we want to continue to nurture and support."
Heather Jackson, founder of The Pearls and An Inspirational Journey, said: "This is great news that Cummins has come on board and is our first American-owned company to join An Inspirational Journey. We currently work with women across Europe as part of our programme, and now to be working with Cummins leaves us on track for global expansion.
"By identifying and highlighting these women as future business leaders, Cummins is really leading the way in its sector by working to grow its pipeline of talented women, and ensuring that they have the skills, qualities and support needed to become leaders of the business in the future.
"Studies show that a more gender balanced workforce delivers financial and performance benefits, which ultimately boosts the wider business economy. This is not a gender issue, it is a business issue, and The Pearls works with companies to recognise, support and develop the talented women they have."
The Pearls is already working with companies across all sectors in the UK. These include Royal Bank of Scotland, Ernst & Young, BT, DLA Piper, Pinsent Masons, Walker Morris, Eversheds, National Australia Group, Grant Thornton, Asda, Northumbria Water, Yorkshire Water, Angel Trains, Coutts. The Pearls operates on a national level with five events in London, Birmingham, Bristol, Manchester and Edinburgh.
Cummins Inc in the UK encompasses Cummins UK, Cummins Turbo Technologies, Cummins Emission Solutions, Cummins Business Services, Cummins Power Generation and Cummins Generator Technologies.