Join us on Thursday, April 2nd at 1 p.m. central (2 p.m. ET) as we discuss how data centers are critical to the modern digital infrastructure and an uninterrupted supply of power is critical to their operation.  
In many cases the demand for reliable power sources that meet stringent performance requirements of a typical data center application drive towards solution that may have long-lasting impacts on energy growth capability and sustainability. This session will explore some of the unique challenges faced in the data center market as related to both energy growth and sustainability while introducing some of the technologies available to the market today. The instructor will review fundamentals of two common fuel cell technologies and will provide key insights into their potential impact in a data center application.  
After completing this course, participants will be able to:
Identify challenges in the data center segment related to energy growth and sustainability
Describe a fuel cell, the basic functionality of a fuel cell and two examples of modern fuel cell technologies
Discuss the application and potential impact of fuel cells in data center applications
Presenters
This session will be co-presented by Michael Sanford and Rich Scroggins.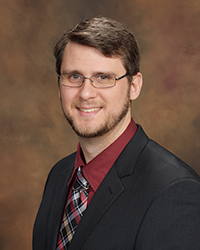 Michael is a graduate of Minnesota State University, Mankato with a Bachelor's Degree in Automotive Engineering Technologies. He has been in the power generation industry since 2012, joined Cummins Inc. in 2014 and leads Cummins Technical Marketing initiative. He has held various roles within Cummins including having led Cummins' Sales Application Engineering group for North America supporting Cummins' Power Systems line of business including diesel generator sets, natural gas generator sets, transfer switches, controls, and switchgear. Michael's primary focus includes technical education on topics impacting the power generation industry. He also serves the Electrical Generating Systems Association (EGSA) as a member of the Board of Directors.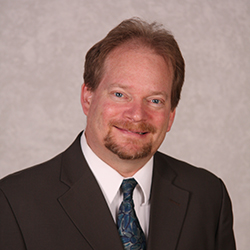 Rich Scroggins is a Technical Advisor on the Data Center Market team at Cummins. Rich has been with Cummins for 25 years in a variety of engineering and technical marketing roles in the power generation business. Rich has been a member of the IEEE 1547 working group and is an alternate member of the NEC and NFPA 110 code panels. Rich received his bachelor's degree in electrical engineering from the University of Minnesota and an MBA from the University of St. Thomas.
About Cummins PowerHour Webinars
Cummins Power Generation's PowerHour is a series of dynamic webinars developed especially for consulting engineers who would like to increase their technical knowledge. By attending the regularly-scheduled 60-minute sessions on topics related to designing and specifying onsite power systems, you'll pick up the same type of information you would by attending seminars or conferences, but in a more convenient format. With attendance participants will receive 1 hour of continuing education credits.