Time: 2 p.m. EDT (1 p.m. CDT)
The specification and installation of gaseous generator sets continues to grow in North America in both emergency and non-emergency applications. Although the installation requirements differ only minimally from their diesel counterparts, it is important to understand the basics of gaseous generator sets to ensure they are specified appropriately. This course will explore a number of unique installations that feature gaseous generator sets and will highlight the need for gaseous fuel sources in these applications.
After completing this course, participants will be able to:
List the basic installation requirements of gaseous generator sets.
Recognize the broad range of capability of gaseous generator sets.
Describe potential challenges and advantages of gaseous generator set installations.
Presenter: Mike Sanford, Technical Marketing Specialist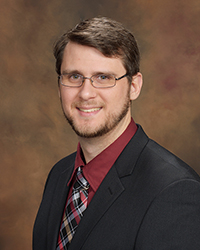 Michael Sanford is a graduate of Minnesota State University, Mankato with a bachelor's degree in Automotive Engineering Technologies. He has been in the power generation industry since 2012, joined Cummins Inc. in 2014 and leads Cummins Technical Marketing initiative. He has held various roles within Cummins including having led Cummins' Sales Application Engineering group for North America supporting Cummins' Power Systems line of business including diesel generator sets, natural gas generator sets, transfer switches, controls, and switchgear. Michael's primary focus includes technical education on topics impacting the power generation industry. He also serves the Electrical Generating Systems Association (EGSA) as a member of the Board of Directors.