Where: Hyatt Regency Chicago | Room No. 2376
Join Cummins at the Associated Equipment Dealers (AED) Summit held Jan. 14-16, 2020 in Chicago, Illinois.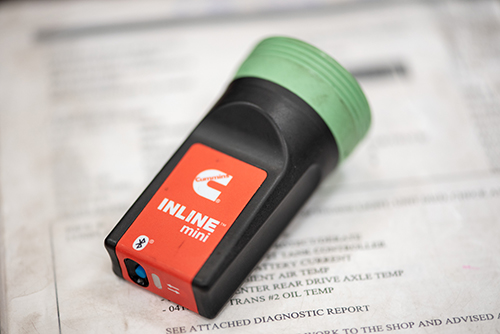 This year, Cummins is hosting a suite at the AED Summit. Come visit with Cummins experts and learn about our products and support. While you're there, drop your business card for a chance to win. Prizes range from Cummins gear to INLINETM Mini.
The Cummins INLINE Mini is an inexpensive, palm-sized, Bluetooth adapter with no need for additional cables, designed especially for Guidanz. 
The Cummins suite will be open to all AED Summit attendees during show hours and will feature drinks and light appetizers.