Cummins Steps Ahead To Phase-D At UITP
Cummins will display the next stage of Euro VI emissions control at the UITP show with the widely used B4.5 and B6.7 clean diesel engines now certified to the more stringent Phase-D regulation, following a two-year development and test program. The four- and six-cylinder engines offers a broad 112 to 224 kW (150-300 hp) range and will move to full production status at the Cummins Darlington facility before Phase-D takes effect on Sept. 1, 2019. 
The Phase-D regulatory step is particularly relevant for bus operations, as it is focused on tighter control limits for NOx emissions during lower speed city operations and under cold start conditions. Certification is dependent on test results taken during real-world driving operations, verifying results first taken under engine emissions test cell conditions.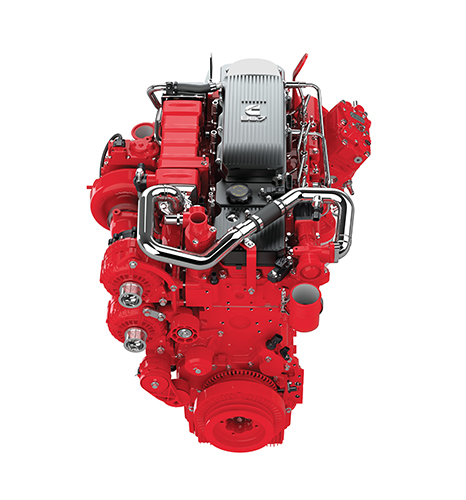 On-road testing with Cummins Phase-D engines during typical city bus duty cycles have indicated a further 25 percent reduction in Nitrogen Oxides (NOx) compared to the initial Phase-A engines when Euro VI was first introduced in 2015. This nearer-to-zero reduction has been verified with the use of high precision Portable Emissions Measurement systems (PEMs) installed on the Cummins-powered test vehicles.  
The benefit of Phase D certification will extend to the hybrid-adapted versions of the B4.5 and B6.7, continuing to help bus manufacturers across Europe on the road to electrification. Cummins hybrid engines have achieved remarkable results in terms of fuel savings, emissions reduction and vehicle sociability. 
In terms of fleet decarbonization, the 4.5- and 6.7-litre hybrid diesels have demonstrated the ability to reduce fuel consumption and related CO2 emissions by around 33 percent.
In terms of emissions control technology, the Euro VI move to Phase-D and to a later Phase-E to follow are incremental step points on the way towards Euro VII regulations, anticipated to take effect within the 2024-25 timeframe.