Ahoy Rotterdam, The Netherlands
Join us on booth C86 at TOC Europe to find out more about our latest products for the material handling, port and terminal operating industries. This year we'll display our Stage V B6.7 engine which delivers more than 30% more torque and 9% more power than at Stage IV. Ideal for use in empty container handler and forklift truck applications, the B6.7 delivers benefits for OEMs and operators alike. In addition, we'll showcase the Cummins Hybrid Power Plug In (HPP) system, which combines battery technology with a Stage V clean diesel engine.
Stage V 
For operators of container handling equipment, the Stage V range brings higher performance and more machine capability. It's simpler architecture with fewer parts means more reliability and improved fuel efficiency, with extended service intervals delivering more productivity and lower running costs. The removal of EGR across F3.8 – L9 products means Cummins Stage V engines are more compact with less weight, less to cool and reduced installation complexity, ideal for OEMs.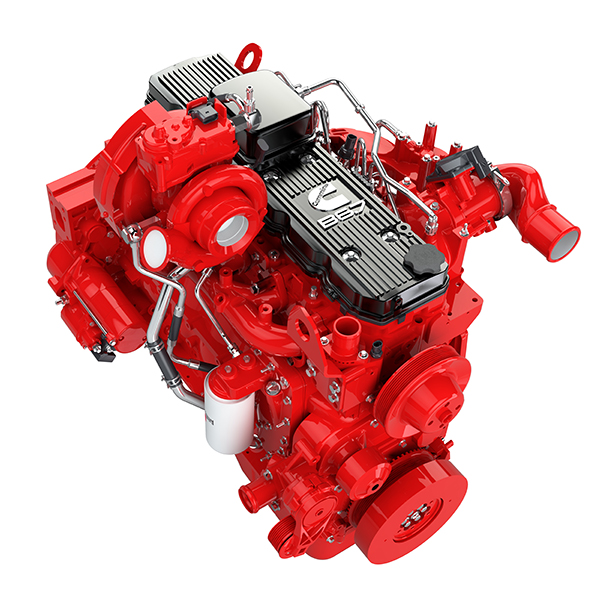 The B6.7 Stage V engine on display at TOC has top rated power of 243 kW (326 hp), with peak torque of 1375 Nm. The B Series is one of Cummins' most renowned product ranges and more than 15 million B Series engines have been supplied since its launch in the mid-1980s. Read more about Cummins engine history. 

Cummins F3.8, B4.5, B6.7 and L9 engines are equipped with Single Module™ aftertreatment which will be on show at TOC. Combining DOC, DPF and SCR technology, Single Module™ aftertreatment is 40% smaller and 20% lighter than previous systems. 

Cummins' Single Module aftertreatment technology will be available to view at TOC.

Cummins' full Stage V range is available in power ratings from 55 – 503 kW (74 – 675 hp).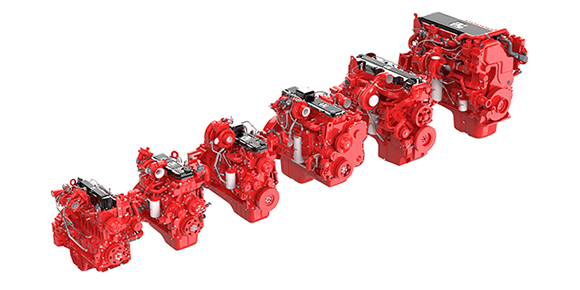 Hybrid Power Plug In (HPP)
Cummins' Hybrid Power Plug In concept combines battery power with a compact engine-generator, using a four-cylinder Stage V F3.8 engine. The HPP uses a high-efficiency traction motor providing continuous torque of 1,850 Nm, eliminating the need for gear shifting and dramatically reducing powertrain noise. An instant peak torque boost up to 3400 Nm is available when the machine hits difficult working conditions. 

Cummins' HPP concept will be viable for emerging opportunities where even lower emissions are required to improve air quality, particularly in urban and port side locations. The HPP concept is modular and applicable to a variety of equipment, with the battery enclosure and engine specified to deliver the best balance between ultra-low emission and zero emission operation.

For more information visit us at booth C86, see you there!