Munich Trade Fair Centre (Messe München), Germany
Join us on in Hall B6, booth 844 at inter airport Europe to find out more about our latest products for the airport handling and ground support equipment industries.
This year we'll display three engines from our Stage V Performance Series range: 
The B6.7 which delivers more than 30% more torque and 9% more power than at Stage IV.
The L9 which brings 8% more power and 14% more torque than its predecessor.
An F3.8 power unit, complete with Single Module™ aftertreatment system, cooling package and auxiliaries.
Ideal for use in aircraft tractors, maintenance platforms and loaders, our Performance Series engines deliver benefits such as more machine capability, more productivity, less servicing and lower total cost of ownership for equipment manufacturers and operators alike. 
In addition to our clean diesel line up, we'll showcase Cummins battery pack technology which, when integrated into a full system, offers an electric alternative to diesel power.

Performance Series – EU Stage V clean diesel
For operators of ground support equipment, the Stage V Performance Series range brings higher performance while its simpler architecture with fewer parts means more reliability and improved fuel efficiency. Extended service intervals deliver more productivity and lower running costs.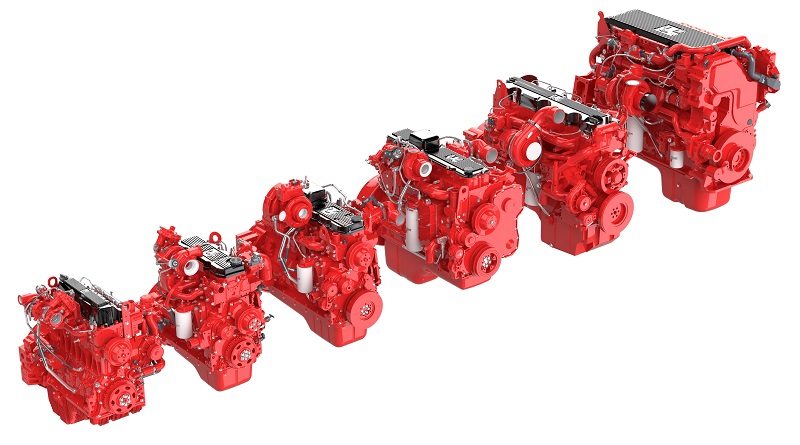 The removal of EGR across F3.8 – L9 products means Cummins Performance Series engines are more compact with less weight, less to cool and offer reduced installation complexity. Cummins Single Module™ aftertreatment ensures EU Stage V emissions are met through combined DOC, DPF and SCR technology. It is up to 40% smaller and 20% lighter than previous aftertreatment systems. 
Powering what's next: electric drivetrain technology
Along with clean diesel and natural gas, Cummins can provide cutting edge electric and hybrid power systems. Cummins' battery pack on display at inter airport Europe 2019 offers a fully flexible, scalable power solution for small and large industrial applications, including ground support equipment and airside buses. With the opportunity for close proximity charging infrastructure at airports and consistent duty cycles, electric power solutions deliver a reliable, zero emission power option. Cummins battery packs can also be integrated with hybrid power train systems.
For more information visit us in Hall B6, booth 844. See you there!