At MATELEC 2018 show in Madrid, Spain (November 13th-16th) Cummins will be showcasing the new C450D5 enclosed 50Hz diesel generator model, as part of the new QSG12 generator series. The new generator series offers optimum performance, reliability and versatility for stationary standby and prime power applications. With an improved design and an advanced combustion system, this new model series offers more power for less space, by delivering a much higher power density and a more reliable power solution. Available from 410-450kVA at 50Hz, the new generator model is powered by a Cummins 4 cycle, inline, 6 cylinder engine. The Cummins heavy duty engine is designed to respond to low emissions requirements and delivers fast response to load changes, while using less fuel.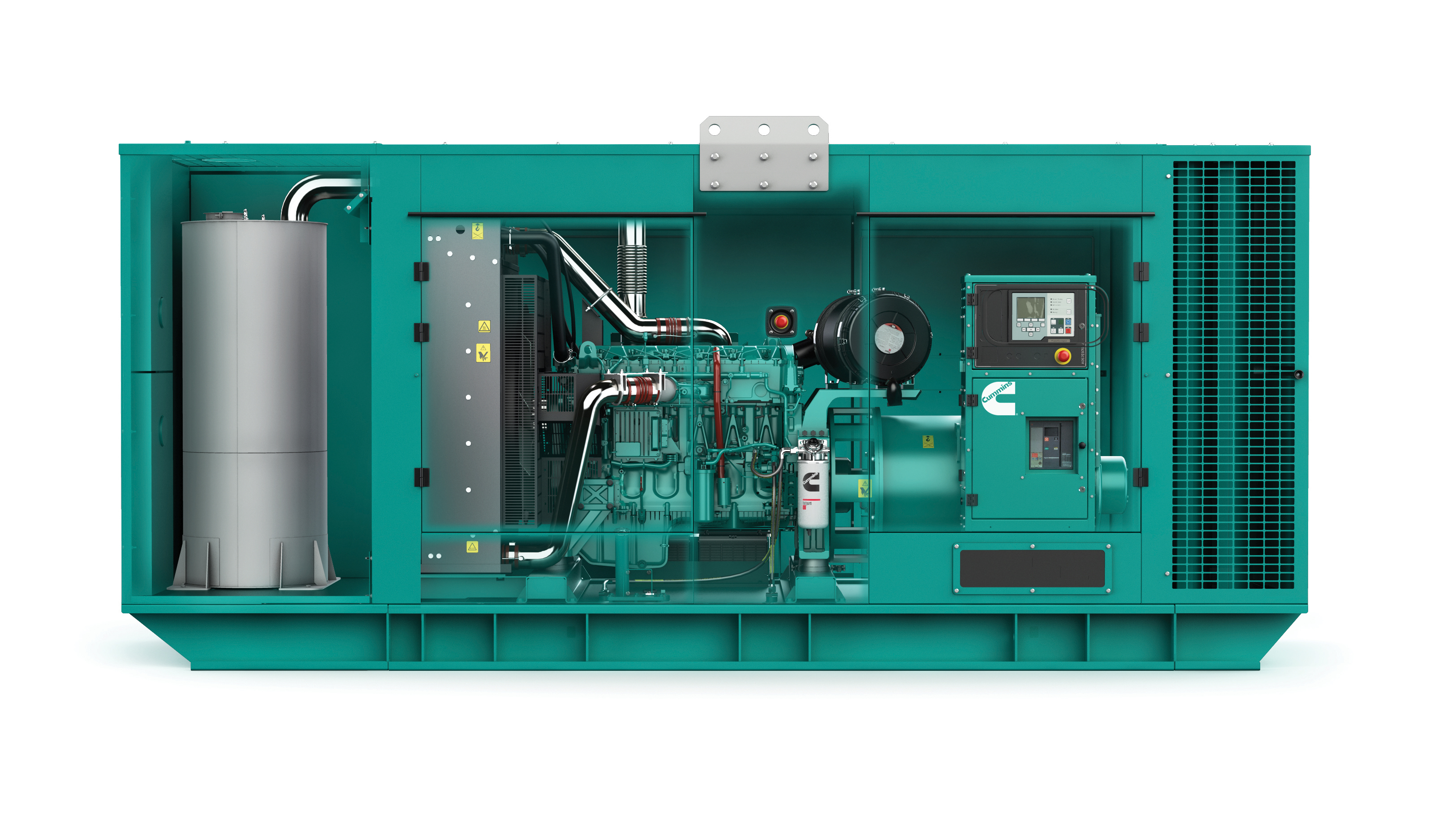 The newly released 9.5 litre G-Drive Coolpac series will also be showcased. The 6LTAA9.5-G1 G-Drive Coolpac model, available at 350kVA offers higher efficiency and dependability. With a 24-valve and a larger flow injector design, this new model delivers one of the highest power-to-weight ratio in its class. 
Cummins is also displaying the newest model of the B3.3 series, the C44D5e generator model. Available at 44kVA this new generator model is powered by a Cummins 4BTAA3.3 litre inline, 4 cylinder, diesel engine. With noise and LAT efficient enclosure options available as well as 12 hours of fuel autonomy this new series offer more performance for less noise. 
The QD5000 Commercial mobile unit will also be on display available at 4.8kVA at 50Hz. With a self-diagnostic capability embedded and top-mounted switches the mobile unit simplifies troubleshooting and offers greater convenience for customers.  
STAMFORD® I AvK® will also be showcasing its NEW World Class Alternator Technical Centre. This exciting new chapter in Cummins Generator Technologies' long history will provide a facility for customers to witness the testing of their products, and also offer a new industry-leading engineering resource where STAMFORD® I AvK® can work together with customers at the generating set level. This capability will ensure the integration of the engine and alternator is optimised to provide maximum performance and reliable operation throughout the life of the product.  The Technology Centre will also provide a comprehensive range of training suites to allow customers and staff alike to be trained on the whole range of STAMFORD® and AvK® products.
Also on display is the STAMFORD® S0/S1 our lightest and most compact alternator; the STAMFORD® S4 fitted with Core Cooling™ Technology resulting in improved thermal performance and increase power density and our renowned STAMFORD® P80 alternator.
Last but not least, visitors will be able to enjoy a virtual reality experience, allowing them to step inside a generator plant room. Users will be tasked with connecting the complete Cummins power system before the time runs out to help Cummins power a world that's Always On.