Backup power designed right for customer at new mixed-use Selçuker Center in Turkey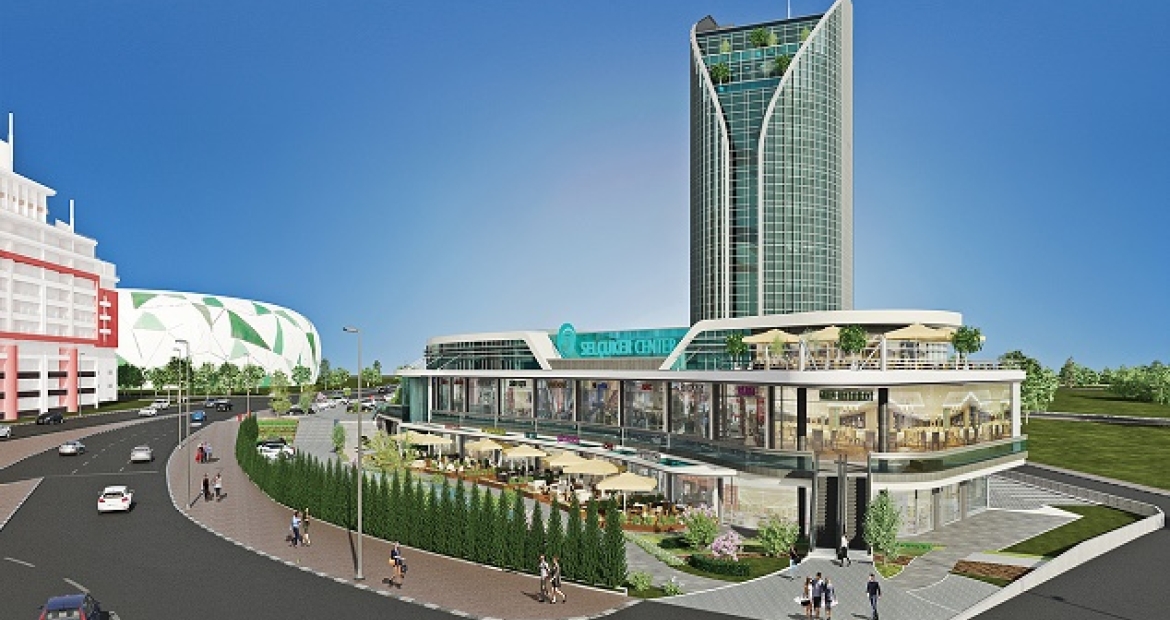 The Selçuker Center is a mixed-use development in the city of Selçuklu, Turkey, one of the central districts of Konya Province. With a total area of 23,700 m2, the center encompasses a residential block alongside a market, offering a comfortable and practical living space next to stores and café-restaurants with outdoor seating. Cummins Turkey recently provided the standby power system for the center, comprised of 5 x Cummins C825D5A generator sets supplying dependable backup power in case of a disruption with the utility.
Though challenged with limited space to build a dedicated generator room for the five generators, the Cummins Turkey engineering team assisted the customer in optimal design of the generator room by considering proper layout and adequate air requirement for the generators. Cummins Turkey also manufactured tailor-made enclosures to fit the unique space.
The customer was satisfied with the turnkey solution from Cummins, complete with a reliable power system and tailor-made enclosures that meet their needs, fast delivery and unmatched technical support throughout the entire planning and implementation.
For more information on commercial power solutions, visit power.cummins.com.