Wafa: A Real Go-Getter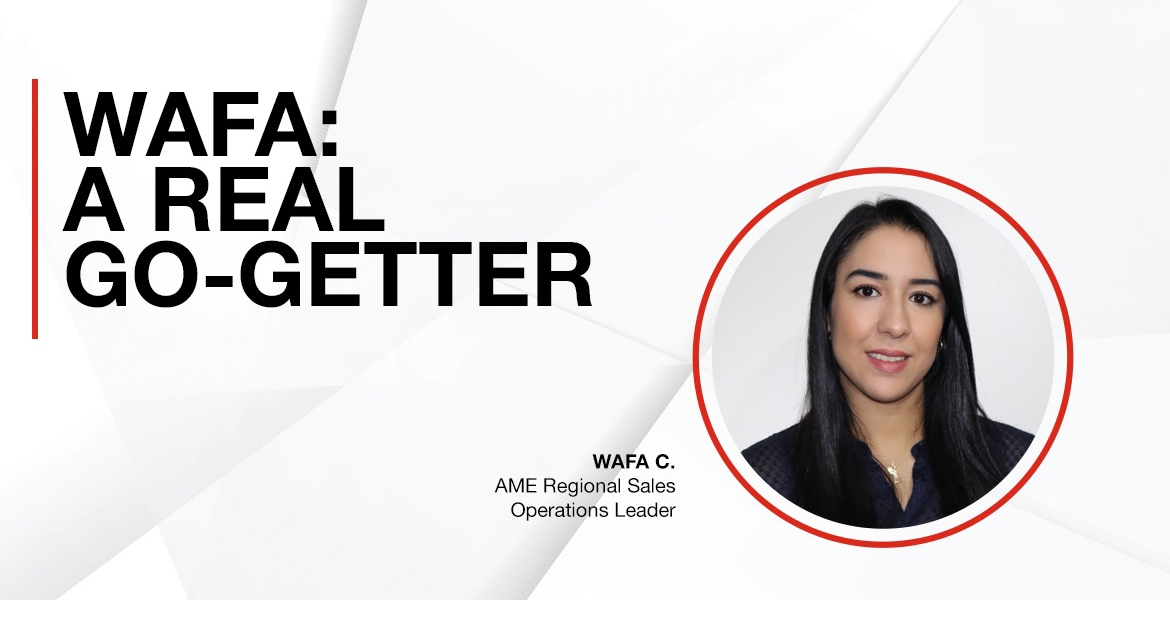 Often people will talk about "go-getters" but what does that really look like? Cummins Inc.'s Wafa is an image of a "go-getter," as she joined Cummins by literally knocking on doors to start her career after graduation, leading her to Cummins' North Africa Regional Office to hand deliver her resume. Wafa was going to the building to apply for a position with another company, but the Cummins HR Manager thought she may be the perfect fit for a Technical Engineering role on the company's Regional Power Generation Sales Team and called her for an interview the following week.
Wafa credits her strength, focus and determination to her mother, as she watched how her mother took over the full responsibility of raising and supporting three children after her father passed away when she was only nine years old.
"My career journey has been exciting, and it's all been within Cummins," said Wafa.
This company gives employees the opportunity to move between roles and business segments, to challenge themselves, to learn and grow."
"I occupied different roles with Cummins, from engines to generator sets, from Africa to the Middle East, and from sales to supportive functions, and currently, I am the Sales Operations Leader for the AME region. In my role, my ultimate objective is to improve the sales team capability through tools, processes, training, coaching and best practices." 
Wafa states she is fascinated by nature, travel and cultures, and working with Cummins has given her a great opportunity to meet several nationalities and cultures. "Such unbelievable diversity teaches me every day about others, how to eliminate unconscious bias and how to accept differences," added Wafa. "What I really like about my company is 'being a woman could never be a barrier to your success.'  On the opposite, Cummins is always supporting women to shine and grow. It's empowering you to reach your momentum."
Wafa states at this stage, her focus in her professional life is to take the sales team to their best level and to give them all the necessary support they need for success. 
In her personal life, she makes time to enjoy every moment with her husband, Amine, and their 10-month-old son Adam; additionally, she enjoys pastry and cake design and volunteering.