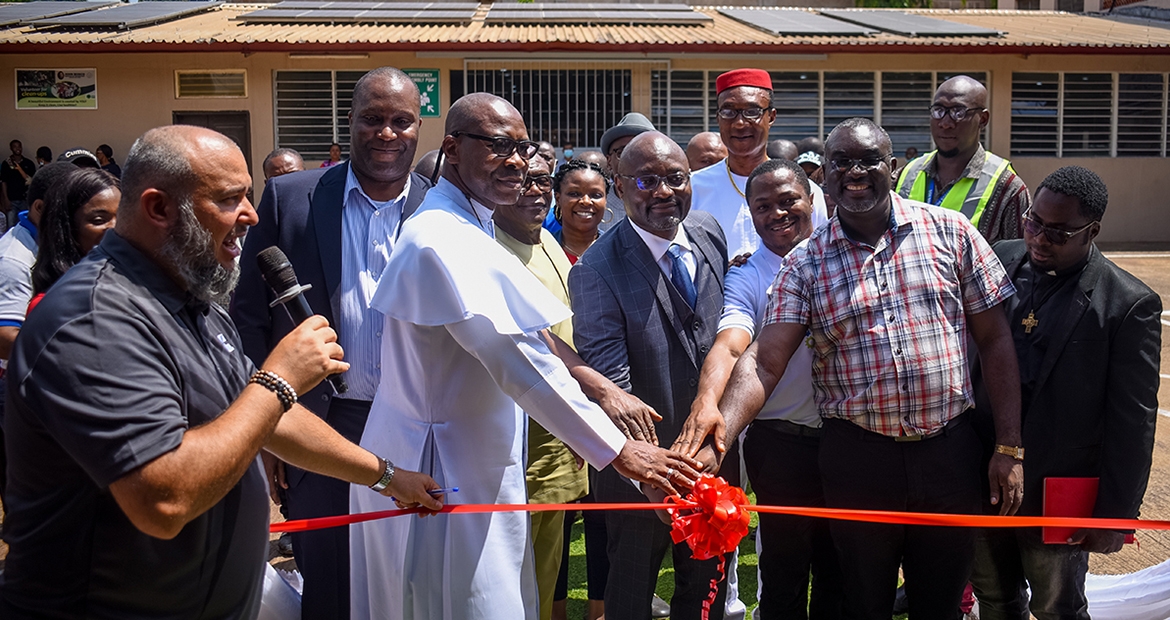 Cummins TEC opens second training program in Nigeria 
Businesses around the world are experiencing a shortage of technical workers, and since 2012 Cummins has been committed to combatting the challenge by training low-income youth in employable technical skills through the company's Technical Education in Communities (TEC) program. 
 
Ten years after the program's launch, Cummins, through its Nigerian subsidiary Cummins West Africa Ltd., has launched the second phase of its TEC training program in Nigeria, furthering Cummins' impact on education in global communities. 
 
Joining the country's first TEC location in Lagos, the John Bosco Institute of Technology (JOBITECH), in Obosi, Anambra State, was selected by Cummins to partner in its efforts of providing world class learning environments for students to access quality technical education. 
Memorable launch event
At the launch event held earlier this year, officials from Cummins, JOBITECH, and the business community, along with enthusiastic students, gathered to commemorate the special occasion. 
 
"In an era where young people are unskilled, it is very possible to have a future generation despondent with a penchant for a life of frivolity," said Thierry Pimi, Vice President and Managing Director, Cummins Africa-Middle East Area Business Organization. "In a bid to ensure we grow a meaningful future generation, we need to invest using a market relevant curriculum to equip our youth with employable skills and capability to find employment or run their own businesses in the engineering space." 
 
With education as a strategic priority of Cummins' Corporate Social Responsibility initiatives, Cummins TEC was introduced in 2012 and has since expanded to 27 locations globally. Its mission is to train disadvantaged youth in technical skills to connect them to good jobs in their communities and industry at large. To date, the program has achieved an 83 percent graduation rate with more than 2,000 graduates globally. Approximately 72 percent of graduates gained employment within six months. 
 
"Giving back is who we are! When we go into a society or community to do business, it is not about taking, we seek opportunities to empower and enrich the people within that community," said Okechi Igwebuike, Managing Director, Cummins West Africa Ltd., reiterating Cummins' commitment to caring. He further mentioned that "no one can say they did it alone" re-emphasizing collaboration and partnership as the core driver of sustainable impact of the TEC program across the globe. 
 
Cummins' TEC program equips post-secondary technical institutions with the capacity to deliver quality technical education in partnership with government, industry, and not-for-profit organizations. Offering a market-relevant curriculum, tools and equipment, teacher training, career guidance, internship and work placement, Cummins TEC increases the availability of multi-skilled technicians, improves access to good jobs, and ultimately drives industrial growth in communities, with a key focus on increasing female representation in technical fields. 
 
Ifeyinwa Alex-Anene, TEC Project Manager, Cummins West Africa Ltd., referenced the project as a transformational experience that completely changes the trajectory of students who come into the program seeking a better future.   
 
During the launch, representatives from the institute and business community extended their appreciation to Cummins for its partnership with JOBITECH and challenged industries in the region to invest in such ventures that will have a positive long-term effect on society.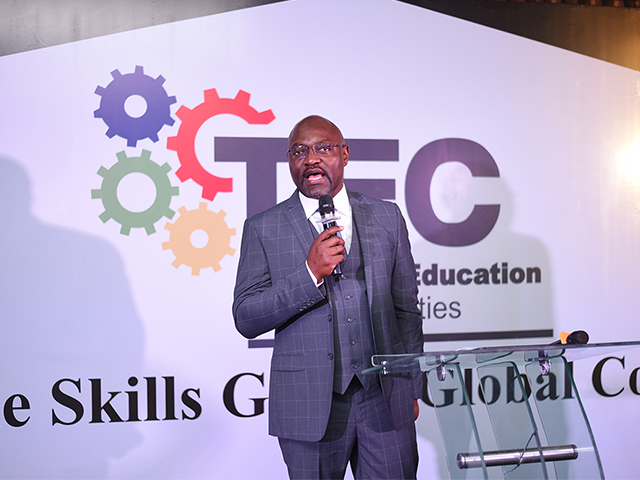 Appreciating the educational opportunities 
A scholarship beneficiary of JOBITECH, Anastasia Ukamaka, shared her thoughts about the value of the program and emphasized the urgent need for more females from the community to have access to such opportunities. "Cummins TEC has provided me with an invaluable technical skillset," said Ukamaka. "I am looking forward to being able to make an impact with what I have learned, and I look forward to more women having a similar opportunity to enhance their technical knowledge." 
 
A video scorecard of Cummins TEC in Lagos was shared, featuring recent graduates who have successfully transitioned into highly-skilled technician roles in various industries, including Cummins West Africa Ltd. 
 
Guests had the opportunity to witness the official commissioning of the newly refurbished mechanical and electrical workshops. And, as part of its support to the school, Cummins West Africa Ltd. donated tools, equipment, and several of Cummins 3.8L engines, backed by ongoing teacher training and development. 
 
The launch program was anchored by Mark Oni-Okeke, General Manager, Power Generation, Cummins West Africa Ltd., who also expressed gratitude to Cummins. "TEC is one of the many examples of how Cummins is dedicated to giving back to communities. The company has even created a platform where every employee can contribute at least four hours, during workdays, each year to community development initiatives around the world." 
 
If you or others you know have a passion for technology and want to be part of an organization that values corporate social responsibility, learn more about Cummins and check out our careers site.