Cummins Inc. wraps up 2022 with remarkable milestones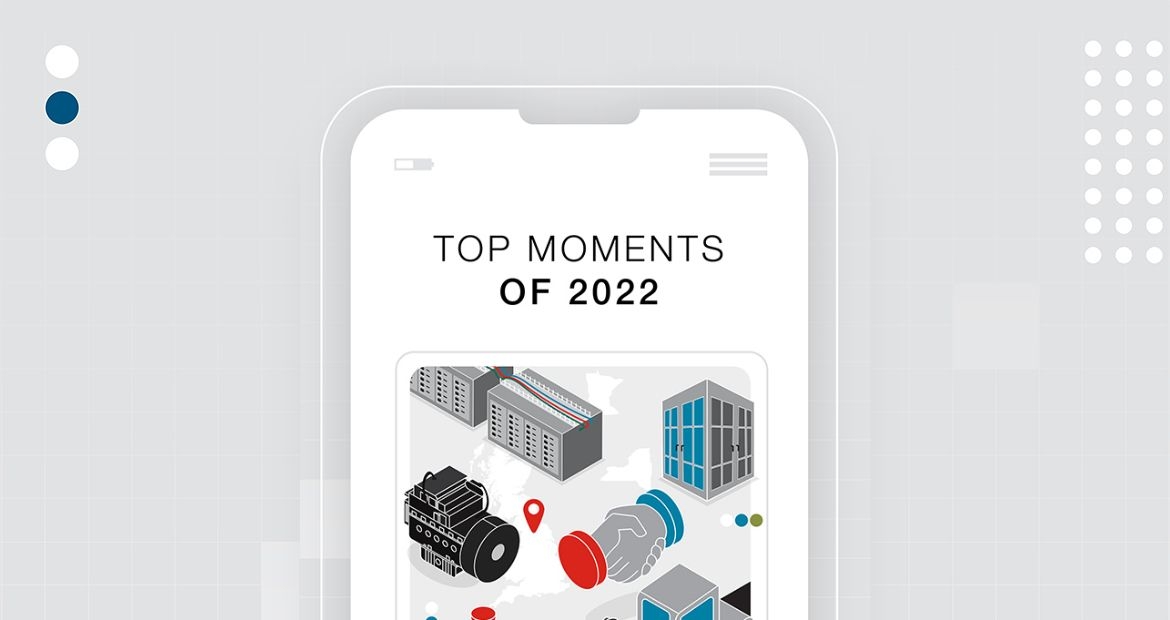 With over a century of innovation under its belt, Cummins Inc. has celebrated countless milestones along its journey, and 2022 was no exception with numerous entries added to the list. As Cummins continues investing in key technologies to advance its path to zero emissions strategy – Destination Zero – to reduce greenhouse gas emissions and lower the air quality impacts of its products on the planet, the company simultaneously optimizes performance for its customers' applications, grows the business and makes positive impacts in communities throughout the world.  
Visions for the future come to fruition 
One such entry on the milestone list is the acquisition of Meritor, an industry leader in drivetrain, mobility, braking, aftermarket and electric powertrain solutions for commercial vehicle and industrial markets. The addition of Meritor's people, products and technology are helping Cummins address one of the most critical technology challenges of our age, developing economically viable zero carbon solutions for commercial and industrial applications.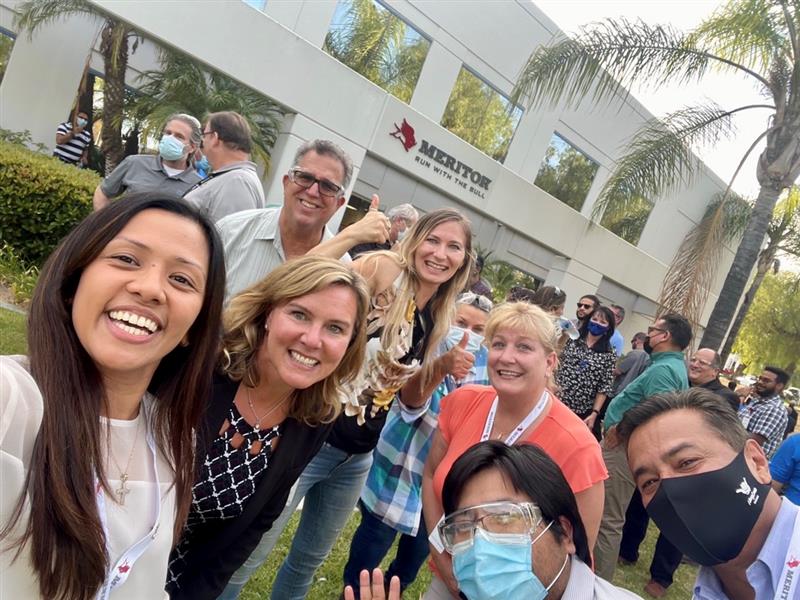 Another key acquisition in 2022 was that of Jacobs Vehicle Systems (JVS), a supplier of engine braking, cylinder deactivation, start and stop and thermal management technologies. Adding JVS to the Cummins portfolio creates growth opportunities in current and future advanced diesel engine platforms, allowing Cummins to continue developing component technologies that deliver market leading performance and emissions. 
Local production put to global action 
It was a landmark year for Cummins' plant in Darlington, United Kingdom, kicking off 2022 with the production of its 1.5 millionth engine. Cummins has been manufacturing in Darlington since 1965, with about 1,500 colleagues currently at the plant. Once the milestone mid-range engine rolled off the line, its long journey began, traveling 5,400 miles across the globe to Korea.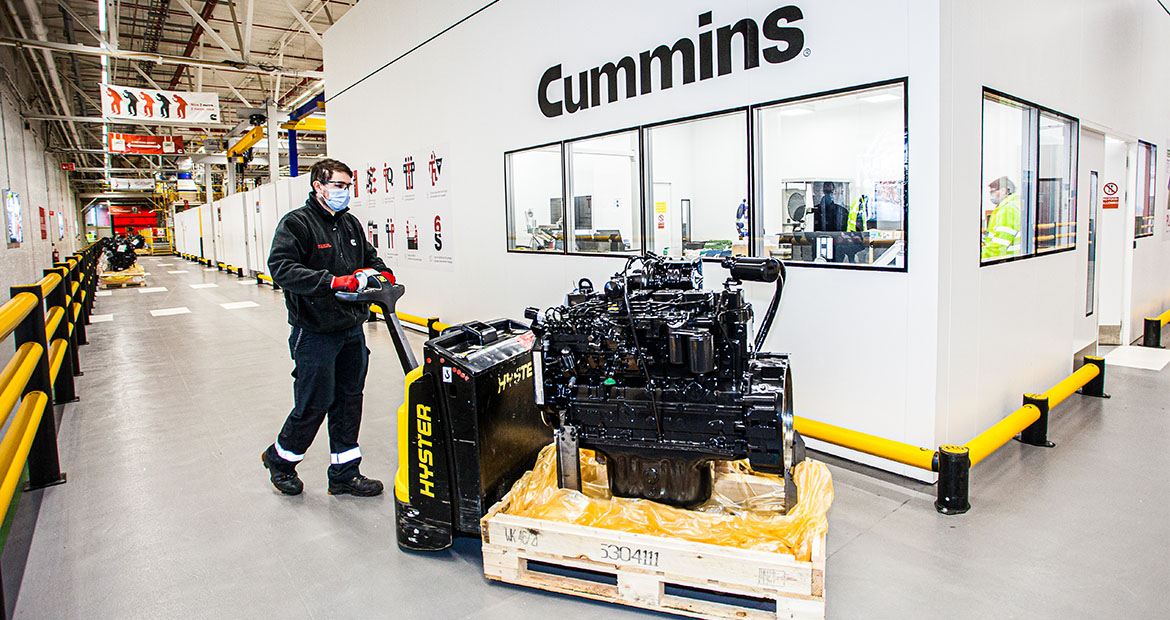 Upon arrival, the engine was installed in a Hyundai excavator and quickly headed off to its customer in Guatemala. A true testament to the global nature of Cummins' business, the Darlington Plant supplies products to customers in over 50 countries.  
Breaking a record while bettering a community 
In June, our colleagues in India partnered with their local dealer and set a Guinness World Record by constructing the longest piece of road, a single-lane of 75+ kilometers (46+ miles), from Murtizpur to Loni, Akola. Completing the feat within record time, 105 hours and 33 minutes, the stretch of highway is part of an important East-West corridor and connects major cities in India. Cummins' Distribution Business Unit engineers provided 24-7 support to the endeavor and the equipment used by Trinity, a dealer of Cummins since 1979, for construction of the road. It was a proud moment for Cummins, the 720 workers and team of independent consultants involved in the vital project. 
Efficiently delivering customer needs 
Always looking for ways to react to market needs and improve the business, Cummins opened its state-of-the-art Power Integration Center (PIC) in Fridley, Minnesota, this August. The facility allows for the configuration, integration, and testing of power system technologies including diesel and natural gas generator sets, photovoltaic (PV) solar panels, battery storage systems, fuel cells, transfer switches, switchgear, and system-level controls.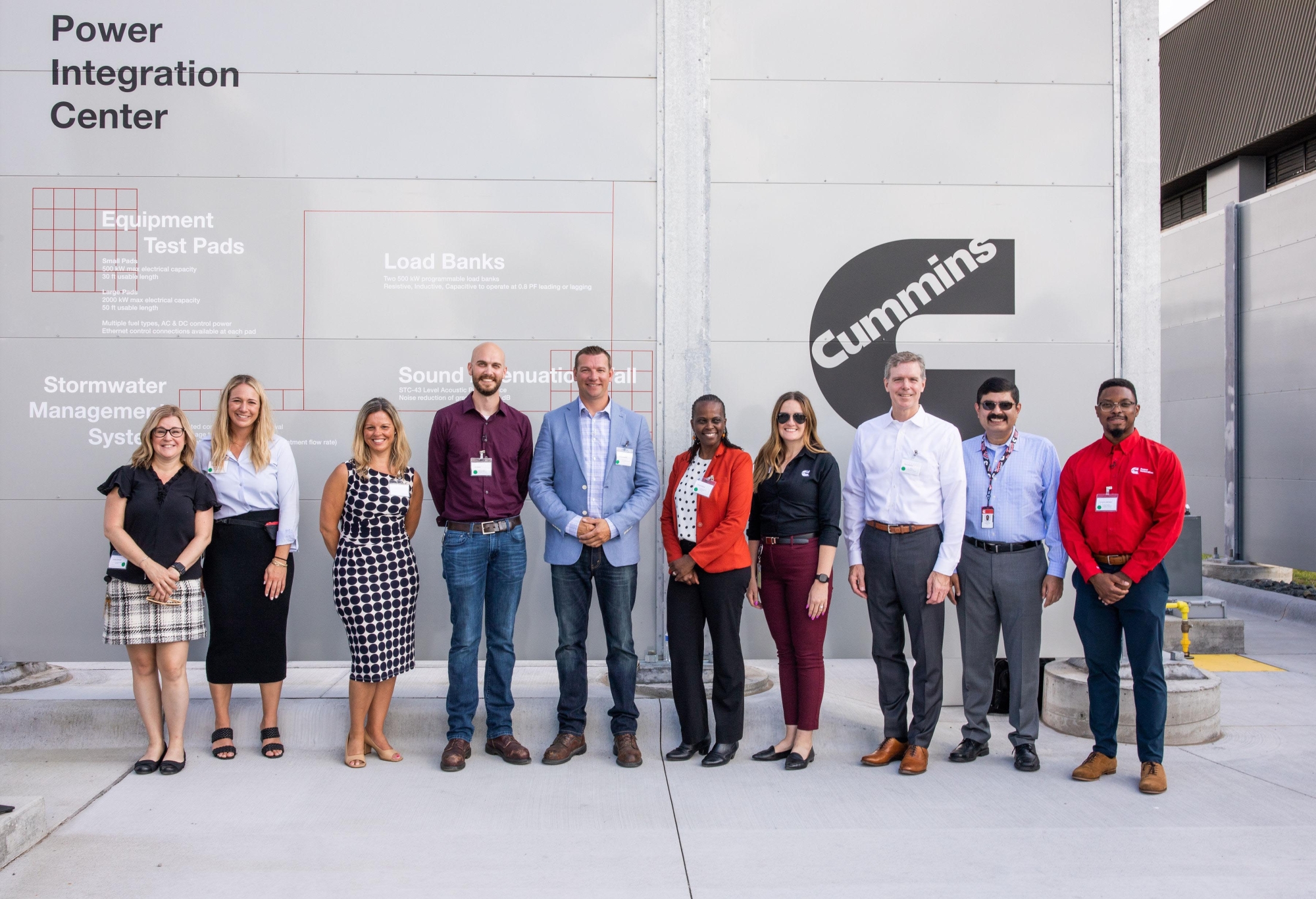 With Cummins' customers placing an even higher value on flexible and well-integrated solutions, this center helps the company bring together and test different ones, discovering more efficient ways to provide sustainable power, allowing for cost savings and improved design. Watch the exciting PIC launch event here! 
Enabling the energy transition 
Cummins announced in December its latest project in support of moving the green hydrogen economy forward. The company will be supplying a 35MW proton exchange membrane (PEM) electrolyzer system to Linde, a global leader in the production, processing, storage and distribution of hydrogen. The project is not only a milestone for Cummins but also for the energy transition in the U.S. The state-of-the-art electrolyzer system is designed for easy on-site installation with the ability to scale up output as needed. This highlights Cummins' commitment to the advancement of the green hydrogen economy and the company's ability to support large-scale renewable hydrogen production with market-leading innovation: another great step forward for Cummins' Destination Zero strategy. 
Powering the future for success 
Delivering record breaking revenues, appointing its first female CEO, advocating for racial equity, making a case for climate action, being named best employer for diversity, and collaborating with numerous businesses and organizations that share a similar vision, the list goes on of the many achievements made by Cummins and its employees during 2022. Watch for more exciting milestones to come in 2023! 
Keep up-to-date with what's happening at Cummins and if you're interested in joining in on the action check out cummins.com/careers to see what opportunities are available!