Celebrating inclusion with Jonathan J.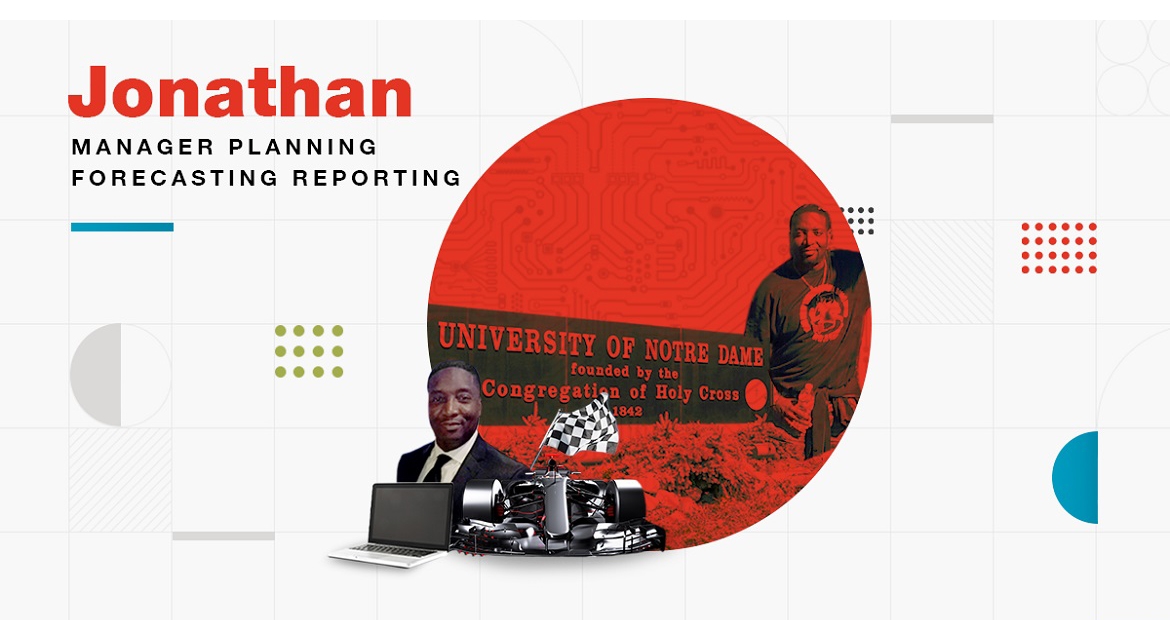 Jonathan was taught option pricing theory - a complex, probabilistic approach to assigning a value to an options contract - by a complete stranger in a bookstore.
"I was in a Barnes & Noble when a man saw me studying and said he had a background in finance," says Jonathan. "The store wanted to kick him out because of the way he looked. I bought him a cup of coffee, and, simultaneously, I learned about option pricing theory and the importance of not judging people by their looks."
Jonathan did not know the man's circumstances, and never saw him again, but appreciated the lessons he gleaned from the encounter - both of them.
We can learn a lot by listening to different points of view," affirms Jonathan.
As Manager of Global Financial Planning, Forecasting and Reporting at Cummins Business Services (CBS), Jonathan is grateful to work for a company that not only listens to varied perspectives but also values them.
Growing up in South Bend, Indiana, Jonathan was into racing go-karts and pretty much anything with an engine. He followed motorcycle racing, INDYCAR™, Formula 1™ and NASCAR®. As an undergrad majoring in Economics at the University of Notre Dame, he would sit in "the fishbowl" - the library- and read Auto Week® magazine, interested in both the economics and engineering behind it all. After Notre Dame, he gained an MBA in Finance from Clark Atlanta University, a Historically Black College and University (HBCU) in Atlanta, Georgia.
Jonathan landed at Cummins three years ago through a National Association of Black Accountants (NABA) conference, where he met several members of Cummins' Financial Leadership Team. The team started a conversation with Jonathan and there was immediate mutual interest. They valued Jonathan's professional experience in the telecommunications, automotive and banking industries. Jonathan also had experience with Meritor™, which was recently acquired by Cummins. Jonathan saw meaning in a company that clearly and boldly valued diverse perspectives and gave the self-proclaimed "gear head" a safe space to express his interest in cars and engines.
"It's like a big-small company," Jonathan says of Cummins. "Differences are celebrated here, and leadership doesn't mind having difficult conversations or creating more opportunities to be inclusive."
When the Black Lives Matter movement heightened in 2020, Jonathan says he got calls from Cummins' leadership asking how he felt or if he wanted to talk about it. "I think they did the same for other [people of color at Cummins]," he says. "I don't think a lot of companies have candid discussions with employees on how you're doing and how you think the company is doing when it comes to racial equality. Here, the interest appears to be genuine. You feel like the company does care about the whole person. There appears to be a concerted effort to be a responsible corporate citizen."