A snapshot of my first 90 days as Cummins' CEO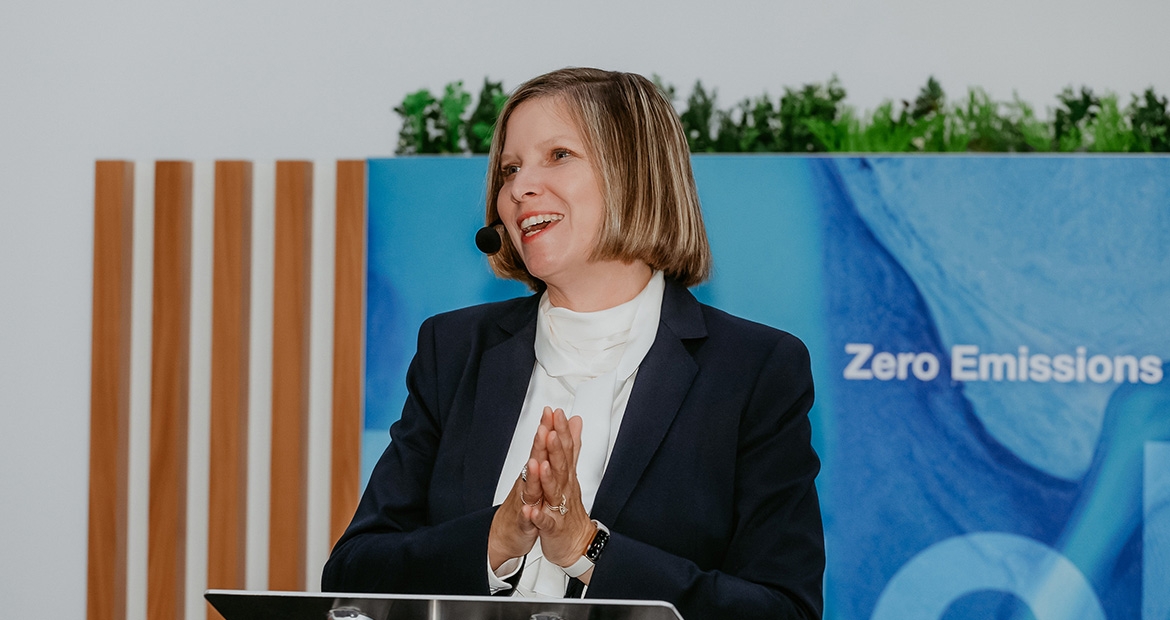 90 days - what a whirlwind and the start of an incredible journey. I recently shared with employees some of my key takeaways from the first three months as Cummins' CEO.
A focus on purpose, people and impact has shaped my career and will influence how I lead. From what I have seen and experienced in just these three months, I am certain that this moment of truth for our planet and society is our moment to shine. We have the opportunity and responsibility to leverage our expertise to develop sustainable solutions that enable our customers' success, positively impact our communities and protect our planet for future generations. And we are doing just that. 
PURPOSE
The work we do individually and collectively matters and has purpose. We power some of the world's most demanding and economically important applications and we play a critical role in the broader transition to a clean economy. 
We have a unique opportunity to do something no one else can do: help our diverse customers succeed as the energy transition happens because of our broad portfolio of power solutions, global service, expertise, and understanding and ability to optimize performance of our customers' applications and lessen our impact on the planet. And we have an opportunity to continue to grow our business as we do that.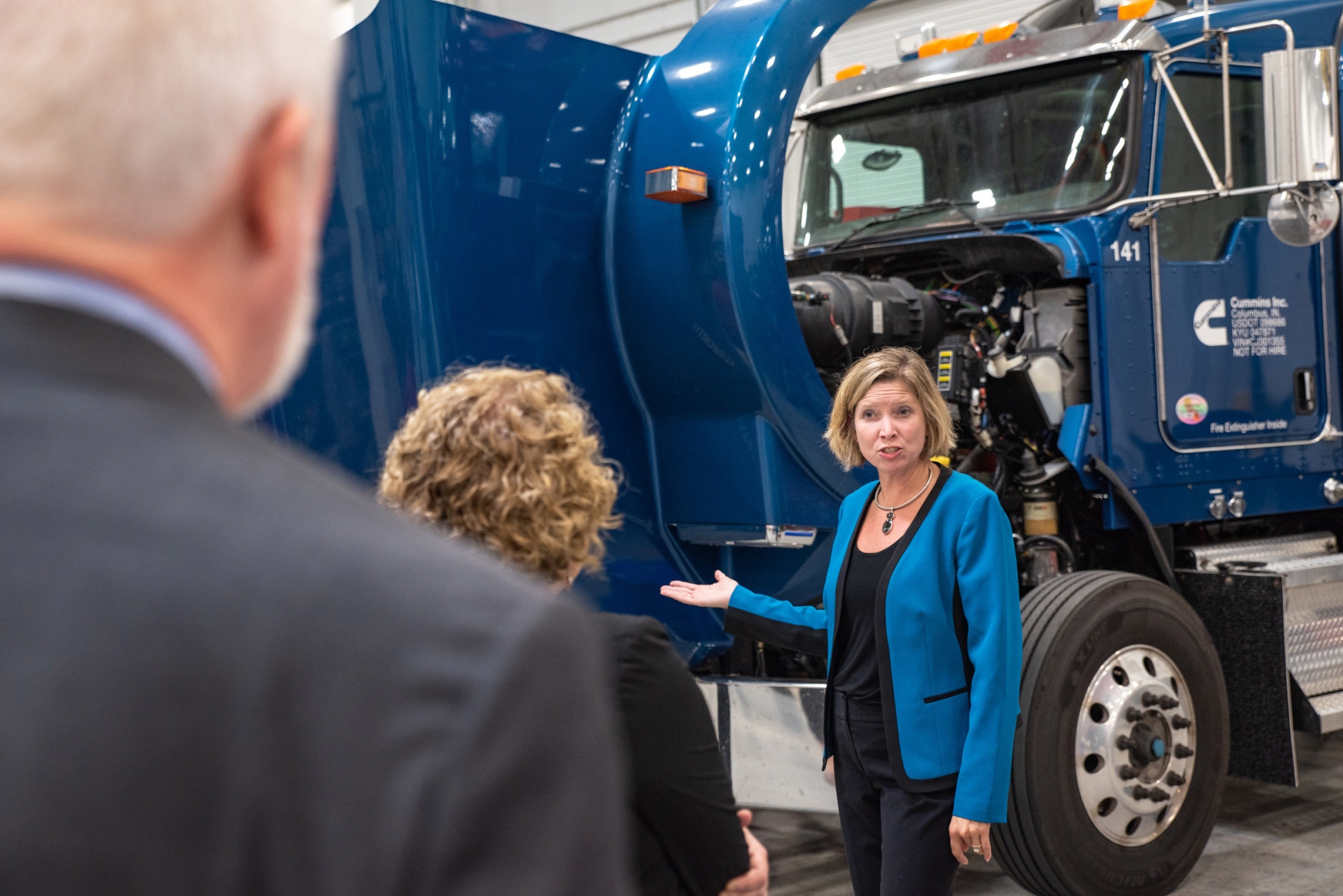 Transitioning our employees and customers to the future is critical for our continued success and matters greatly to me. This is an incredible opportunity and powerful purpose. It's awesome to see this work in action. I had the opportunity to attend the recent IAA trade show in Hanover, Germany. In the remarks I shared at the event and in my conversations with customers, our dual path approach of advancing both engine-based technologies as well as alternative solutions that can reach zero-emissions was well received and recognized - from our fuel agnostic platform, next generation diesel lineup and hydrogen internal combustion engine to our newest battery and fuel cell offerings. 
PEOPLE
Connecting our people to our purpose and creating inclusive environments are key to driving innovation and delivering solutions for our stakeholders. 
During the first few weeks following the announcement, I shared my excitement about our purpose and future by joining several employee town halls, and visited Meritor to welcome them to this great company. Since then, I've met with customers, engaged with community, government and other business leaders, visited our sites and connected with more of you during my travels. At every opportunity, I make sure to reinforce our commitment to keeping people at the center of technology transition and continuing to invest in developing the incredible talent across the company, providing opportunities to grow careers and increase impact. 
To mark International Day of the Girl just a few weeks ago, I was delighted to meet with a group of high school female students who spent the day at our Cummins Engine Plant. I shared my story, encouraged them to continue their interest in STEM and loved the opportunity to interact with girls just a few years younger than my own daughters.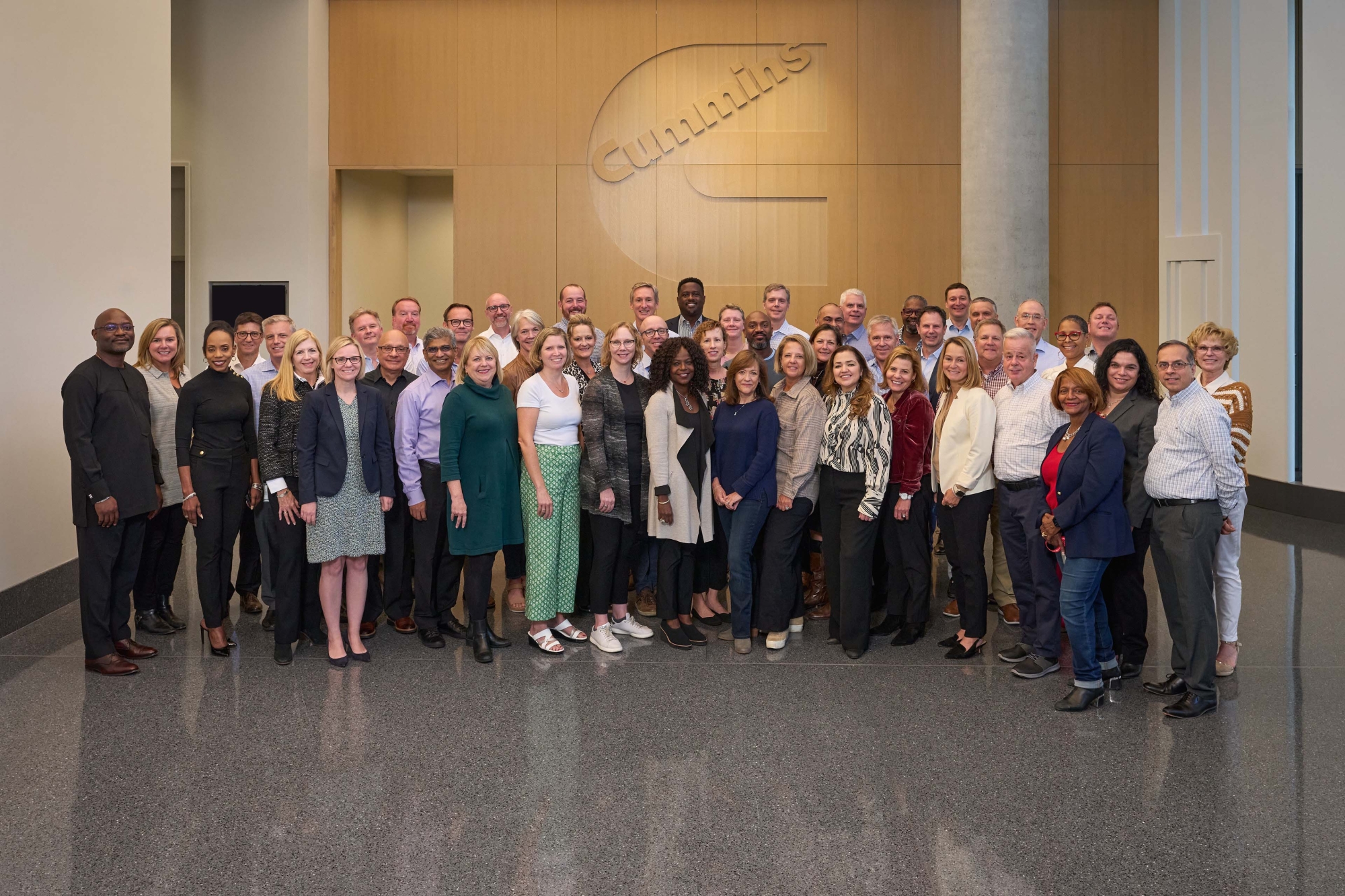 In early October, we held the first in-person leadership meeting in three years. It gave me the opportunity to share my story and vision with our top leaders, and for all of us to reconnect, build relationships and talk about Cummins' future. The there of the meeting: reconnect, renew and recharge, is one I'm carrying with me for the rest of this year. 
IMPACT
As we are working to address climate change across all aspects of Cummins - improving our operations, developing new products and closely working with our customers and suppliers - we are making an impact, growing our business and delivering strong returns.
Our Destination Zero strategy is a growth opportunity for Cummins and our entire business plays a role in that strategy. The estimated impact on the planet of progressing our dual path approach is an additional 1.4 gigatons of cumulative carbon reduction - the equivalent of removing all trucks from the road for three years. 
I spoke at a PLANET 2050 town hall in September about the progress we are making on our goals of using natural resources in the most sustainable way, including constructing solar farms at our sites to offset energy costs and usage, and eliminating steps like no longer painting some of our engines with a clear coating before they leave the plant. 

I am so proud of the innovative thinking, collaboration and commitment to purpose that enable our company to navigate this transition from a position of strength. 
By executing our strategy and demonstrating our values, we can have tremendous impact for all of our stakeholders and society.