Twelve ways to prepare for winter power outages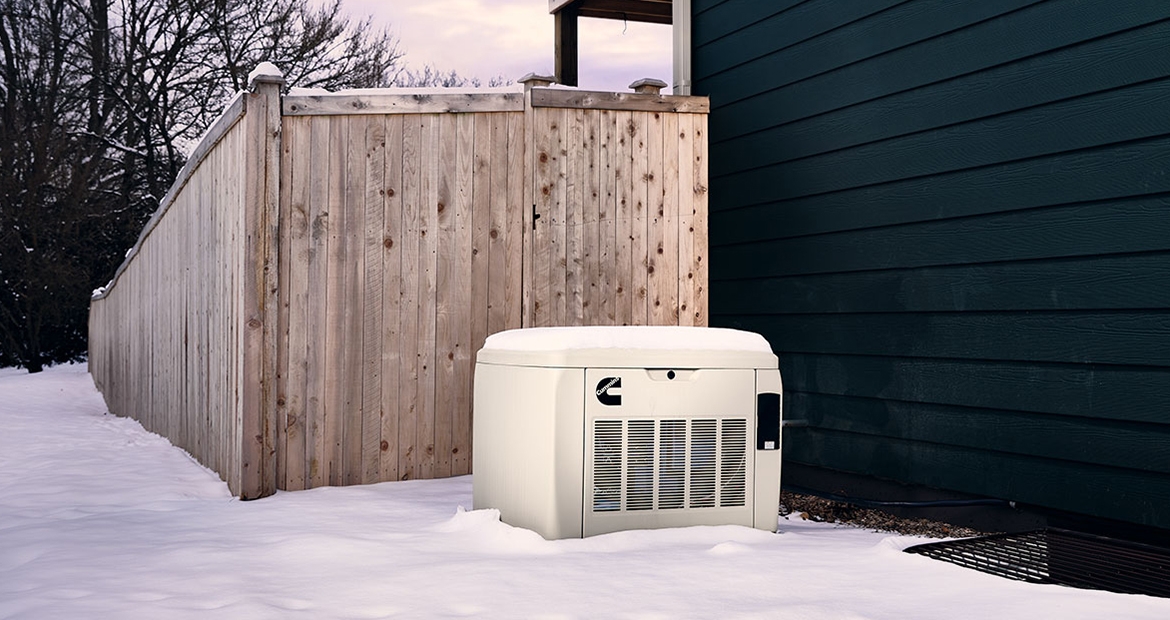 When a freak winter storm struck Texas in February 2021, the state's power grid couldn't handle it. Nearly five million people suddenly found themselves without electricity in freezing temperatures, causing a humanitarian crisis. 
The worst power outage in Texas' history was a wake-up call. Winter power outages can be serious even if you live in a typically warm climate. 
Here are some time tips in case your family ever finds itself without power in the middle of winter:
Add insulation to your attic — In addition to helping keep the cold out and the heat in, the proper amount of insulation can help prevent ice dams from forming on the edges of your roof, which can lead to water damage inside your home.
Stock up on non-perishable food and water — Stow enough food that does not need to be cooked and water for everyone in the family  Make sure you have a manual can opener, too.
Don't use a gas stove or oven for heat — During a power outage your home has less airflow. This increases the risk of carbon monoxide poisoning if you run the stove or oven continuously. Gas stoves are designed for intermittent, short-term use and don't have all the safety features of a gas furnace.
Use a wood-burning fireplace if you have one — Just make sure you have enough seasoned firewood on hand and your chimney regularly cleaned and inspected.
Download our Power Outage Ultimate Checklist — It provides in-depth information about what to do before, during and after an outage. It even shows you what to do for children, pets and family members with medical needs. You can download it here.
Dress in layers — Wear a polypropylene base layer, then add a warm shirt and a sweater or cardigan. Wear synthetic or wool insulated pants instead of jeans or khakis. Cotton fabric is not a good insulator. Make sure you have warm mittens, woolen socks and a knit cap also.
Buy flashlights and extra batteries —Make sure you have enough for every family member. If the temperature gets too cold inside, alkaline batteries won't perform very well. Either keep them close to your body (to keep them warm) until you need to use them or invest in some lithium-ion batteries, which perform better in the cold.
Keep mobile phones charged and gas tanks full — Your phones and your vehicles are your lifelines to the outside world. If you have an EV, make sure it's fully charged.
Protect your pipes — As water freezes, it expands. This can burst the pipes in your home. Add insulation to your exposed pipes. During a power outage, you can also open each faucet to allow a slow drip. This water flow will help keep the water from freezing in the pipes.
Winterproof your home — Seal doors and windows to reduce drafts so you keep as much heat indoors as possible.
Invest in a whole-home standby generator — For the ultimate peace of mind, consider one of the Cummins QuietConnect™ home standby generators. In the event of a power outage, your generator will automatically switch on and keep your home powered. 
Install carbon monoxide detectors with battery backups — Place them in central locations on every floor so if any carbon monoxide gets in the home, you are immediately alerted.
Power outages are always inconvenient. But winter power outages can be downright scary. To see the different ways that Cummins can help keep your family warm and cozy during a winter power outage, visit us at cummins.com/na/generators/home-standby/whole-house-and-portable or find a local dealer at cummins.com/na/generators/home-standby/find-a-dealer.