Cummins-Meritor honing in on zero-emissions strategy in Asia Pacific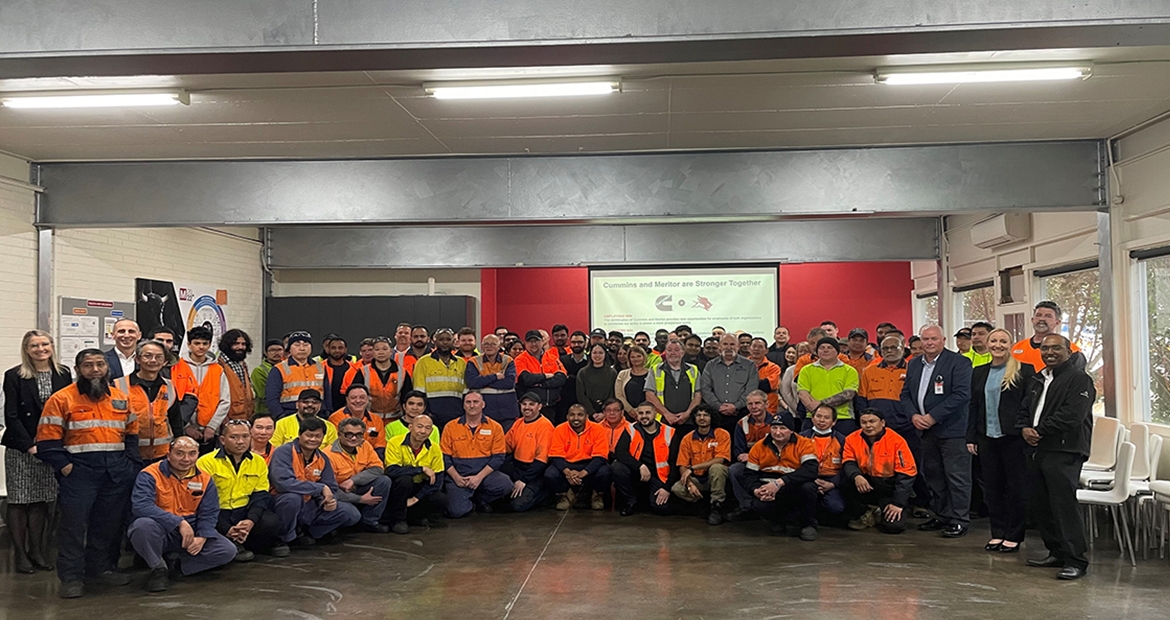 Cummins Inc. has reinvented itself in recent years to become a genuine powertrain company, a move enhanced by the acquisition of leading axle and brake supplier Meritor.
Cummins Asia Pacific leadership team recently met with Meritor employees, including Meritor Australia managing director David Cole, in Melbourne. "We're excited to have you all join the Cummins family," said Peter Jensen-Muir, Executive Managing Director of Cummins Asia Pacific.
"The thing that is really strong in terms of integration of our two companies is the alignment of values. Meritor's core values are integrity, excellence, teamwork and respect while Cummins' values include diversity and inclusion and caring. These values are very similar in that they are aligned with respect." 
Jensen-Muir remarked that another key benefit of the Cummins-Meritor integration, especially due to the ensuing business growth, would be career opportunities across the various business units. "There will be lots of opportunities for our employees across Asia Pacific to build strong and rewarding career paths in the years to come," he added.
Destination Zero, Cummins' strategy to achieve net-zero emissions by 2050, key discussion point
For Cummins, the acquisition of Meritor will enable the accelerated development of electrified powertrain solutions. "Together, we're in a really strong position to help our on-highway and off-highway customers navigate decarbonisation into the future," said Jensen-Muir.
Meritor's advanced ePowertrain, in particular, is seen as a vital integration point within hybrid and electric drivetrains and is critical to delivering market-leading solutions to customers. 
Cummins Asia Pacific Director and General Manager of On-Highway, Mike Fowler, said Cummins-Meritor had a "moral obligation to address global warming". 
"Between now and 2050, by improving the products we sell today and advancing the internal combustion engine and drivetrain, we can continue emissions abatement at a much faster rate than waiting for that light-switch event – the commercialisation of zero emissions technology," he said.
Fowler pointed out that widespread customer adoption of new technologies could only be achieved through scale. "One of the benefits of the Cummins-Meritor integration is that we will be able to achieve far greater scale which will help us commercialise zero emissions technology faster."
Cummins will continue to significantly invest in current combustion technology to ensure any new products had better fuel economy than the products customers had bought previously.
Looking to future decades, Fowler said 2030-2040 would see a lot of competing technologies, but it was Cummins prediction that the internal combustion engine – whether it be fueled by advanced diesel, hydrogen or natural gas – would likely reach peak volume near the end of that decade.