5 businesses that can benefit from selling Cummins generators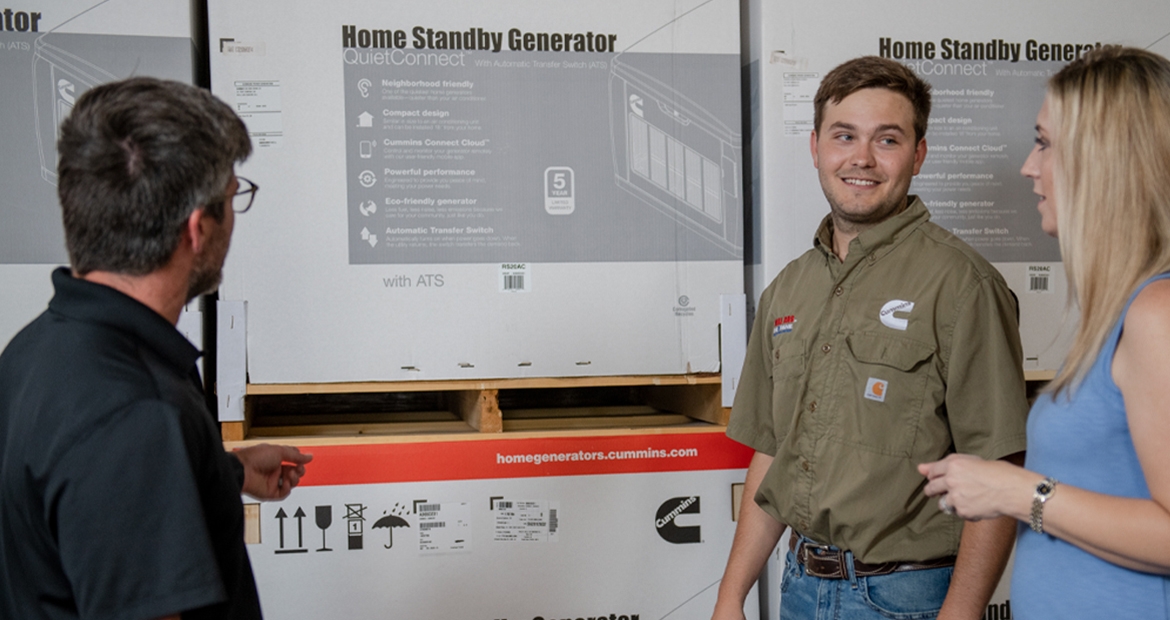 Ninety percent of American business are small- and medium-size. They are the true engines of our economy, employing millions of workers. With many of them looking for new ways to expand their services, generate income and grow their businesses, Cummins home standby and portable generators could be a new source of revenue. 
A Silver Lining in Dark Clouds
According to the Associated Press, power outages from severe weather have doubled over the past two decades, straining our country's aging power grid. This has increased the frequency and duration of power outages. These frequent outages create a need for reliable backup power for households and other businesses. And for enterprising small- and medium-size businesses, satisfying this need with Cummins generators is a huge opportunity.   
Which businesses could benefit the most from becoming Cummins authorized dealers? Here are our top five:
1. General Contractors — When natural disasters such as ice storms, hurricanes, high winds, forest fires or earthquakes hit, lost power isn't the only challenge customers face. There is often physical damage to property that must be repaired. When they are helping customers to rebuild, general contractors have an opportunity to estimate home or business's energy needs and suggest adding a Cummins QuietConnect™ Home Standby Generator. If the customer agrees, the general contractor not only profits from the sale of the generator, but also the labor to install it.
2. Electricians — A good electrician is a trusted source of information. Not only are they experts with the flow of electrons, they often know their customer's specific electrical setups. After a prolonged power outage, many are often asked "Is there anything you can do to keep my electricity on the next time the power goes out?" Electricians who sell and install Cummins QuietConnect Home Standby Generators can say, "Yes, yes there is." Installing home standby generators can be another valuable service that electricians provide.
3. Heating & Cooling Contractors — During a power outage, one of the most critical systems knocked offline for home and business owners is their central heating and cooling system. Going without heat or cool air for a long period of time is not only uncomfortable, it can be dangerous if the temperatures are extreme outside. So, naturally, once power is restored, finding a way to keep the HVAC system on during the next power outage becomes top-of-mind. Since heating and cooling contractors are experts at installing large systems in homes and businesses, adding Cummins QuietConnect standby generators to homes and businesses is a natural way to add another profit center to their businesses.
4. Online Retailers — Up until now, we've been discussing standby generators. For businesses that don't specialize in installing generators permanently into place, Cummins portable generators can be a moneymaker.  While portable generators can be used during power outages, they are better suited to smaller tasks due to their portability. This makes them ideal for camping, tailgating, construction worksites and more. With Cummins' rugged and reliable reputation, our portable generators are ideal for retailers focused on these market segments.
5. Solar Panel Installers — Most home solar panels are connected directly to the power grid. So, when the power goes out, the solar panels stop providing power. For a backup source of electricity, solar panel installers can either install a solar battery backup, which gets charged by the solar panels, or a home standby generator. Typically, solar battery backups can only power a home for a few hours, so if an area is prone to weather-related outages, a home standby generator such as the Cummins QuietConnect is the better choice.
The Time is Now
With more people than ever looking for backup power generation, now's a great time to expand your company's offerings by becoming a Cummins authorized dealer. To learn more visit, cummins.com/partners/dealers.