Cummins and Grammer Industries recognize National Truck Driver Appreciation Week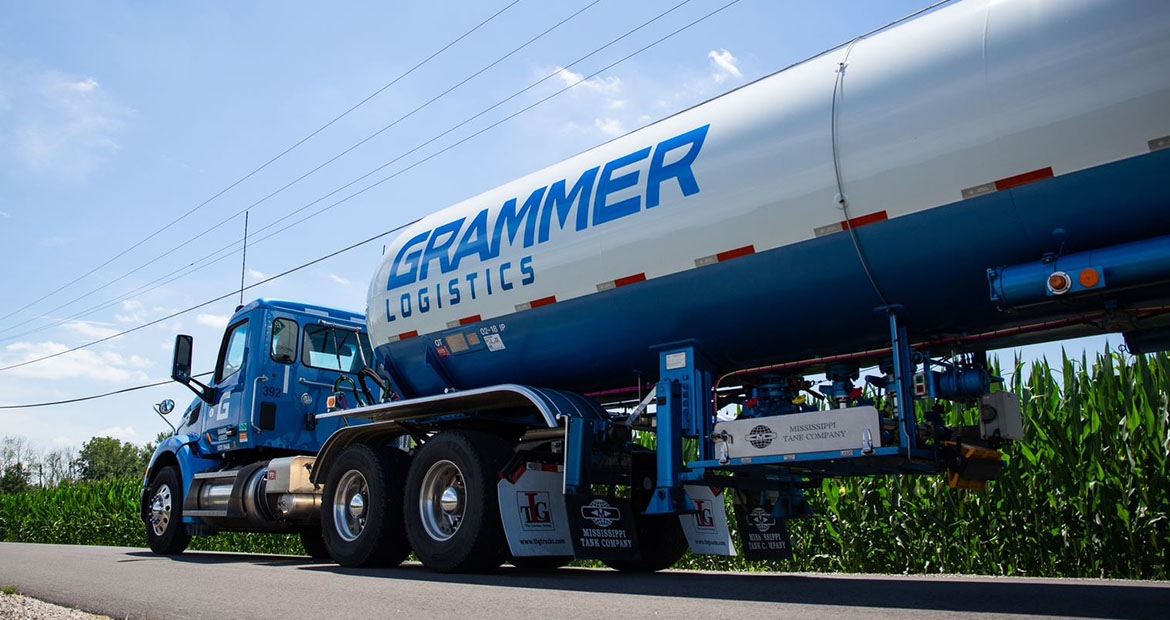 The following article was authored by Amy R. Boerger, Cummins Vice President, Sales, Engine Segment and Shorty Whittington, Founder, Grammer Industries; Former Chairman of the American Trucking Association (ATA) and Executive Committee of the Board of Indiana Motor Truck Association (IMTA).
---
Sept. 11 – 17 is designated as National Truck Driver Appreciation Week. The trucking industry and its workers are critical to the U.S. economy. Nearly 8 million people are employed in trucking-related careers, including 3.6 million professional drivers. Most goods consumed in the U.S. are put on a truck at some point. In fact, the trucking industry hauled 70% of all freight transported in the United States in 2020, equating to 11.84 billion tons. 80% of communities – cities and towns large and small, across the United States receive all their goods from trucks. 
Before, during, and after the COVID-19 pandemic, professional truck drivers take on a heroic role by delivering the essential goods to our country. The sacrifices that professional drivers continue to make to help carry the nation through the pandemic must never be understated. 
On behalf of Cummins Inc., the global leader in power technology solutions, and Grammer Industries, a leading fleet and innovator in the trucking industry; we want to thank each truck driver for their commitment to one of the most demanding and important careers to our U.S. economy. Make sure you are appreciating their contributions as you walk through the grocery store, sit at your local restaurant or use supplies at your workplace. Nearly all these items you are accessing were transported there in a truck. We depend on truck drivers every day.
We are joining companies like ours to make every effort to appreciate and recognize truck drivers each day, not just this week. We are doing this by continuing to make technological and safety advancements, creating better work environments (including work-life balance), and providing drivers with the tools to help them perform their jobs more safely, effectively, efficiently, comfortably, and successfully. 
We need more drivers to help businesses like ours succeed and move the economy forward.  According to the American Trucking Association (ATA), there is a shortage of more than 80,000 drivers, and that number is expected to reach 175,000 by 2024, and 1.1 million new drivers will need to be hired in the next decade to keep up with the current industry demand. Cummins recognizes the importance of this issue, which is why we have been working with the ATA and other groups to address the driver shortage. For the U.S., a truck driver shortage could negatively impact consumers from higher costs associated with product delivery, to longer delays in receiving products to your home, local grocery or pharmacy.
We can all help by highlighting the innovations in today's trucks and in the truck driving profession. From the engine and transmission, to the seats and sleepers, today's trucks are state-of-the-art vehicles meeting stringent emissions and fuel economy standards, while still providing an enjoyable experience for drivers. We continue to move to automated transmissions in heavy-duty trucks, delivering improved fuel efficiency, performance and uptime. 
We also are focused on comfort and safety for our drivers, with technologies in production like adaptive cruise control, lane departure technologies, forward and backward facing cameras, and additional improvements to make it easier for the drivers to do their work each day. We are also working to expand the ability for drivers to identify open parking spots to ensure they can plan and execute their hours of service. For example, on highways like Interstate 65, you will see signs that show available parking spots within the next 30-60 miles. We are committed to developing and implementing new technologies to improve the ability of our truck drivers to work and stay safe and comfortable while doing so. 
On behalf of Cummins and Grammer Industries, we want to say thanks to all drivers for the work they do each day, and their immeasurable contributions to our lives and the economy. They are our daily heroes who keep America moving forward. Truck drivers enable us to have access to the everyday items each of us rely on and their contributions should not be overlooked but recognized and praised publicly.