Diesel is not dead; it's part of the path forward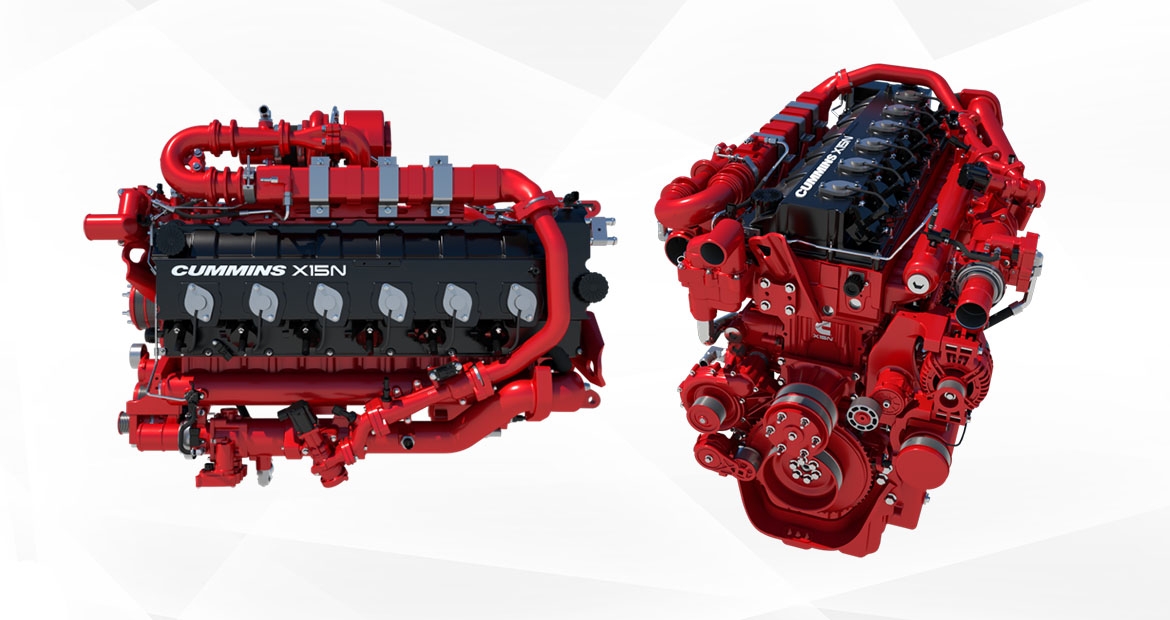 With all the talk about the realities of climate change and a decarbonised future, you could be forgiven for thinking the end is near for the heavy-duty diesel engine.
So, is diesel dead?
"Diesel's not dead," says an emphatic Mike Fowler, director and general manager of on-highway business for Cummins Asia Pacific. "In fact, Cummins is spending more today on diesel engine R&D than at any other time in its 100-year history."
Discussing the massive investment Cummins is making in new powertrain technologies to reach its net-zero carbon commitment by 2050, Fowler is quick to point out that Cummins' internal combustion engines will continue to provide increasingly cleaner, more cost-effective power to customers, potentially serving as an important bridge to carbon-free technologies.
"Heavy-duty trucking today requires the power density and operational range that only diesel internal combustion can provide," he says. 
"This is particularly relevant in Australia with its challenging operating environment. In fact, Australia could well be the last market in the world to move away from diesel in the heavy-duty trucking segment.
"The reality is that over the last 20 years or so, Australia has probably taken more carbon out of its freight task than any other country on a tonne-kilometre basis of freight moved. While most of the improvement has come from a move toward higher productivity vehicles, the fuel efficiency improvements in heavy-duty powertrains have also been significant." 
Cummins' strategies for a zero-emissions future are laid out in a technical and policy roadmap, Destination Zero, which also outlines interim goals to be accomplished by 2030, one of which is to reduce greenhouse gas emissions (CO2) from newly-sold products by 25%.
Fowler points out that upcoming diesel technology will focus on improved fuel efficiency to reduce carbon emissions and that a new big bore Cummins truck engine in the pipeline will provide fuel savings of more than 10% compared with the current industry-leading X15 Euro 6 engine.
"As well as the fuel efficiency gains, the new platform will feature higher power and torque – higher than the current top-rated X15 – and up to 200 kg in weight reduction," he reveals. "When you look at Australia's high gross weights and PBS combinations, big bore ICE has a long road ahead whether that be clean diesel, lower carbon liquid fuels, natural gas or even hydrogen."
Cummins' development work on the internal combustion engine (ICE) is focused on more than just diesel.
The company recently announced a 15-litre hydrogen-fuelled ICE to advance zero-carbon technology. While development is in the early days, the hydrogen engine achieves zero carbon emissions.
Importantly, the hydrogen ICE is seen as a low cost zero-carbon solution for high load factor, high utilisation applications where battery-electric and fuel cell solutions can't meet operational requirements and aren't yet economically viable.
An entirely new 500 hp natural gas engine, using the same base 15-litre platform as the hydrogen ICE, has also been announced by Cummins for the heavy-duty truck market. Again, it is part of Cummins' broad-based strategy to reduce CO2 emissions with an expanded line-up of new fuel agnostic platforms.
Fowler points out that Cummins' recent acquisition of Jacobs Vehicle Systems – maker of the Jake Brake which Cummins' founder, Clessie Cummins, invented more than 60 years ago – adds other critical technologies, cylinder deactivation and advanced thermal management, to the company's armory.
Cylinder deactivation technology shuts down engine cylinders at highway cruising speeds or very low engine loads to improve fuel economy while still keeping exhaust aftertreatment systems hot and operating at optimal temperatures to limit criteria emissions such as NOx and PM.
"Cummins has reinvented itself in recent years to become a genuine powertrain company," Fowler points out, referring to the company's acquisition of leading axle and brake supplier Meritor and also its established joint venture with Eaton under the banner Eaton Cummins Automated Transmission Technologies.
The Meritor acquisition is a stunning multi-billion-dollar move that will position Cummins as one of the few companies able to provide integrated powertrain solutions across both internal combustion and electric power applications. Meritor's eAxle, in particular, is seen as a critical integration point within hybrid and electric drivetrains.
Strategic partnerships have also established Cummins as a force in the diesel-powered medium-duty truck segment going forward. Isuzu, Hino and Daimler have all announced plans to use Cummins diesel engines in their medium trucks while Cummins is also working with Isuzu to develop a battery electric powertrain. 
Cummins' strategy outlined in Destination Zero is to go further, faster to reduce the greenhouse gas and air quality impacts of its products and reach net-zero emissions by 2050 in a way that is best for customers and stakeholders.
The company is committed to investing in an energy diverse future where a broad portfolio of power options will be offered – a future that includes clean diesel and hydrogen internal combustion, natural gas, alternative fuels, hybrid, battery electric and fuel cell electric.