Cummins ICE technologies to power customer success on path to zero emissions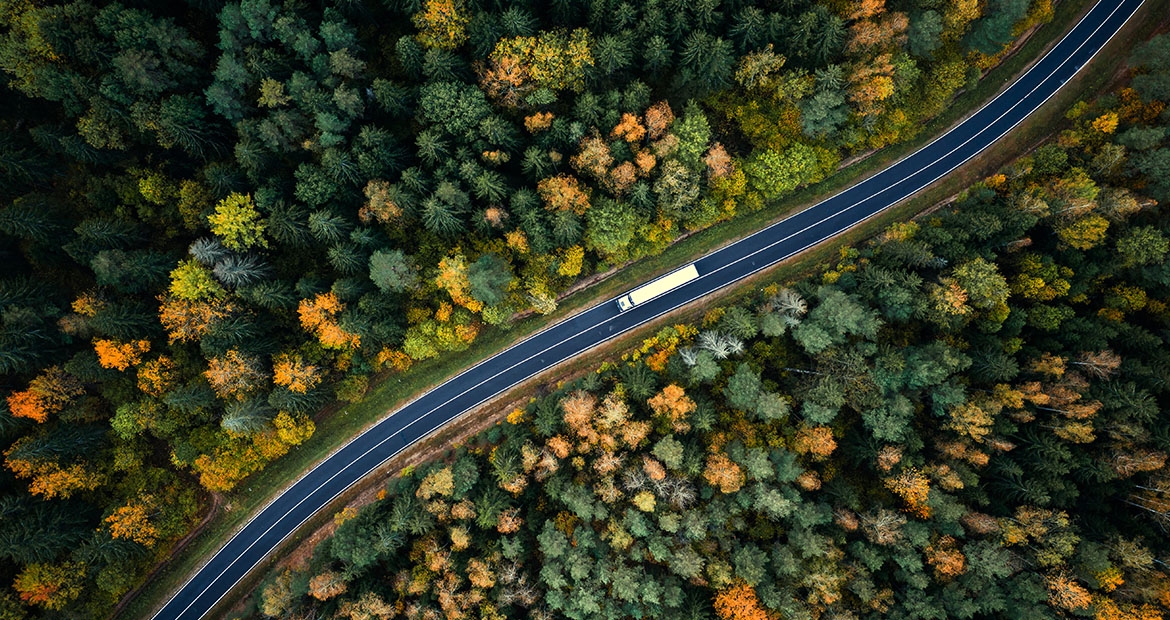 This is the first of a series of articles on powertrain technologies Cummins is looking to introduce on the path to zero emissions by 2050.
---
Internal combustion engine (ICE) technologies are an important transitory step for the trucking industry as Cummins pursues net-zero carbon by 2050 under its Destination Zero strategy, which is to go further, faster to reduce the greenhouse gas (GHG) and air quality impacts of its products. 
Cummins' ICE technologies focus on advanced diesel, gas and hydrogen, which will provide clean, cost-effective power to customers in the years ahead and help Cummins achieve an interim goal of lowering emissions from newly sold products by 25% by 2030.
"Many Australian and New Zealand trucking businesses – owner-operators, small, medium and even large fleets – who are vital to both countries' road transport efficiency into the future, will only remain in business with affordable technologies to reduce their carbon footprint," says Mike Fowler, director and general manager of on-highway business for Cummins Asia Pacific.
He says getting to zero emissions in the heavy-duty trucking industry will not be a "light switch event" and that the pathway to the target will require some transition through lower carbon solutions while the economic, operational and infrastructure challenges of zero emission vehicles are solved.
Importantly, the industry needs multiple solutions to meet the needs of all on and off-highway customers with their variety of duty cycles and operating environments. The pace of transition will not only be driven by customer requirements but also infrastructure investment and regulatory advancements.
"There are still significant efficiency gains Cummins can achieve with diesel internal combustion technology to further reduce greenhouse gas (CO2) emissions and atmospheric pollutants," Fowler points out.
"Heavy-duty trucking today requires the power density and operational range that only diesel internal combustion can provide," he adds. "This is particularly relevant in Australia with its challenging operating environment."
A new big bore Cummins diesel engine in the pipeline will further reduce carbon emissions with fuel savings of more than 10% compared with Cummins' current X15 Euro 6 engine.
Cummins Inc. president and CEO, Jennifer Rumsey, emphasized recently that an important step in getting to net-zero was about making existing technologies more efficient.
"We can make a big difference by improving the efficiency of diesel engines in the next decade. Those products will be out there for many years beyond that. We shouldn't just focus on zero only, we need a combination of advancing zero and improving engine-based products that we have today."
Cummins recently announced the development of natural gas and hydrogen internal combustion engines – designated X15N and X15H – which were showcased at the Advanced Clean Transportation (ACT) Expo, North America's largest advanced transportation technology and clean fleet event, where they attracted a lot of attention.
Debuting a clean hydrogen-burning engine is one thing. Having the fuel infrastructure in place to support it is another. The good news in Australia is that Queensland, New South Wales and Victorian state governments recently announcing collaboration on a renewable 'green' hydrogen refuelling network for heavy trucks on the nation's most critical roads and highways, starting with the Hume Highway, Pacific Highway and Newell Highway.
NSW aims to have 10,000 heavy vehicles powered by green hydrogen by 2030.
Both the X15H and X15N are based on an entirely new 15-litre design which offers a weight saving of around 200 kg over the current X15 diesel engine. 
They also highlight Cummins' new 'fuel-agnostic' engine platform – an industry first – which offers different versions of the same base engine. The bottom-end of the engines looks the same, while unique cylinder heads are designed to accommodate a different low or zero carbon fuel.  Each engine within the platform can run on one specific fuel using familiar internal combustion engine technology.
Hydrogen is an energy dense, carbon-free fuel and offers benefits in terms of range, payloads and fast refuelling times. The hydrogen engine itself is not completely CO2-free in that small amounts of oil in the crankcase still make their way to the combustion chamber where they're burned, emitting a small amount of carbon through the tailpipe. NOX levels drop substantially in hydrogen combustion versus conventional diesel, by at least 75% from today's most stringent standards.
The hydrogen engine offers performance comparable to a diesel and is virtually a drop-in replacement for a traditional engine, the major modification to a truck's architecture being the addition of a hydrogen fuel system.
The natural gas X15N is scheduled for release in 2024 and will be offered with peak ratings of 500 hp and 1850 lb ft of torque. The engine can achieve carbon negativity when fuelled with renewable natural gas – or biogas – using methane collected from organic waste as the primary fuel source.
Premier US fleet Werner Enterprises, which is focused on reducing its carbon footprint, will begin validation and integration of the X15H and X15N in its trucks in the second half of 2022.