New sustainability report has much to say – on almost everything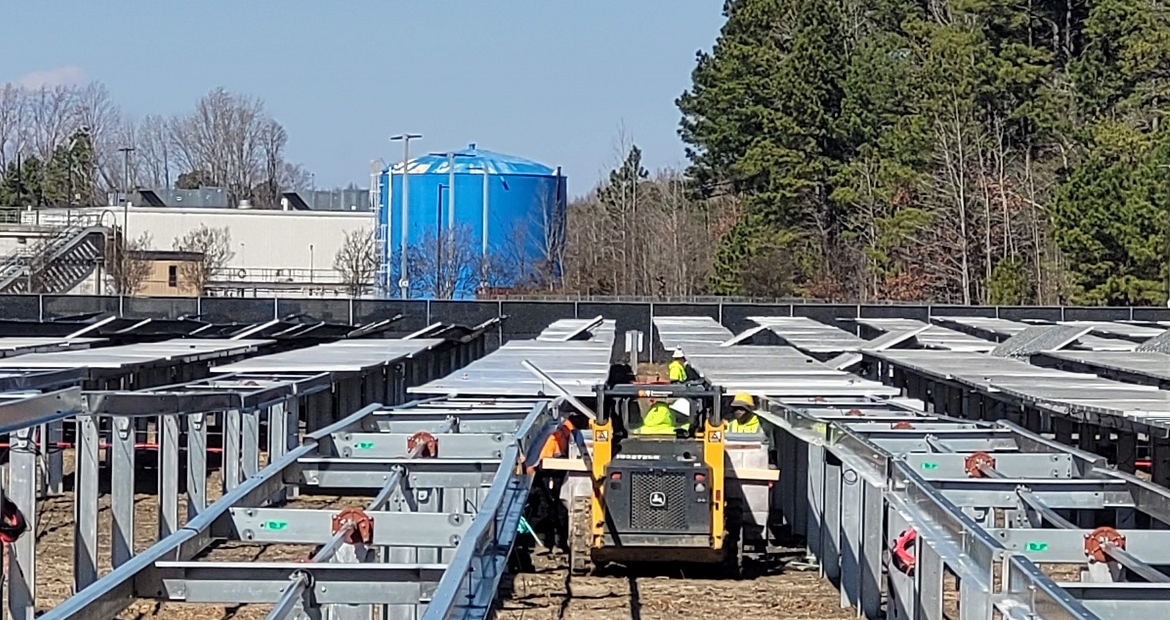 Cummins Inc.'s 19th annual Sustainability Progress Report reflects the full gamut of ESG today, and how much sustainability reporting has changed in 20 years.
The company's new report has much to say on reducing carbon, addressing racial and gender equity, and responding to a variety of other challenges, ranging from cybersecurity threats to the demands on supply chains in a pandemic.
By comparison, Cummins' first report in 2003 mentioned "economic climate" four times and "climate change" just once. "Race" and "gender" were specifically singled out only in a quote from longtime company leader J. Irwin Miller some two decades earlier. "Supply chain" received a single mention and "cybersecurity" was not discussed at all.
Today, investors, interest groups, prospective employees and others want to see more information from companies than ever before. Cummins' 2021 Sustainability Progress Report is up to the challenge.
The company's new report includes Cummins' first update on progress toward the 2030 goals in PLANET 2050, the company's environmental sustainability strategy. The report has updates on Cummins Powers Women and CARE: Cummins Advocating for Racial Equity.
A special section explores the innovative steps Cummins' Supply Chain organization has been taking to overcome industry-wide challenges with transportation and parts availability.
And there is much, much more. Here are just a few highlights: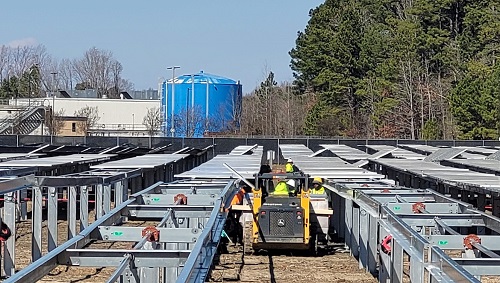 ENVIRONMENT FOCUSED
Cummins saw some good initial progress in 2021 on its goal to reduce greenhouse gas (GHG) emissions from facilities and operations by 50%; its goal to partner with customers to reduce Scope 3 GHG emissions from products in use by 55 million metric tons; and its goal to cut emissions of Volatile Organic Compounds from paint and coating operations by 50%.
The company is also off to a good start on its goal to reduce absolute water consumption in facilities and operations by 30%, and, with the establishment of Cummins Water Works, the company's goal to produce net water benefits that exceed Cummins' annual water use in all company regions.
In addition, Cummins achieved two foundational steps toward its goal of creating circular lifecycle plans for every part and made some headway on the company's goal to generate 25% less waste in facilities and operations as a percent of revenue.
Cummins also now has a framework for reporting on its goal to reduce Scope 3 absolute lifetime GHG emissions from newly sold products by 25%, which include all of the indirect emissions that occur in a company's value chain. Measuring goal performance requires a lot of assumptions and carbon modeling to calculate.
Finally, the pandemic really disrupted a lot of Cummins' work on reusing or responsibly recycling 100% of packaging plastics and eliminating single-use plastics in company facilities. But it is relatively early in the goal cycle.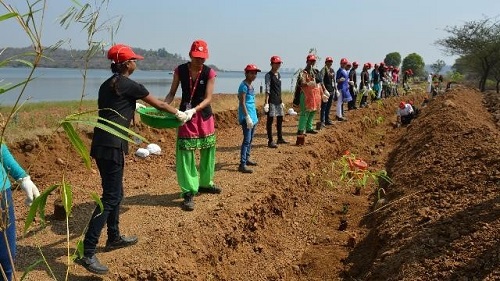 SOCIALLY CONSCIOUS
2021 was a good year for the company's social initiatives, as well. Participation in Cummins' Every Employee Every Community program, which pre-pandemic was regularly around 80%, rebounded from 35% in 2020, when COVID-19 deeply impacted volunteerism, to 56% in 2021. The company also achieved a new record in giving, $35.7 million, a more than 60% increase from 2020.
Cummins also launched Cummins Water Works to address the world's water crisis, adding to its other strategic community initiatives: Cummins Powers Women; Cummins TEC: Technical Education for Communities; and, in the U.S., Cummins Advocating for Racial Equity.
Women in the Cummins' workforce increased in 2021 and gender diversity increased on the company's top executive committees. Cummins reported the racial/ethnic diversity of its U.S. workforce for a second year and posted its first Human Capital Management report. Cummins' work with diverse suppliers also increased. The company's initiative to make COVID-19 vaccines available helped to deliver about 45,000 shots around the world.
GOVERNANCE/ECONOMIC
The company's governance and economic initiatives also experienced impressive results in 2021, again despite the continued impact of the pandemic. Highlights ranged from the scenario-based training developed by the Ethics and Compliance function for 2,000 supervisors to help them create and maintain an ethical culture, to the thousands of emails regularly sent out by Cummins Global Cybersecurity to test whether employees could detect phishing.
The company's Government Relations function not only supported Cummins' efforts to encourage tough, clear and enforceable regulations but also company initiatives behind voting rights, racial equity, climate action and Cummins' pandemic response.
On economic matters, the company received a record number of global patents in 2021 and invested a record amount in research, development and engineering expenses as Cummins' commitment to decarbonization drove key innovation efforts.
Meanwhile, Cummins' Supply Chain organization addressed parts shortages and transportation challenges through creative steps such as arranging for special transportation for some critical parts to avoid ports experiencing delays. At the same time, the organization modernized plants using augmented reality and adding collaborative robots to improve safety and efficiency.
Each of these highlighted areas represent a small part of the 2021 Sustainability Progress Report. To find the full report, go to the company's ESG website section or the Sustainability Document Archive. At Cummins, the company knows delivering ESG excellence is the natural extension of Cummins' mission of making people's lives better by powering a more prosperous world.