Art canoe installed at Cummins' Indianapolis office promotes awareness about limited Indiana water resources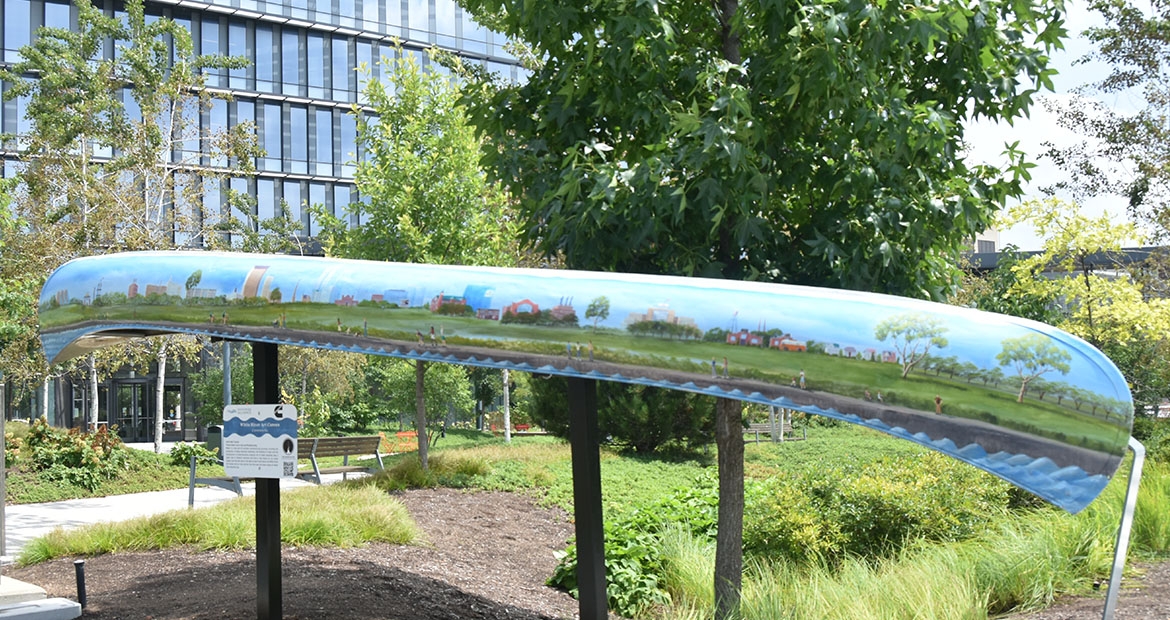 Last week, a canoe was installed along the Cultural Trail at Cummins Indianapolis Distribution Headquarters (DBUHQ) in Indianapolis, Ind. This decorative canoe is one of several across Indianapolis. 
This was the latest development in Cummins' involvement with the White River Alliance's efforts to place art installations around the Upper White River Watershed to promote awareness and conversations about the important and limited water resources of Central Indiana. The unveiling of the canoes also supports the White River Alliance's release of "The Collective Tap", a podcast about water and the many ways we interact with this critical resource every day.
The canoe installed at Cummins DBUHQ was painted by Walt Thacker. The theme for the painting is "Water Use in Jobs and Manufacturing".
The plaque description reads: "Water is a vital part of countless manufacturing processes, including the production of heavy industrial machinery, the building of roads, and the development of pharmaceutical products. All of these industries play a major role in Indiana's economy and have a big impact on our water supply."
Organizing and leading community action projects throughout the Upper White River, the White River Alliance has assembled teams of stakeholders from all industries/backgrounds to collaborate on the best way to protect the water (including the land around the water) and spread awareness of critical water issues. They are an active partner with both Cummins and The Nature Conservancy in support of the recent $3M Mississippi River Basin Grant announced earlier this year.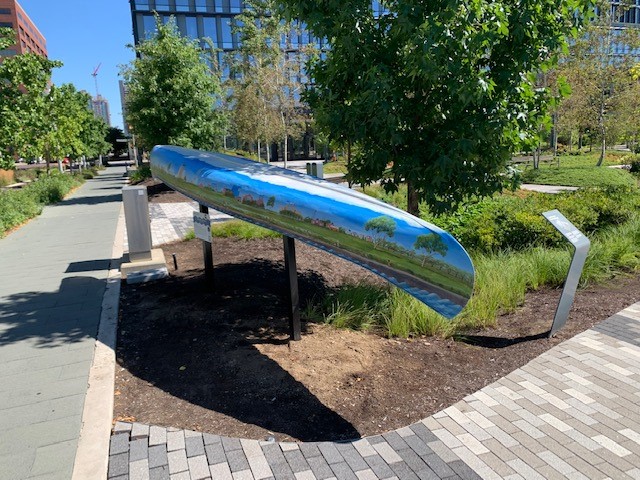 Stop by the DBUHQ to view this exhibit, and find the other canoes in the following locations: Muncie, Anderson, Noblesville, Carmel, Broad Ripple, Speedway, Downtown Indianapolis and Martinsville.
Click here to learn more about Cummins' efforts to promote water sustainability through Cummins Water Works.