Cummins' community response to the Ukrainian refugee crisis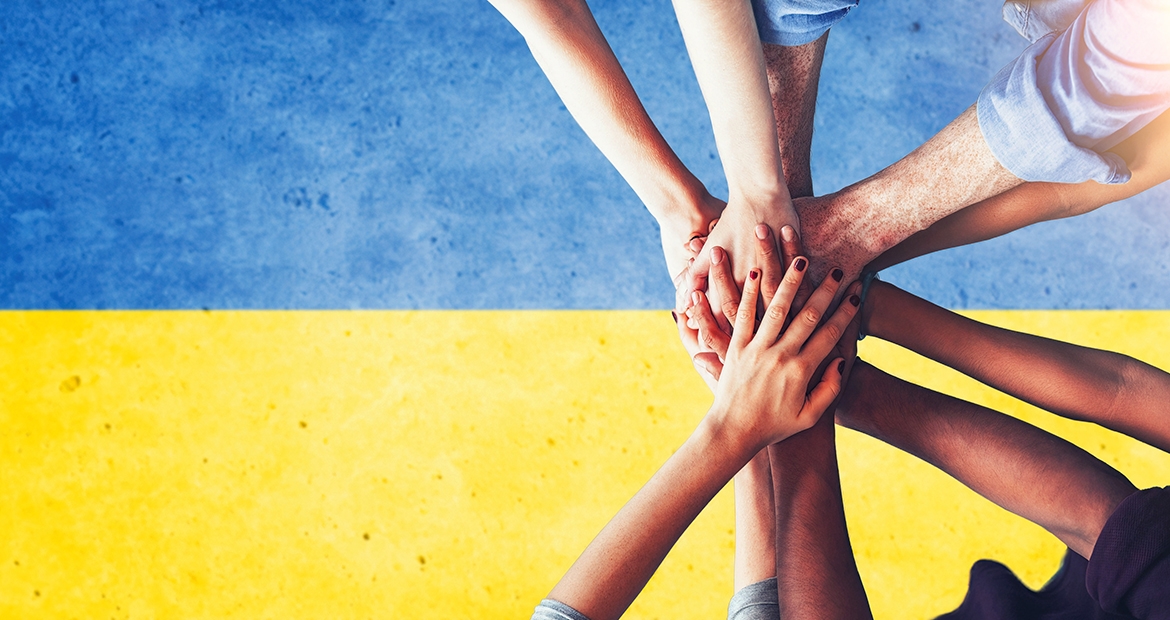 The refugee crisis triggered by war in Ukraine has mobilised the goodwill and generosity of Cummins and its European workforce. 
The response from Cummins on a corporate and individual level – especially in those countries bordering Ukraine – has been swift and impactful, demonstrating how Cummins lives its corporate values.
Caring is one of those core values, and there has been an abundance of it in Poland and Romania, two countries on the frontline of the humanitarian crisis.
Poland has seen an influx of more than three million refugees and has received praise from around the world for the compassion shown by its people in welcoming refugees.
"We, in Poland, have been very affected by what has been happening in Ukraine," said Mateusz Szklarz, Channel Readiness Manager for Cummins Europe and Cummins Poland's Community Involvement Team Leader. "The response from Cummins has been nothing short of spectacular, with meaningful community grants and all the many employee volunteer hours to help those refugees who are being settled in and around our four administrative centres of Warsaw, Krakow, Gdansk and Lubin.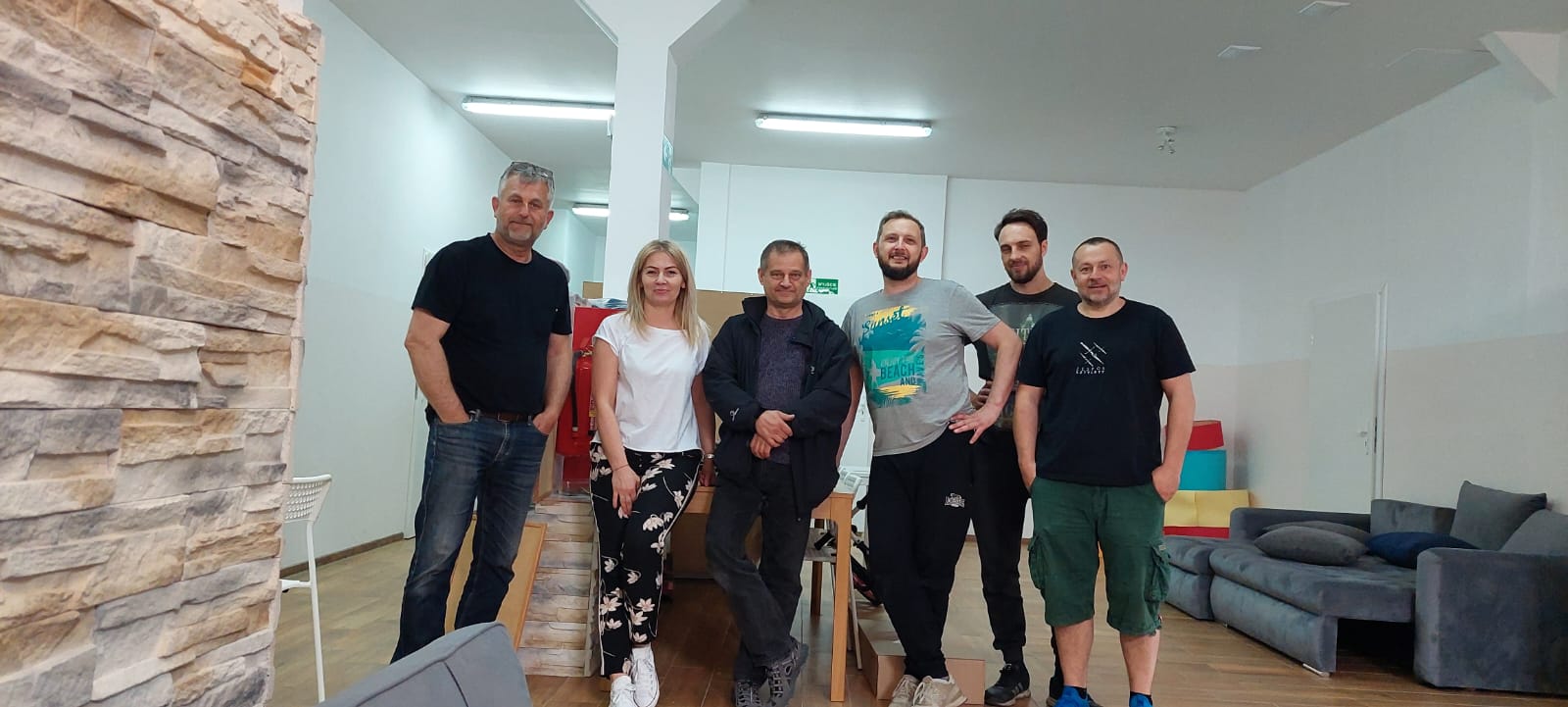 In Gdansk, Cummins Poland has been working with PSONI, a charitable organisation and established partner, to prepare a refugee accommodation centre for approximately 55 women and children.
Cummins employees are taking an active part supporting refugees and will help set up career development workshops with professional advisers and daily care for small children in the same building.
Meanwhile, in Krakow, Cummins organised and delivered donations for Ukrainian families housed in hotels, including hygienic items, educational materials and school supplies for the children.
"Some of our employees are hosting refugees, and those who can speak some Russian or Ukrainian have been helping them organize themselves with new living arrangements," said Mateusz Szklarz.
"I'm immensely proud of our response, and now the focus is on helping the refugees integrate into our society, finding work for them so that in time they can better support themselves."
In Romania, where the main Cummins presence is roughly 520 km from the customs border with Ukraine, initial support came in the form of donations from employees which were directly sent by Cummins' long-standing local charity partner, Youth for European Society (YES), to the humanitarian logistics hub at the Sighet border area. This was quickly followed by the creation of emergency packages that contained critical items for infants and babies.
Ecaterina Carstea, Supply Chain and Community Involvement Team Leader, said Cummins colleagues generously gave their time to help sort and pack blankets, medicine and sanitary items into 94 bundles destined for the Isaccea border crossing with Ukraine.
The packs were distributed through YES, and Cummins Romania is on standby to respond to evolving needs that the charity identifies.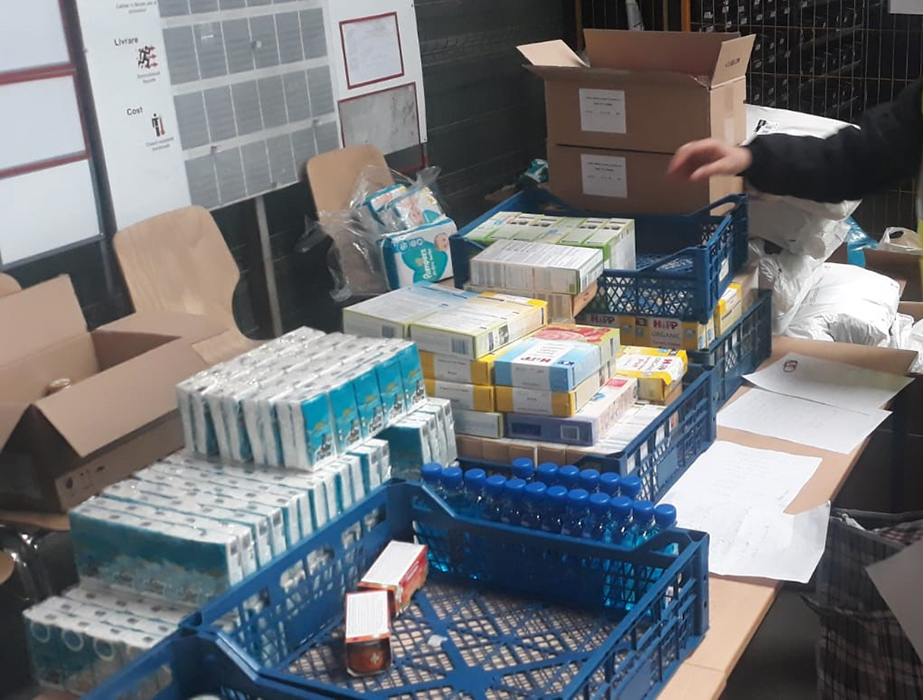 Emily Johnson, Corporate Responsibility Director for Cummins Europe, said the rapid responses of the Polish and Romanian teams, and Cummins employees all across Europe, is a testament to the depth of the relationships they already had in place with their local charity partners.
"It helps that we as a business have been working with our community partners to support refugees and migrants in Europe for years; projects helping refugees with their daily needs and integration in our communities are something that our employees are tremendously passionate about. The value of caring is built into the Cummins business ethos, as is diversity and inclusion, and in the same way our commercial customers know they can rely on us to perform to the best of our ability, so too do our charity partners with regard to projects in the community."
Elsewhere in Europe, in the Czech Republic, Cummins is supporting language courses for Ukrainian parents and children and helping support a suburban outdoor camp for up to 90 refugee children. Cummins employees are helping to organise and participate in the camp and outdoor activities.
In Rumst, Belgium, Cummins is working with their charity partner, OCMW Boom, to furnish 10 empty apartments provided free of charge by local charity Goed Wonen. Cummins volunteers are assembling furniture and making the homes a welcoming refuge for up to 50 Ukrainians. Additionally, employees with knowledge of Russian and Ukrainian are helping a charity provide critical information to arriving refugees concerning the registration process and their rights.
In Germany, teams from the Cummins plant at Marktheidenfeld and the Cummins distributor in Gross Gerau quickly swung into action as refugees started arriving in the community. Employees have been volunteering to help translate, load trucks, transport furniture and set up shelters. Some have been going on walks with arriving refugees to help them get familiar with their new surroundings.
Christin Leisker, Plant Support Technician and Community Involvement Team Leader, said there had been an initial influx of around 200 refugees in Marktheidenfeld, and by early May the number had risen to 1,000. Shelters have been created at a school, sports hall and a disused hospital.
"No one knows how long the situation will last, and there were concerns there might not be enough food in our local food banks, so we arranged an emergency Cummins grant," said Christin. "We are now looking at putting a long-term strategy in place."
Of great urgency has been efforts to integrate refugee children into schools. "The children have nothing, and they don't speak or understand German, so it is very hard on them," said Christin.
"There aren't enough teachers, so volunteers are going in and doing their best, organising games and finding ways to bring the children together. I've gone in myself and it's been a joy to see the children sharing and laughing – finding ways to communicate."
As with Mateusz Szklarz in Poland, Christin is proud of the way her country has stepped up in the face of such a humanitarian crisis. "All throughout Germany, there is overwhelming sympathy for the plight of Ukrainian refugees and a determination to make things better for them."
Understanding the importance of helping refugees rebuild their lives through education, training and employment, Cummins in the U.K. is building on its existing partnership with Breaking Barriers to support refugees to acquire the knowledge, confidence and experience they need to secure stable and fulfilling employment.
In addition to supporting Breaking Barriers' First Steps programme, which offers employment advice and guidance to unemployed refugees, Cummins volunteers are delivering workshops and offering mentorships for Breaking Barriers' refugee clients.
Cummins has also joined Breaking Barriers' Fuse Network, which brings together like-minded businesses to share best practices that help refugees secure employment.
Cummins will continue supporting refugees throughout the communities where our employees live and work. Alongside our community partners and other businesses, the company remains hopeful that our collective efforts will aid refugees in integrating into their new communities and achieving their aspirations.