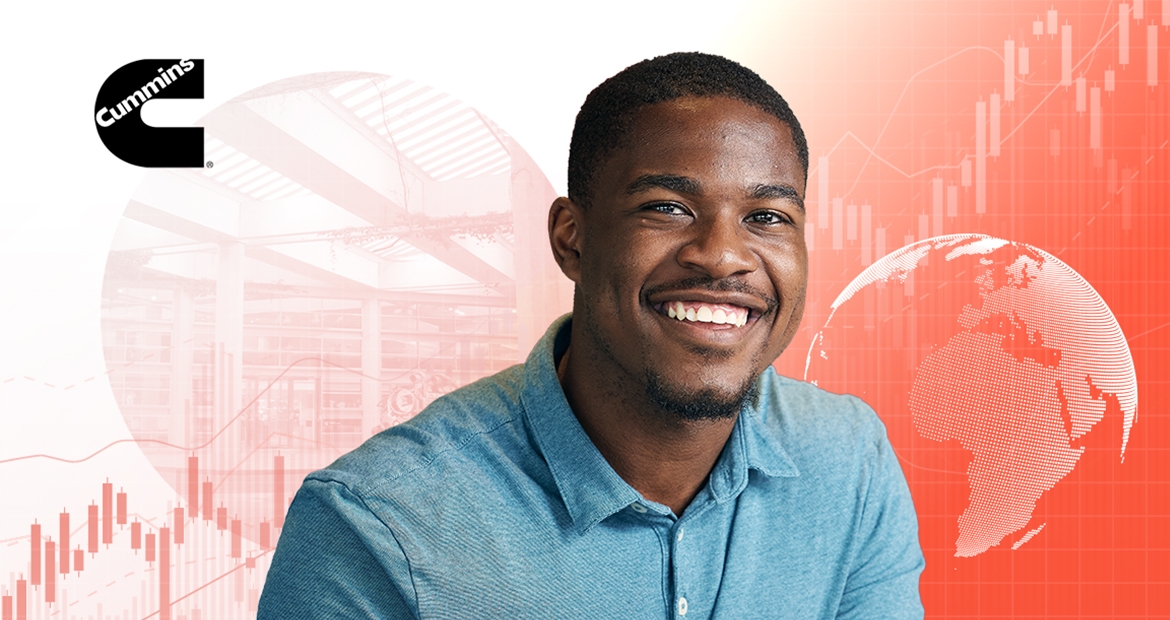 Born in the UK, Rohan started his Cummins career in the US. "I was first introduced to Cummins in 2017 at a National Association of Black Accountants recruiting event in New Orleans. I actually went somewhere else for my internship and after I graduated, I was looking for another role when I came across Cummins again." Rohan's introduction to Cummins at this event stuck with him and when they crossed paths again, Rohan was excited to accept a position and continue living in the U.S. "When I graduated, I was looking for a role to stay in America, so I was fortunate enough to be offered a role with Cummins starting on the financial development program in Indianapolis." Rohan has been with Cummins for over three years, starting in the U.S. in the Financial Development Program in the Distribution Unit and is now an EMEA Credit Controller back home in the UK where he's happy to be close to friends and family again.
Overall, I like the diversity. The inclusion was really great."
From team outings to escape rooms to team potlucks, Rohan has enjoyed working with a diverse group. "I will never forget this one experience I had while in Indianapolis. We had several individuals from different backgrounds, Russia, Singapore, China, Ghana, Vietnam, America, UK, Peru, India, etc. and we all decided to bring food from home. We all had a great deal of fun with each other, trying different foods. It was a great experience." 
People are always willing to help where they can. No one will ever leave you stranded."
One of Rohan's various responsibilities includes analyzing financials of potential customers to ensure they're healthy and not a high risk. "When you have such a large, global company, different teams look after different areas, making communication so important. It's interesting to speak with different leaders within different teams to understand the different roles everyone plays and how it all comes together." Collaboration is an integral part of Rohan's day to day at Cummins. Working with different teams and leaders within Cummins across Europe, the Middle East, and Africa allows Rohan to truly see the bigger picture and how his work has an impact across the company.