Onan SD20 Generator powers mobile business in Richmond, Va.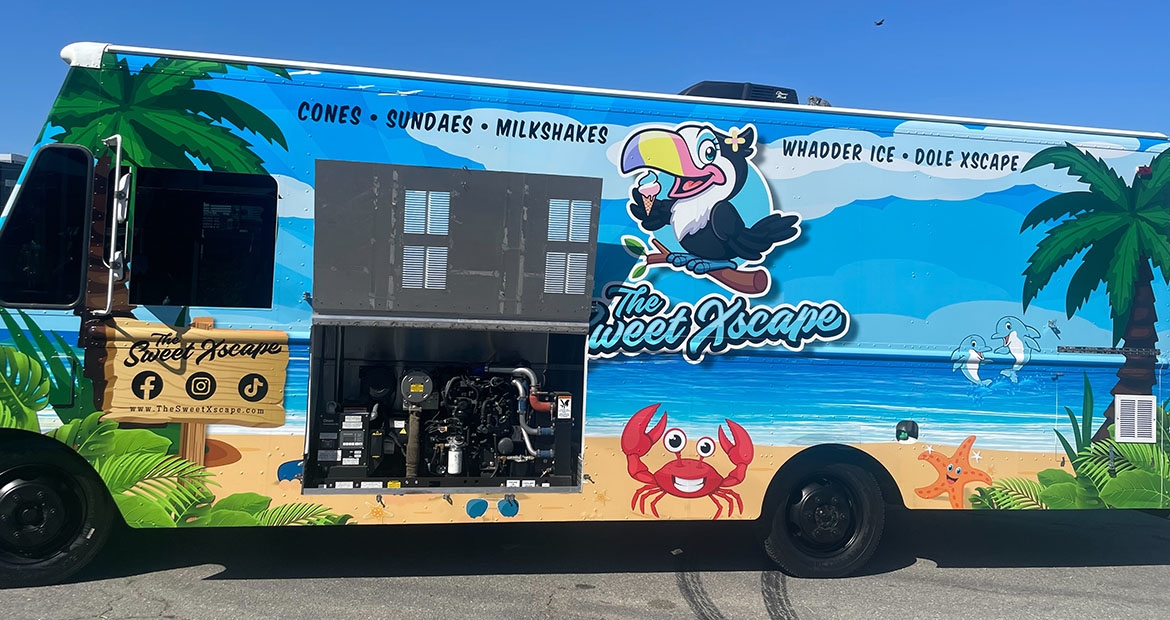 Located in Virginia, The Sweet Xscape, formally known as Envy's Whadder Ice, started in 2020 when the pandemic began. Owner and sole proprietor Tierra Mclaurin shared: "I've always wanted to get into the Italian Ice business, and this was the perfect time to start since we were on lockdown."  
McLaurin started small with selling Whadder Ice out of her car with coolers. Once the city started to open up, she wanted to legitimize her business and purchase a truck. Now, McLaurin sells an entire line up of treats including her original Whadder Ice. 
"It's not only about the quality of the product but it's the unforgettable experience," States Mclaurin. Sweet Xscape specializes in blending cereal-infused milkshakes, sundaes, Whadder ice, vegan treats and more.
Sweet Xscape's premier item, "The Main Event", is the reason Mclaurin purchased the Onan SD20 generator from Cummins. "We needed a generator with power, and big enough to operate our machine that runs at 16,000kw.  Cummins supplied exactly what we needed."
When Mclaurin began to ask around about generators, her ice cream vendor recommended the Onan SD20, sharing that she would need 16,000 watts in order to power her business. After having the opportunity to see the generator in action in a demo truck, she was sold and excited at the opportunity to realize her dream and bring a unique business to her city.
After thinking she would have to pull a string to crank the generator, Mclaurin was surprised about how easy the Onan SD20 was to operate. "The SD20 is very simple to operate. All you have to do is flip the switches on. After that, it prompts you on which buttons to push to get it running," she explains. "Once connected to the system you no longer have to go outside the vehicle to get it started. It's just the flip of a switch and the generator is up and running."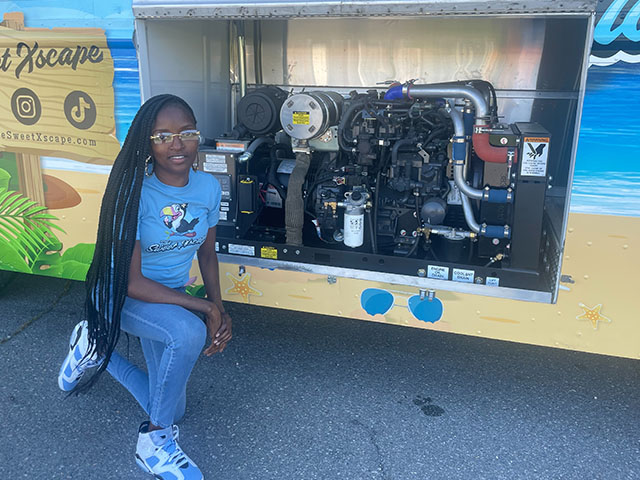 Having the Onan SD20 allows Mclaurin to provide the ultimate soft serve ice cream experience. "The SD20 allows me to produce multiple cones which is the goal to get my customers served."
Opening this summer, Sweet Xscapes' season is just warming up. "Having a reliable generator, we're not going to miss a beat. Imagine having peanut butter and jelly on an ice cream cone? Thanks to Cummins, we have it at The Sweet Xscape. This generator was well put together, easy to use, quiet and top tier."
If you're in need of a heavy-duty generator don't cheat yourself, treat yourself to the Onan SD20."