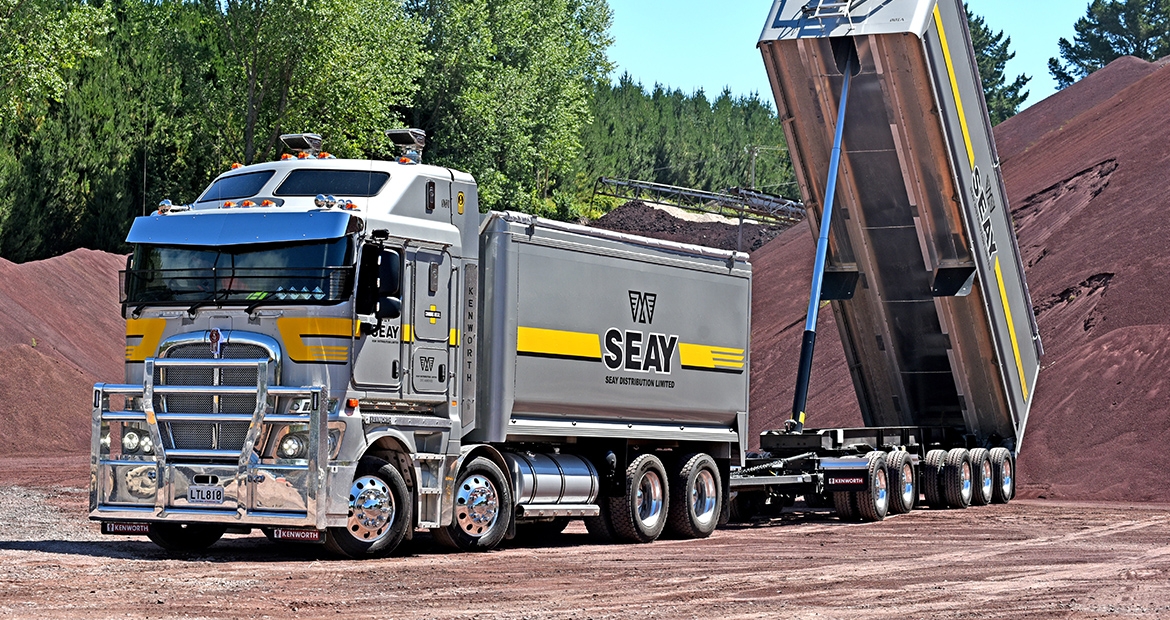 Two entirely new 15-litre internal combustion engines being developed by Cummins – one fueled with hydrogen, the other with natural gas – head the priority list of future products for New Zealand haulage business Seay Distribution.
Owner Bruce Seay's interest in carbon reduction has heightened with his fleet set to play an integral role in the success of New Zealand's first large scale food waste-to-bioenergy facility at Reporoa, in the central North Island. 
"I'm not a greenie or climate activist but I am a believer in protecting our environment and decarbonization is an important part of that," says Auckland-based Seay. "I also want to make sure my business is aligned in an environmental sense with my customers."
Seay believes Cummins is "ahead of the game" in developing alternative powertrain technologies for the pathway to net zero-carbon by 2050.
"I'm very impressed with what Cummins is doing with its Destination Zero strategy," he says. "It's a huge comfort when you see one of your suppliers investing billions of dollars in developing future technologies and knowing confidently you'll be supported by that supplier.
"To have a 15-litre internal combustion engine running on energy dense hydrogen and virtually eliminating CO2 emissions is certainly appealing," he adds. 
"Of course, our plans for the future would only come to fruition if the infrastructure for hydrogen fueling was available. The government wants us to play our part in decarbonization and they must play their part too."
He believes the 15-litre natural gas engine, due for release in 2024 with peak outputs of 500hp and 1850lb ft, also looks to have great potential in that it can be powered with biogas, the fuel produced by the new plant at Reporoa which is being fed with food waste by the Seay Distribution fleet. 
He notes that Cummins' hydrogen and natural gas engines – designated X15H and X15N – were recently displayed at the Advanced Clean Transportation (ACT) Expo, North America's largest advanced transportation technology and clean fleet event, where they attracted a lot of attention.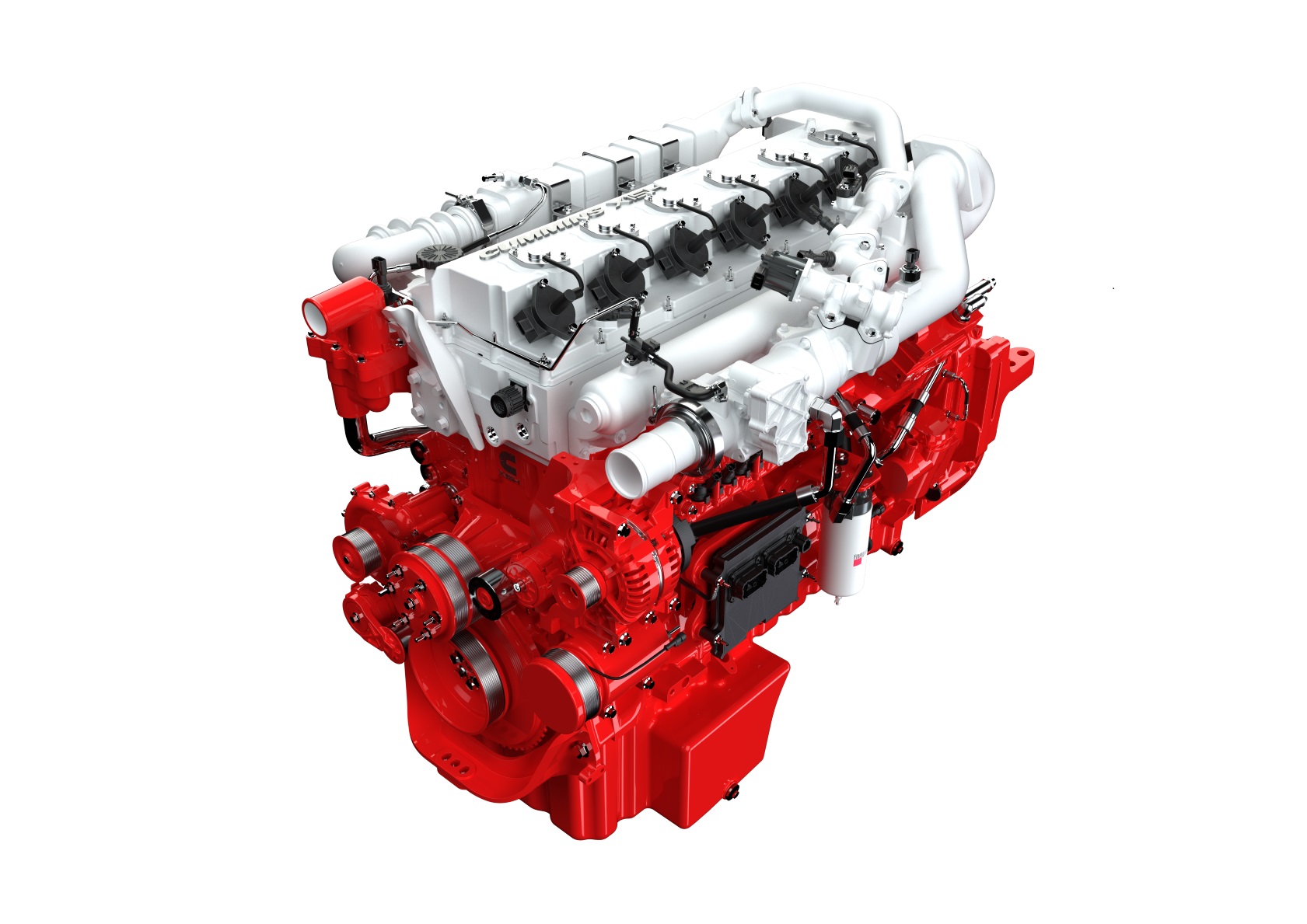 "Being able to refit existing trucks with either of these engines would be a definite bonus," he asserts.
Bruce Seay's immediate focus is on the new bioenergy plant at Reporoa in the Rotorua district, into which his expanding fleet has started transporting food waste. 
"This facility will help overcome the huge environmental problem with waste food that historically has been dumped in landfills, emitting methane which is one of the largest contributors to greenhouse gas emissions," he points out.
By mid-2023, the Seay fleet will be hauling around 120,000 tones of waste food a year from Auckland to the Reporoa facility, using nine 60-tonne Kenworth K200 truck-and-dog combinations, all powered by Cummins X15 engines rated at 600 hp.
The facility is turning organic waste, from businesses and kerbside food scrap collections, into sustainable renewable biogas to annually power the equivalent of around 2,500 households, produce bio-fertilizer for around 2,000 hectares of local farmland, and provide CO2 and heat to enhance the growth of tomatoes in the glasshouse owned by T&G Fresh, one of New Zealand's largest fresh produce businesses.
Setting high environmental standards is not new to Bruce Seay. His father Hartley and brother Graham founded Seay Earthmovers in 1978 and also acquired a quarry in Taupo in 2004 which produces red scoria and various other forms of road and construction aggregates.
"The earthmoving and quarrying operations have always been mindful of environmental standards and regulations and have achieved recognition for protection of the environment in a number of challenging civil projects," he says, with a definite tone of pride.
Those projects have included hydro-electric schemes, geothermal power station and steam field development, roading, landfill cells, subdivisions and forestry contracts. 
After working in the family earthmoving and quarrying businesses for a number of years, Bruce Seay founded his own company, Seay Distribution, in 2018, hauling quarry aggregates from Taupo to Auckland. He also had an established relationship with EcoStock Supplies, transporting recycled food waste for animal consumption. EcoStock is a joint venture partner in the Reporoa bioenergy facility.
He put his first two Kenworth's – T409 models with 600 hp Cummins ISXe5 engines – into service in 2014-15 and since then has forged an excellent relationship with Cummins and Kenworth dealer Southpac Trucks. "Both those trucks have clocked up 1.2 million kilometers without anything major having been done to them," he points out.
His third Kenworth, a K200, started work in 2018. "We had an engine problem and the way I was supported by Cummins and Southpac was unbelievable. I'm not a big customer by any means but they had that truck back on the road in two days which was great turnaround."
At the time of writing, three new K200 Kenworth's are about to go into service hauling the waste food for the Reporoa biogas plant and these will be followed by another three in mid-2023.