Cummins Home and Small Business dealer finds growth amid market challenges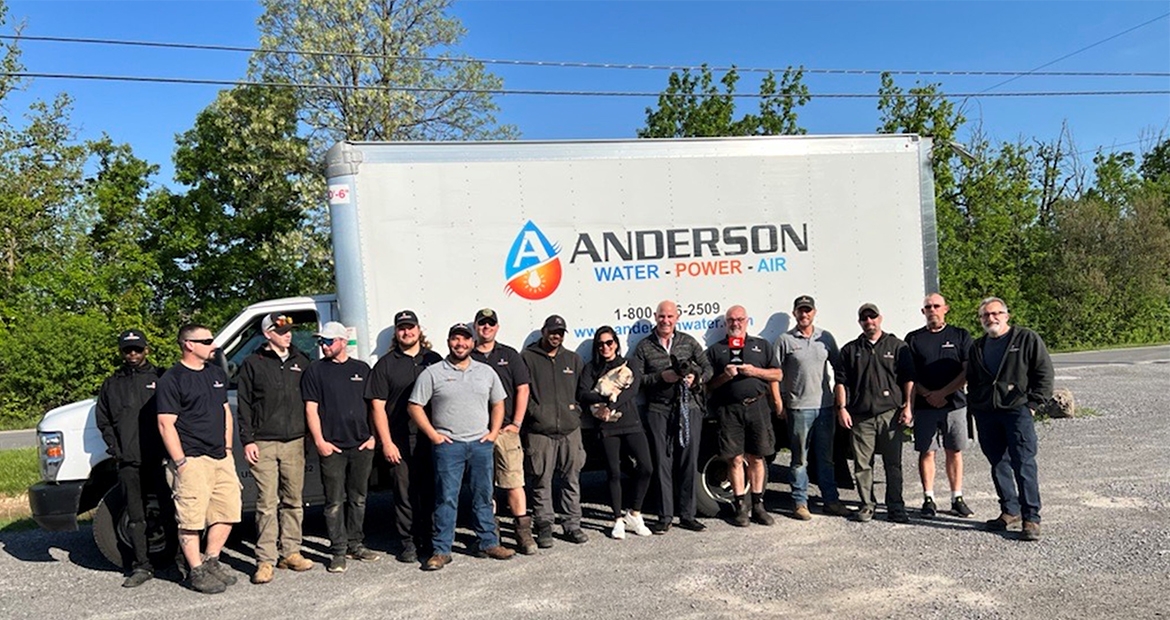 It is no surprise that people and businesses are navigating unprecedented waters following the COVID-19 global pandemic. 
Recently Cummins Marketing Manager Hollin Bolden connected with Tom Gerstner, President of Anderson Water, Power and Air, a Cummins Home and Small Business Power Generation Dealer, to hear how they have found growth despite market challenges. 
Q. Tell me a little bit about your business? 
Anderson Water Power & Air was initially founded in 1954 as a home improvement business but I began to focus on water filtration installation and service in 1990 and since then, have continued to expand our product offerings, as the company has seen need. In 2002 we added POWER to the Anderson portfolio because we saw both the demand for backup power increasing in Central New York and the potential opportunity for our current business, as a way to keep our water systems powered! We began by marketing to our existing client base, focusing on customers who rely on well pumps to supply water to their homes and the rest, as they say, is history. We sell, furnish, install and service both commercial and residential locations but primarily residential, with the Cummins generator products 13kw,17kw and 20kw units being our core generator product.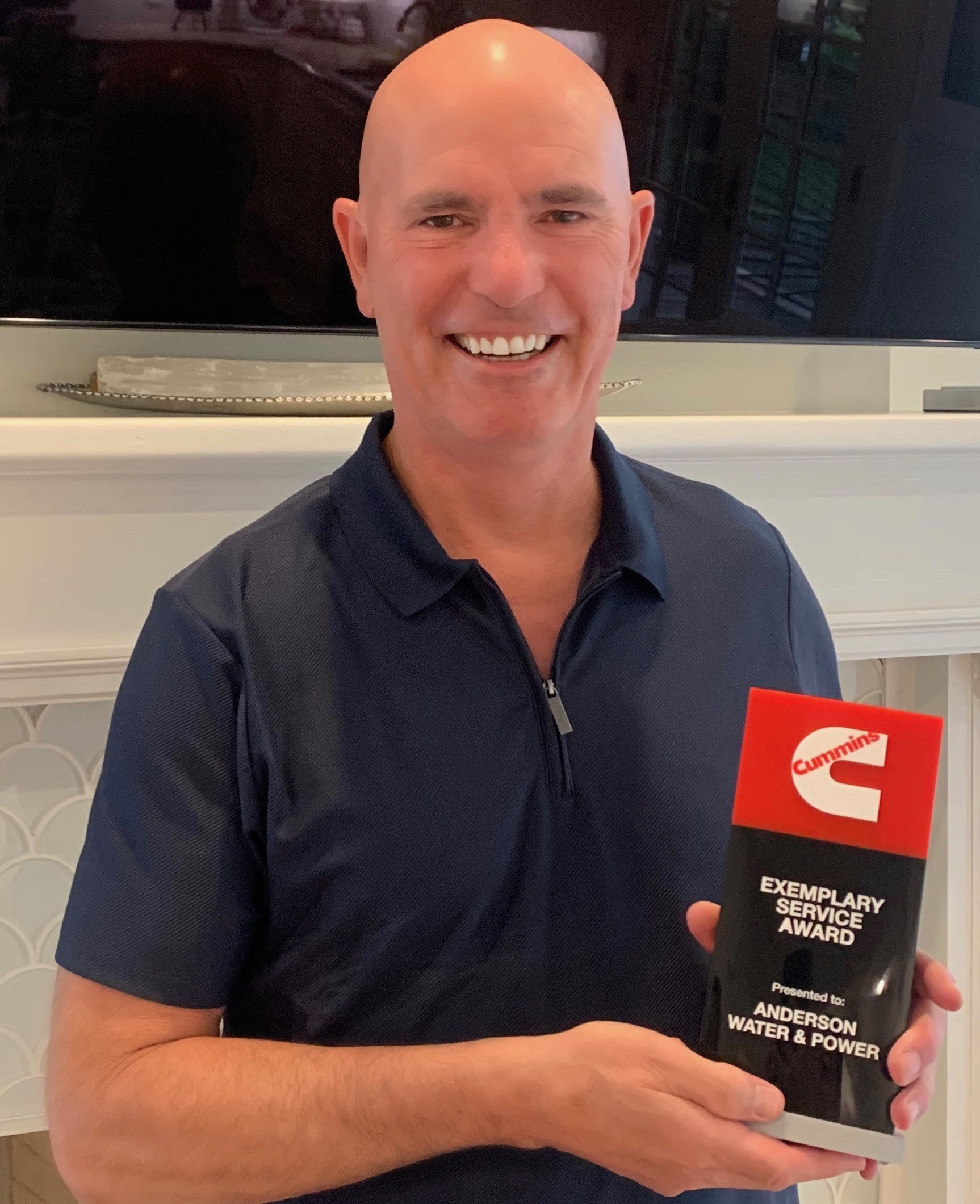 Q. What has been your experience in selling Cummins compared to the other suppliers available in the market?
Since 2002 we have completed thousands of generator installations utilizing other suppliers but after disappointments with failure rates, in 2018 we transitioned to Cummins being our sole supplier. We believe the difference in the Cummins product is: the name. When people hear the Cummins name it speaks for quality and reliability, which Anderson stands behind; making our customers and myself very happy. Although there might be other options in the market when I share the Cummins story, customers are enticed.
Q. How has your relationship with your Cummins Account Executive supported your business in being successful
Our Account Executive, Laurie Shutter, has been an active part of our business. Especially given the supply issues due to COVID-19; Laurie has provided guidance on our buying strategy to ensure that we do not run out of product. This has made our company extremely successful selling the Cummins product line, when many other businesses are struggling for supply.
Q. Your company tag line is Tap Into Better Living, can you share how that came about?
Tap Into Better Living grew from our first slogan Tap Into Better Water. When we started branching out into other products, we altered the slogan and company jingle, to fit these changes. Our focus is to install and service the highest quality products that provide peace of mind for our customers. Over the years we have been able to prove just how true the tagline is through providing better water, tankless water heaters and HVAC systems for customers and, if and when, customers have a power outage; they are also protected with a Cummins generator.
Q. How has your business been able to adapt to the market challenges?
My daughter, Santina and Laurie Shutter have done a great job of working together to support the business's needs. Between good vendor partnerships, purchasing strategy, marketing and referrals from our existing client base of happy customers, we have been able to produce higher monthly sales volumes during the pandemic over pre-pandemic times and continue to grow.
Q. What advice would you give to Dealers that are considering becoming a Cummins Dealer? 
Being engaged is important. I still make it a priority to go out to meet customers and sell our products. Having the opportunity to understand the reactions from customers, makes it a lot easier to stay informed and forge good customer relations.
Moving forward, the team at Anderson Water Power& Air is optimistic about business and is looking to add other products, including recently adding Cummins portable generators to their product line; for mobile applications