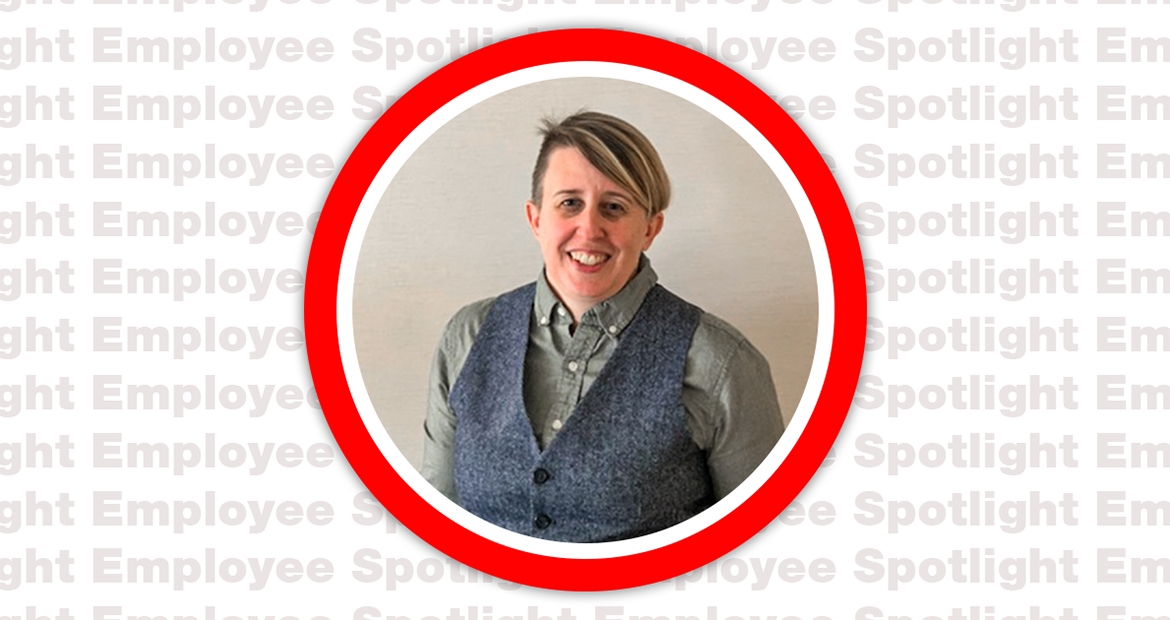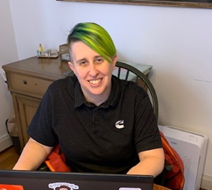 Jennifer Rafiner-Jarboe's motto is, if a mistake is made, move forward to a solution. She's been living by this credo since college which she entered as pre-med, certain she would pursue medicine. But after her second year, "I had to be really honest with myself. I just wasn't good at chemistry," she says. So, she finished college with a B.S. in Business Administration and an unclear map of her future.
After six years working at a car rental agency, an interest in motorcycles inspired Jennifer to take a community college program called "How to be a Harley Davidson Technician." This ultimately led her to Brammo, an American producer of electric traction motors, traction batteries and electric motorcycles. Jennifer was a service tech at Brammo for five years until she fell into an opening in engineering within the company.
Cummins took an interest in Brammo and their battery-powered racing motorcycles, and in 2017, acquired Brammo assets, including Jennifer's team.
Being a part of the engineering team in Talent, Oregon, is my proudest accomplishment. We started off at Brammo together making electric motorcycles, which is something not a lot of companies do. We were building our own batteries because we couldn't find a battery that was powerful enough for what we were doing – racing. The work this team did at Brammo brought a lot of innovation and piqued Cummins' interest. Our knowledge and experience were key in Cummins' acquisition of the company."
Today, she is the Electrical Engineering Specialist for Components at New Power, bringing new energy solutions to the transportation world.
"I really love my current position," Jennifer says. "Working with the electrical engineering (EE) and mechanical engineering (ME) teams to bring new products to market is so much fun. I enjoy working in CAD and helping the design team bring innovative solutions to battery design."
Jennifer learned CAD through self-initiated, on-the-job training in 2019, and received formal CAD training in 2021 to support her niche role within the prototype environment. She loves the flexibility of designing things, frequently collaborating with mechanical and module design teams on prototype wire harnesses or electrical connection solutions and implementation.
"I have learned so much more about testing and validation since my time at Cummins. Using requirements as a guide has been vital to my everyday work. This last year I've leaned into learning more about CREO Parametrics and Cabling."
She has become fairly proficient which, in addition to her other experience, has allowed her to help on projects like the Kuzma battery module, the Goodwood battery pack, and the Casper battery pack for terminal tractors.
Jennifer is not just passionate about her hands-on work, however. She is energized by diversity, equity and inclusion (DE&I) as well. While attending the Lesbians Who Tech summit, she joined a cohort that inspired her to create a new Employee Resource Group (ERG) at Cummins.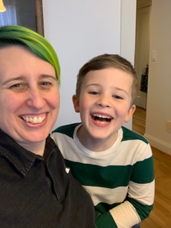 "I have recently become a co-lead of the NPBU Pride ERG," she says, a chapter she started with a friend. The connections and support from that group are helping Jennifer and her wife navigate parenthood with a seven-year-old son and two infants they're fostering, ages 10 months and 19 months. She admits that parenting makes for a busy calendar and adds, "Our home is almost 100 years old, so we have constant projects around the house, too, which I love." And when asked if she had any other fun talents outside of work Jennifer said, "I am extremely good at recommending T.V. shows. Streaming on Netflix is a guilty pleasure of mine and I've gotten pretty skilled at recommending shows that I know people will enjoy."
Whether she's working with EE and ME teams to design harnessing and cabling or working with her wife to determine the appropriate amount of screen time for their son to watch Bluey, Jennifer has one answer when it comes to teamwork: "Being part of a communicative team is best."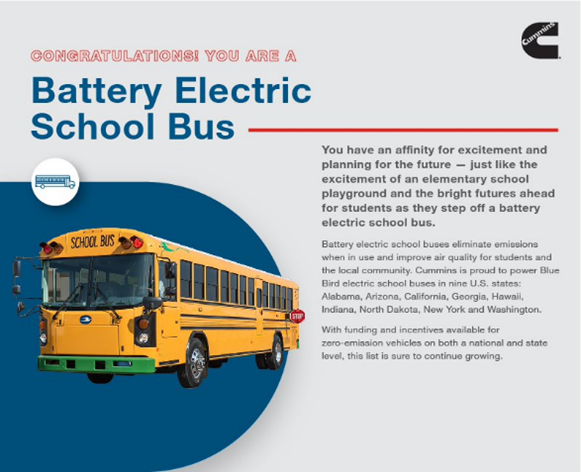 Want to know what New Power Application you would be? Take the quiz now.