Why I sell Cummins generators for hurricane season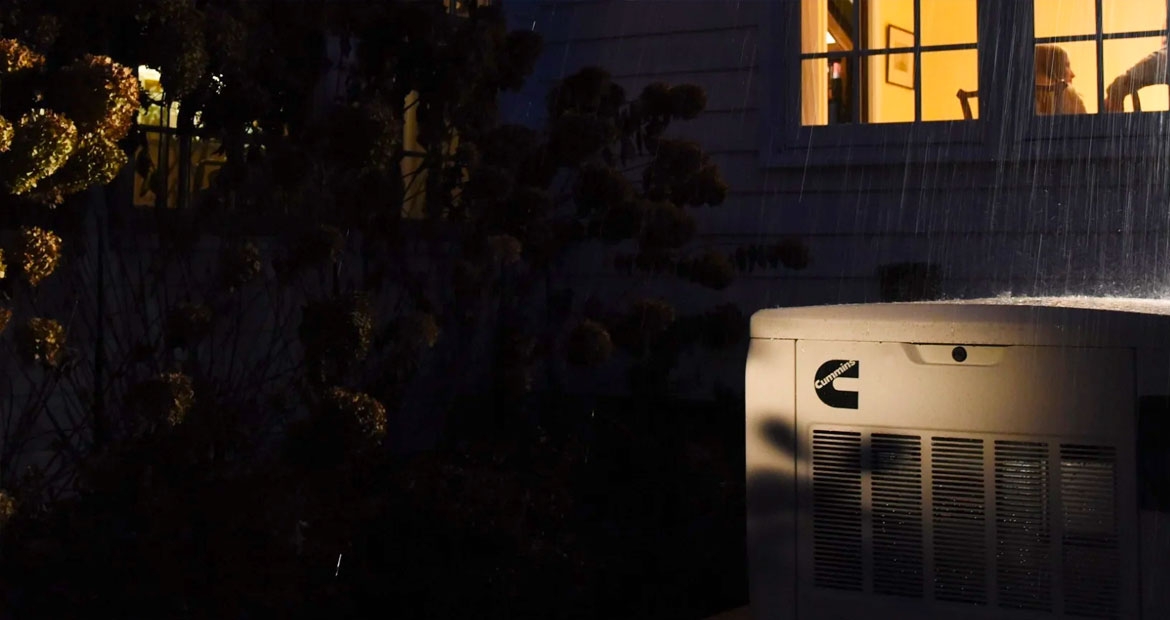 This article was authored by Jared Godwin, Cummins dealer at Lawson & Lawson Electrical Services
Years ago, the electrical contractor I work for, Lawson & Lawson in Tallahassee, began selling home generators because we wanted to help our customers power through anything. This is Florida after all, and hurricanes are a constant risk.
How Hurricanes Create Power Outages.
Year after year, we see the damage hurricanes cause. Some of the worst wreckage we've ever seen was in 2018 when we opened our Panama Beach office. Hurricane Michael, a category 5, had just hit nearby Mexico Beach.
Destructive storm wind and rain are hard on Florida's trees, causing limbs to fall on power lines and leaving Floridians without power. Eventually my customers become tired of sitting in the heat and waiting for the power to be turned back on. So, they decide to get a Cummins QuietConnect™ standby generator for their homes. The most common phrase I hear from them is, "I just can't go another year."
The Importance of Ordering a Generator Early.
If you're interested in a home standby generator, don't wait. Schedule an appointment with your authorized Cummins dealer as soon as possible. Here in Tallahassee, it takes a month to get a permit and up to another two weeks to schedule and install the generator.
Six weeks on the high side is not a big deal for somebody who has already made the decision. But for someone panicked because they see a hurricane out in the Gulf, there's simply not enough time before the storm makes landfall.
In other areas of the country, permitting times may vary, so it is always best to be prepared. You can find a local Cummins dealer or schedule a free in-home assessment through the Cummins website to get started.
Why We Sell Cummins Generators.
The answer is simple. The Cummins makes quality products and stands behind them. We know if there's an issue, Cummins is going to work with us to quickly resolve it. That keeps our customers happy and gives us the confidence to recommend its whole-home generators.
When we install our Cummins QuietConnect standby generators, we work with a lot of gas contractors. As they connect their gas lines to the generators, they see just how well they work and are impressed. So, we also get a lot of referrals through them.
Creating a good customer relationship is important to us. I give my customers my mobile phone number and answer texts 24/7 throughout the installation process. This gives them the peace of mind of knowing they are going to be taken care of by me and by Cummins.
At the end of the day, when you sell a good product and do a good deed, it gets around. If you're interested in becoming a Cummins dealer like Lawson & Lawson, check out the benefits of partnering with Cummins.