Sale of mask operation advances Cummins' goal of creating sustainable Black-owned businesses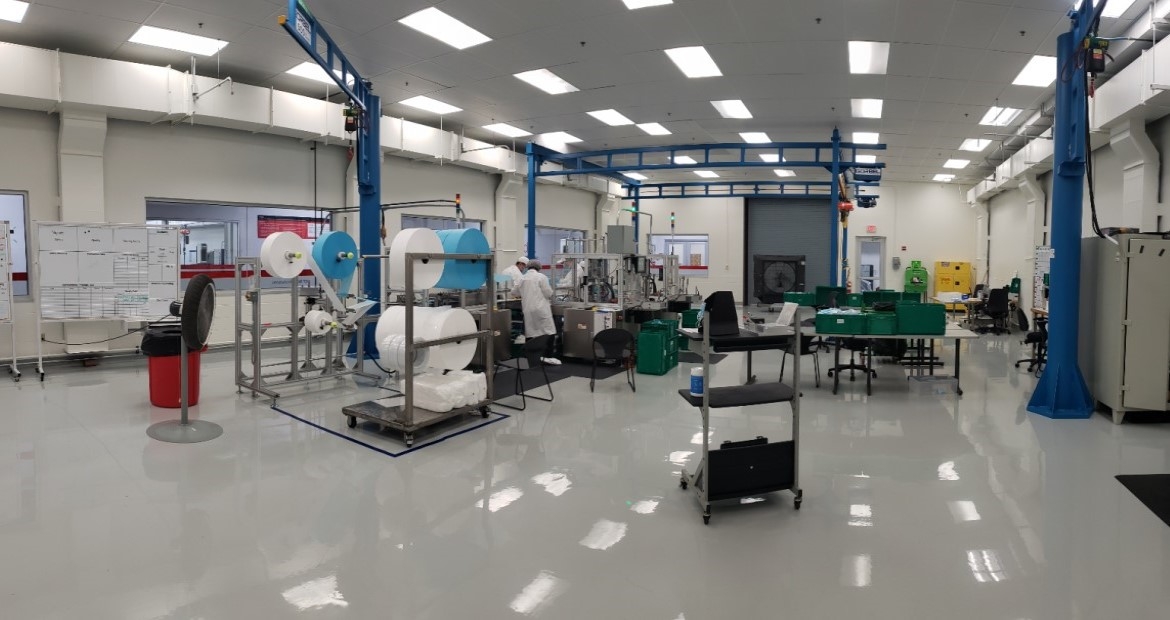 Global power leader Cummins Inc. is using its U.S.- based mask-making operation, created to guard against the spread of COVID-19 in company facilities, to partner with a minority-owned business that wants to expand.
The equipment used to make masks at the Columbus Engine Plant in Columbus, Indiana (U.S.), has been sold to a Black businessman in nearby Indianapolis, who plans on creating a disability-friendly employer producing masks beyond the immediate response to the pandemic.
"This sale created a new Black American manufacturer," said Helena Hutton, Senior Director of Cummins' Center of Excellence for Supplier Inclusion in Strategic Purchasing. "It illustrates Cummins' commitment to partner with diverse-owned companies and contribute to generational wealth-building with business leaders of color. I am proud to be part of a company that makes deals like this one happen."
Christopher Barney, the owner of Team Cruiser, a logistics and supply company that has worked with Cummins in the past, hopes to offer masks for sale to the public later this year. 
"We were very interested, for two specific reasons," Barney said. "The first reason is the ability to learn and grow from a manufacturing perspective with a global manufacturing company like Cummins. The second reason is that it provides us the opportunity to impact and serve the communities that we live in by providing jobs and supplying a quality American-made personal protective equipment mask."
THINKING OUT OF THE BOX
In 2020, Cummins established mask-making operations in the United States, Mexico, and India to provide some 10 million masks to its employees worldwide. With the pandemic seeming to wind down in the United States as more people get vaccinated, and with a healthy surplus of masks at the ready if needed in the U.S., the time was right for the company to think about selling the operations in Columbus, said Cummins Partnership Strategy Manager Tarek Elharis.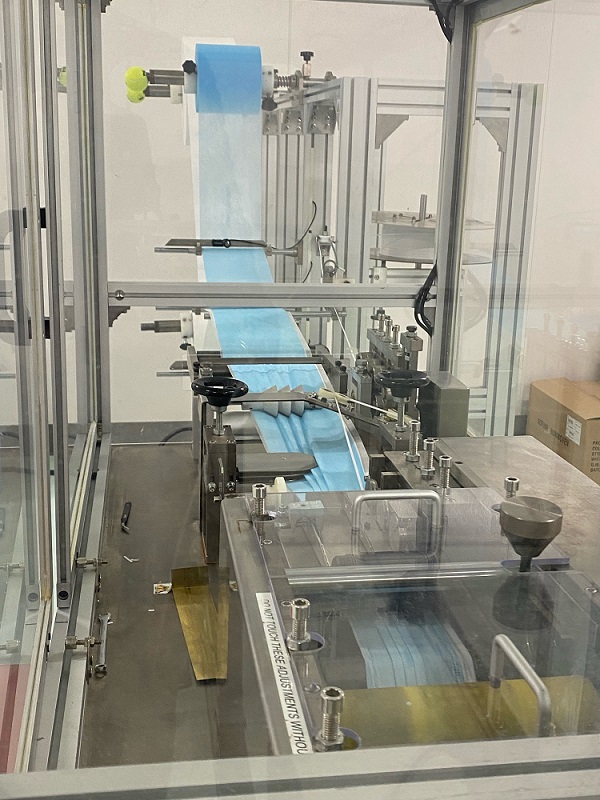 The company never intended to produce masks beyond the pandemic, said Elharis, who has been active in the mask-making operation. Since the sale, the Cummins employees who had been making masks have been redeployed to areas of the company experiencing heavy demand as the U.S. economy recovers.
When selling the mask operation became a possibility, the company's Supply Chain organization and Strategy function began looking for ways to accomplish something more than simply getting the equipment out of the engine plant.
They found that opportunity in Barney and Team Cruiser.
LOOKING TO EXPAND
The Team Cruiser Conversion Company was established in 1983, providing heavy-duty automotive and industrial equipment customization and up-fitting solutions to meet commercial and municipal specifications. Over the past 30 years, Barney's business has worked with companies like Navistar, Arvin Meritor, Cummins and others.
Barney said he is always looking for new challenges and the chance to develop a new line of business for Team Cruiser was an opportunity he couldn't pass up.
"We have been blessed to have a unique relationship with Cummins in the fact that we sold millions of dollars of engine products to our customer base and are familiar with their culture and desire to be first in class in their industry," Barney said. "We feel that this played a very important role in understanding the importance of the quality of the product that we produce. We are now able to be both a customer, dealer, partner and a vendor."
Barney's team is now working to establish a web-presence for its new line of products. It's also working with several veterans' groups and organizations serving people with blindness and other disabilities to create a workspace that can safely employ people with disabilities in its manufacturing operations.
Priscila Mendes, Vice President of Purchasing, Supply Chain Management said, "This is a chance for Cummins to help build stronger communities where it does business and live the company's value of diversity and inclusion for all business owners."
Learn more in the podcast, the "Making of an American Manufacturer" as Barney and Elharis discuss this alongside Dr. Ken Harris, the President/ECO of the National Business League.