Cummins celebrates Earth Day with BCSC students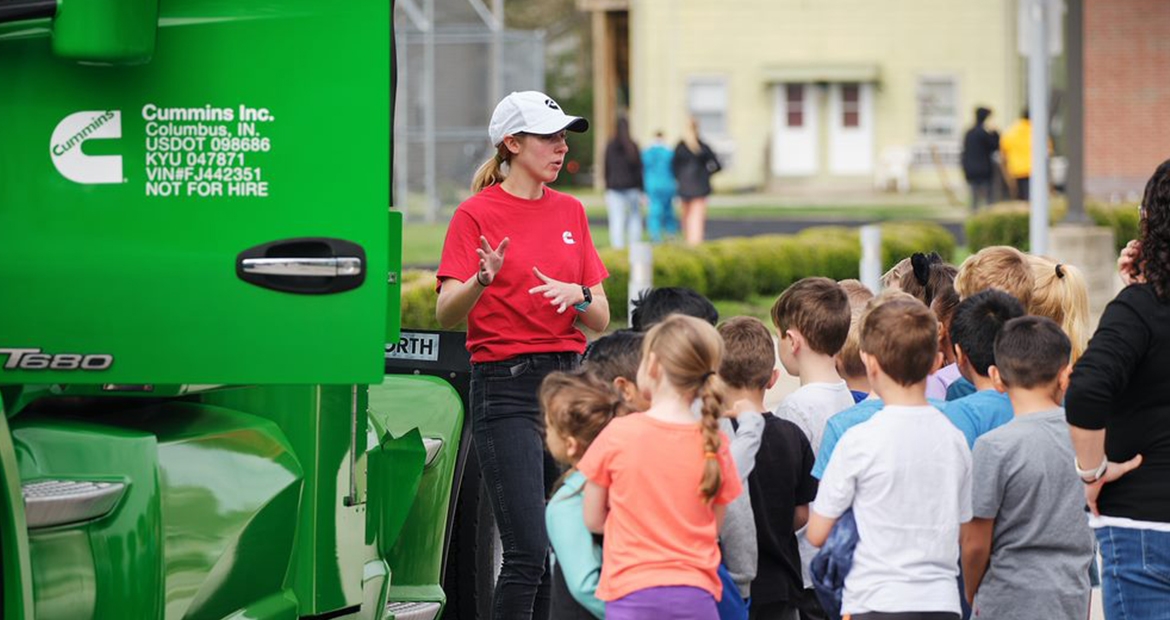 Earth Day was a great reason for Cummins engineers to show the next generation some of the company's "next generation" technology.
On Friday, April 22, more than 100 students from Central Middle School and CSA Lincoln Elementary in Columbus, IN met with Cummins engineers around a 2020 Blue Bird All American Electric Type D School Bus, with an 84-passenger capacity; a Kenworth T680 with a Cummins ISX12N near-zero emissions natural gas engine; and a 2021 Freightliner Cascadia Semi running on a Cummins X15 Efficiency diesel engine. The lesson of the day was climate change, Destination Zero, and the important role that technology can play in reducing emissions.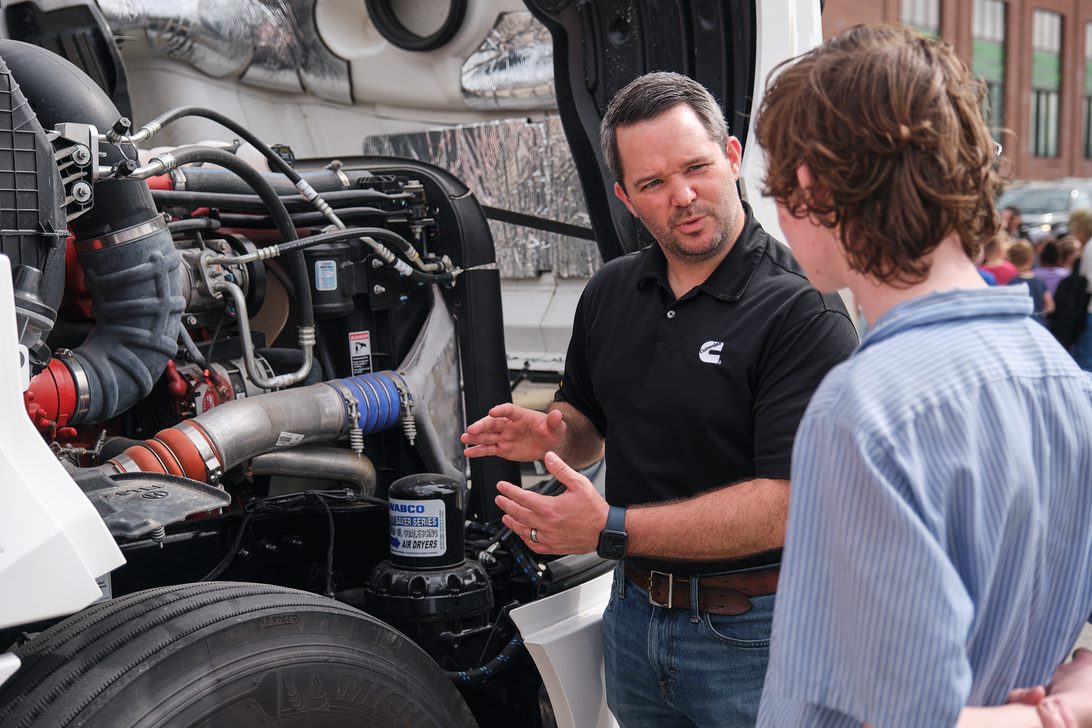 "Cummins engineers explained the different types of fuels and energy we have on the road today, teaching the kids empathy for the environment and offering them a better understanding of green energy and sustainability. This event is part of our STEM activities we do in partnership with Cummins throughout the year and we really appreciate it," said Mr. Jeffery Fant, Science Teacher at Central Middle School.
Cummins began its relationship with Central Middle School in the 2019-2020 school year after Cummins engineer Jason Major volunteered his time in his daughter's science class. He soon recruited several of his colleagues to engage the middle school science students on such topics as the scientific method, creative innovation, team building and artificial intelligence. Today's event was the largest to date, with several more in the works.
"We are fortunate to have wonderful community partners who engage our students in experiences like visiting the newest technologies being utilized at Cummins to reduce emissions. Our students enjoyed the time they spent learning about the semi-trucks and electric-powered school buses," said Brett Findley, Ed.S. Principal, CSA Lincoln Elementary.
 
Learn about Cummins' commitment to Destination Zero