Company makes progress on goal to use less, use better and use again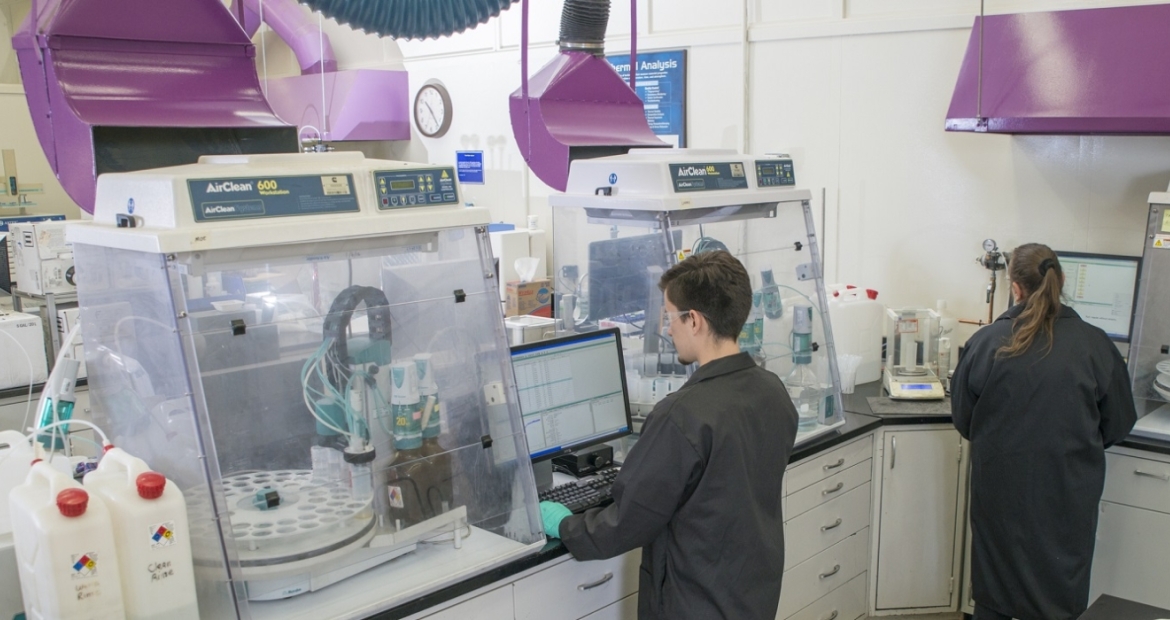 It is among the most challenging of the 2030 goals in Cummins Inc.'s PLANET 2050 environmental sustainability strategy: create a circular lifecycle plan for every part to use less, use better, and use again.
This goal is focused on waste minimization through material efficiency, the company's biggest water and waste footprint in the value chain. It's such a big challenge because there are thousands of parts in Cummins' broad range of product offerings, which power everything from trucks, trains and marine vessels to construction equipment, farm machinery, generators and more
"You're really talking about reducing natural resource use by design, from the raw materials we use, and how they are processed, to ensuring the raw materials can be used again for another life," said Karen Cecil, Cummins' Director of Environmental Sustainability. "Waste minimization requires a new mindset, tools, and partnerships." 
The goal is critical to PLANET 2050's mission to address both the world's climate challenges and natural resource availability. 
WHAT'S AT STAKE
The world's supply of natural resources, including, in a cruel twist of cosmic fate, the rare earth metals used in many no and low-carbon technologies needed to power the future, are being diminished at an alarming rate.
The Global Footprint Network estimates in 2022 the world will use the resource equivalent of 1.75 earths, which is faster than the earth can replenish those materials. It projects the world will need resources equivalent to two earths by 2030 and then three earths by 2050, if resource use doesn't slow or get replenished. 
So, in theory, the world could solve its climate challenges only to face resource shortages for no-carbon technologies just as crippling. 
In some cases, procuring a resource can impact another resource. For example, Cecil said Cummins' single largest use of water stems not from any manufacturing process but from the harvesting and processing of the raw materials used in the company's products.
Cummins officials hope the company's lifecycle planning goal will optimize its resource use, as well as enable Cummins' low-carbon transformation, while powering customer success and maintaining the economic benefits society depends on.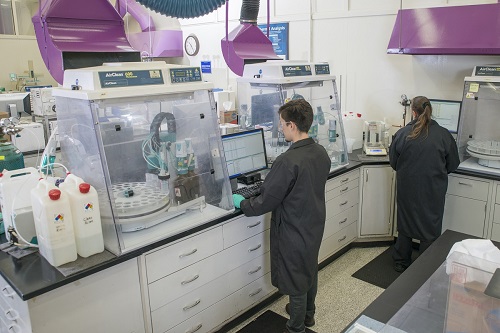 ESTABLISHING A STANDARD
In 2021, the company took several important first steps toward meeting its lifecycle planning goal. In addition to building support for the goal across Cummins and establishing the employee committees designated to lead the effort, the company accomplished two critical steps.
First, Cummins established a Circular Lifecycle Design Standard. Design standards serve as a sort of roadmap for engineers as they put together part designs before going into production.
The new standard includes important lifecycle principles, such as review by Cummins' Materials Science function to ensure a part uses the most appropriate materials and processing from an environmental sustainability perspective. 
Other principles include minimizing how much material is used in a part while still achieving the necessary strength and durability, and ensuring a part's design takes into account remanufacturing, reuse or recycling. The standard also addresses whether a design has been evaluated for minimizing scrap during production.
If a design can use fewer raw materials, less material must be mined or harvested, which saves natural resources and reduces the energy used to gather and process material for a new part. Less energy used translates into lower greenhouse gases (GHGs).
Extending a part's life through remanufacturing also requires less energy and natural resources than making a new part. And minimizing the materials processing necessary to produce a new part saves energy and by extension reduces GHGs.
PROVIDING THE NECESSARY TOOLS
In addition to establishing the standard, Cummins created an optimization center with the tools engineers need to answer questions like where strength and durability are especially important in a design and where parts may be able to use less material without compromising performance and durability.
Cummins engineers have been working for several years with powerful computer software to answer those and other questions, which in itself saves energy by limiting the number of parts that have to be manufactured to test different designs.
Julie Wagner, Engineering Knowledge Management Leader, and David Genter, Product Design Functional Excellence Leader, were part of the team that put the design standard together.
Genter said establishing the standard as a cross-functional initiative that applies to every business unit at the company was a critical first step. Wagner said it was also important to get tools established before the company begins reporting its progress against the 2030 goal.
FUTURE CHALLENGES
While there is significant work ahead on the goal, Todd Weiland,  Director of Research and Technology in Cummins New and ReCon Parts function, is confident the lifecycle planning goal can be accomplished. Weiland is part of the team working on important questions still to be resolved like where the lifecycle plans will be stored and what form they will take.
He said it is important to remember that the goal is optimization – not every part is a candidate for remanufacturing or recycling in exactly the same way. As for the number of parts, he said many are similar and will be able to share plan elements, easing the burden on design engineers.
Weiland believes the biggest challenge may be identifying those parts that are uniquely difficult to handle, and developing plans for them.
"We're doing a lot of this work now, but perhaps not as effectively and efficiently as we could," he said. "Establishing these plans will make us much better stewards of the resources Cummins depends on."