Cummins sets new record for global patents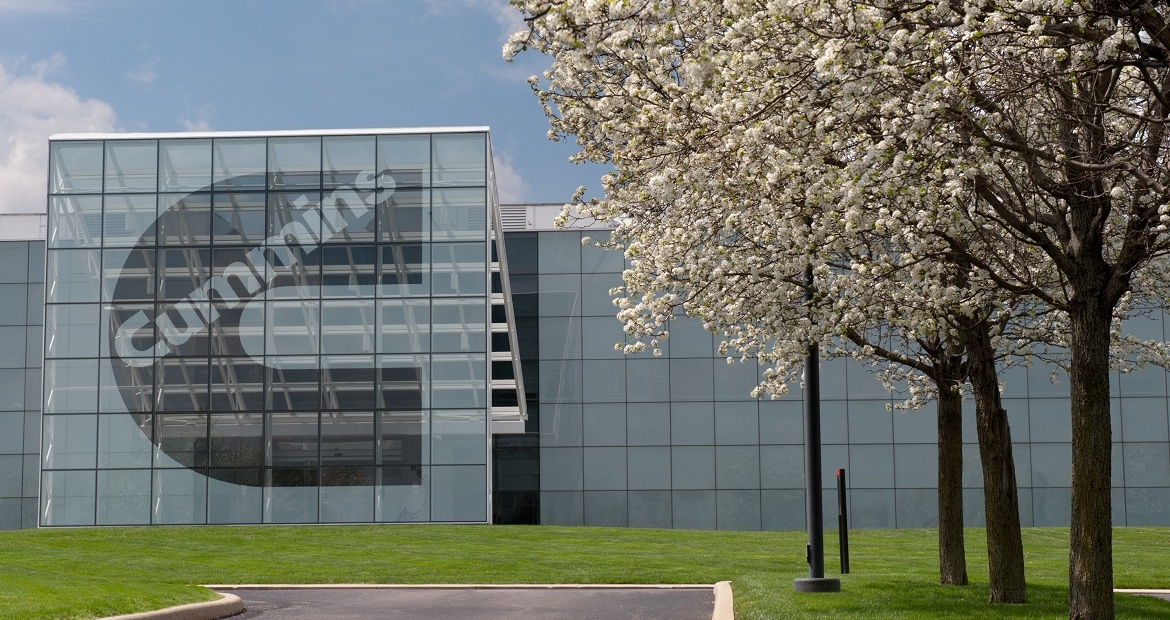 Cummins received a record 564 global patents in 2021, as the company's engineers, technologists and global IP team worked together to nearly double the 312 global patents recorded in 2020.
While every patent starts with an innovative idea, Cummins leaders say many factors go into the granting of a global patent. 
"Every patent starts with a novel idea that is tied to a company innovation and developed through the engineering and IP (intellectual property) processes," said Dale Davis, Cummins' Chief Intellectual Property Counsel and Deputy General Counsel. "Those innovations are reviewed as part of a collaborative process by our IP teams, inside counsel and then drafted by outside counsel. I think what you are seeing is the result of a process that has tremendous rigor."
Today marks World Intellectual Property Day, held to raise awareness about the impact patents, copyright and trademarks have on people's daily lives. Patents are critical for a company like Cummins because they secure for a certain number of years the right to exclude others from using a company invention or idea. A single idea can receive multiple global patents as it is protected in different countries. 
Patents can take time to clear the necessary regulatory requirements – as long as three years is not unusual. Davis suspects that the big jump in global patents in 2021 for Cummins may also reflect, to some degree, the impact of COVID-19. Some countries may have caught up on patent applications last year after closing their patent offices for a period during the height of the pandemic in 2020.
The new patent record comes as Cummins is taking a leadership role in addressing the world's climate challenges, which Chairman and CEO Tom Linebarger has called "the existential crisis of our time." 
The company has been working to make its internal combustion engines more efficient and exploring the use of low-carbon fuels in its core platforms. Cummins has also been bringing to market no-carbon technologies such as battery and fuel-cell electric as well as electrolyzers critical to producing green hydrogen.
The company recently announced its Destination Zero strategy to guide Cummins' efforts to achieve carbon reductions immediately through its core technologies while providing a roadmap that best serves all of the company's stakeholders as Cummins' pursues its aspiration to power customer success with net-zero emission technologies by 2050.  
Cummins Engine business segment led the way in 2021, receiving about 28% of the company's global patents, followed by Cummins Emission Solutions with about 22%. It was the fourth consecutive year the company saw a total increase in global patents.
"We are very fortunate at Cummins to have an experienced and dedicated team of attorneys, Invention Review Committee Chairs, and many other members of the overall IP Team," Davis said. "Additionally,  we have support from the Cummins Leadership Team, Cummins' Area Business Organizations and business unit leaders. All of us are tirelessly working together as a team to create, protect, and defend our company employees' great ideas."
Davis noted that World Intellectual Property Day has a special theme this year – "IP and Youth Innovating for a Better Future." He urged young inventors, creators and entrepreneurs to check out the World Intellectual Property Organization to see how they can use intellectual property rights to help achieve their goals. He said the U.S. Patent and Trademark Office is another source of great information on how youth can get involved in intellectual property.
    
YEAR    CUMMINS GLOBAL PATENTS
2021                       564
2020                       312
2019                       277
2018                       264
2017                       287