Getting up to speed on Cummins' natural gas turbochargers – part 1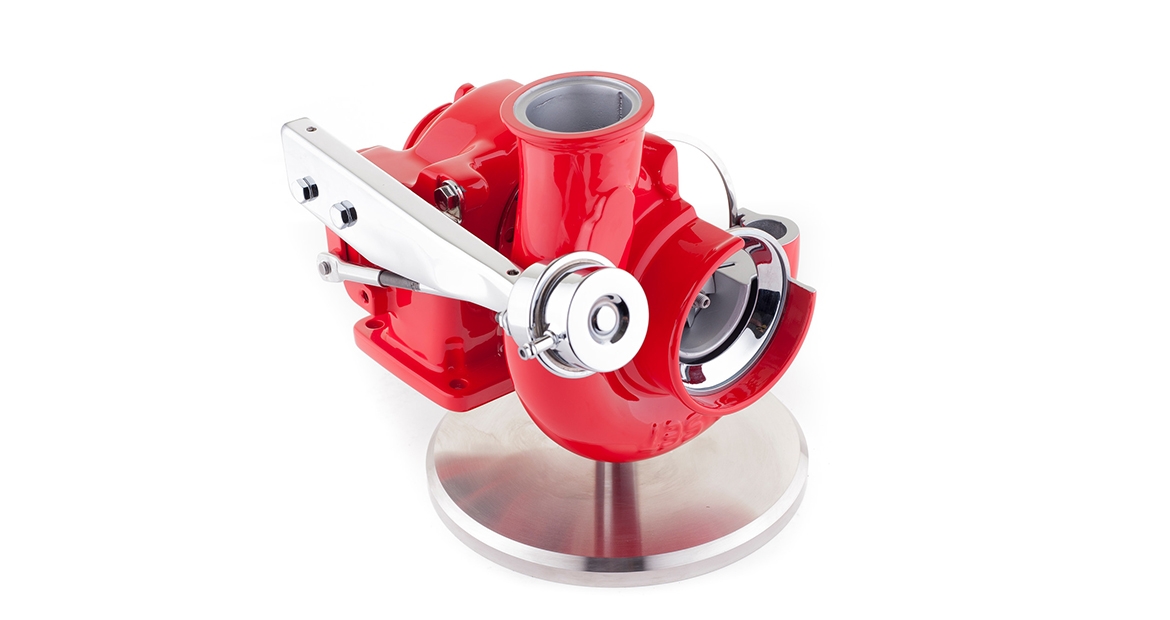 Cummins' technological leadership in developing Holset® turbochargers for diesel power solutions is well documented, but some people may be surprised to learn about Cummins' leadership in designing turbochargers for low emission natural gas engines. While investment in cleaner technologies seems to be a relatively recent trend for many, Cummins Turbo Technologies (CTT) has been designing and manufacturing natural gas Holset turbos for decades. In addition to our years of experience with >19-liter large commercial engines, the growth in the on-highway market has pushed technology and driven improvement in our technology offerings. 
In this two-part series, we'll highlight four key elements that contribute to the success of Cummins' natural gas turbochargers.                                               
1. Cummins has responded to a shift in technology
In order to reduce emissions, the on-highway natural gas market moved from lean-burn to stoichiometric combustion engines. Stoichiometric combustion recipes drive high exhaust temperatures and therefore generate severe thermal duty cycles. Holset turbochargers are able to meet these requirements through more compact turbocharging solutions tailored to emissions requirements.
Today, Cummins is dedicated to satisfying increasing natural gas turbocharger demands, especially in regions where infrastructure is growing. The attractive total cost of ownership in China has resulted in increased infrastructure growth and caused a surge in the demand for natural gas fueled on-highway freight vehicles. India is also starting to see natural gas infrastructure develop backed by sustained efforts of the government, which is fueling demand for natural gas engine technologies. Demand in Europe, North America, and other regions will also grow over the next decade due to low NOx and lower greenhouse gas emission regulations being introduced. 
To cope with the differences in mechanical turbocharger design for natural gas applications, Cummins has conducted significant work to develop capable analytical tools for simulative assessments of vibration and thermal fatigue. The advances in Thermo-Mechanical Fatigue (TMF) analysis have made iterative design optimization easier and enables CTT to select robust designs prior to committing to costly production tooling, which also eases the reliance on expensive engine endurance test work.
2. Natural gas air handling technologies designed to meet a multitude of challenges
Engine requirements have evolved as emission norms have changed over the last decade, but Cummins has remained at the technological forefront by introducing turbocharger technologies that meet the challenging demands posed by the natural gas market. In addition to helping address emission challenges, Cummins has invested design efforts into natural gas developments to be a leader in fuel consumption, reliability and durability. Inherently, turbochargers used for natural gas engines have notably different performance attributes compared with their diesel counterparts. Cummins has designed very specific turbocharger aerodynamic characteristics that enable high-performance for stoichiometric natural gas engines, while simultaneously evolving other key features of the turbocharger to meet robustness and reliability targets over the service life of the engine. 
Stay tuned for the second part of this series that explains the other benefits of Cummins' natural gas turbochargers. In the meantime, you can stay connected with Cummins and learn more about the exciting developments we're making in the natural gas space by signing up for our newsletter.