Darryl turned an impactful internship into a full-time career at Cummins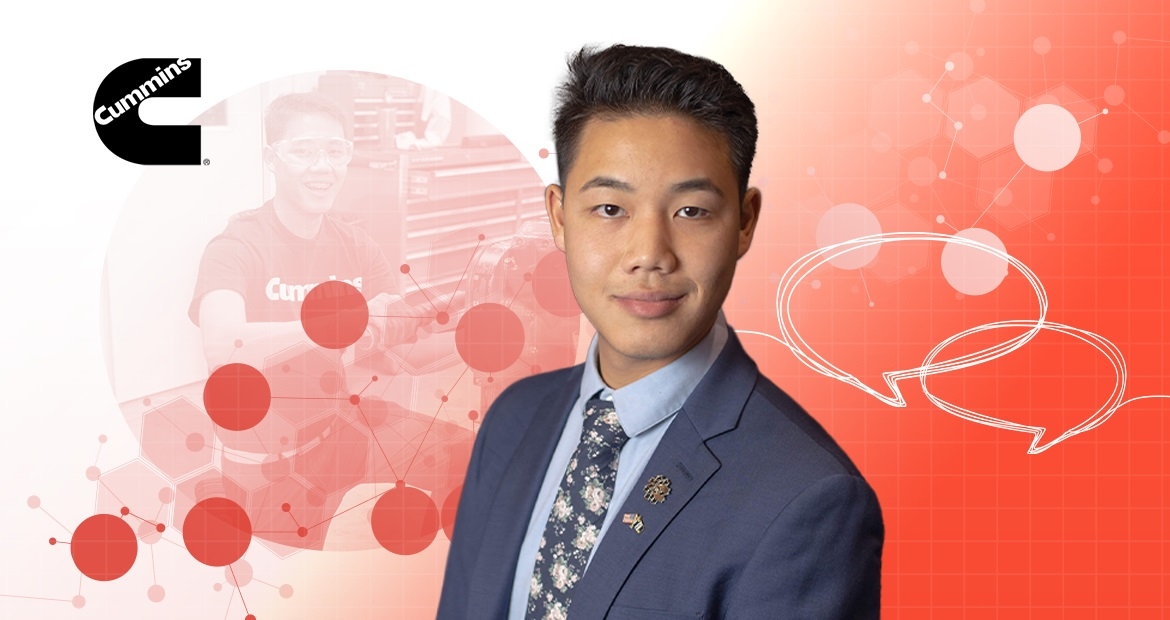 As a summer intern at Cummins in 2019, diversity and inclusion really impacted Darryl and made him "more than ecstatic" to accept a full-time offer. "Just during that summer internship, I learned a lot about the company: what the culture is like, how things work, how people interact with each other in the work environment. All of them were very positive experiences and I really enjoyed it and I love the company. That's why I came back." Over that summer, Darryl would hear "sometimes five, six different languages around the office" and found that fascinating. "Getting to work with people from different backgrounds, coming from various countries, it was a really great experience." Darryl has been with Cummins for more than a year as an Engineering Development Program Engineer as part of the rotation program. 
Cummins really abides by their core values.
Darryl was first introduced to Cummins at the SHPE (Society of Hispanic Professional Engineers) Conference where he "saw what they do and it caught my eye that they were diversified, very inclusive. I thought that they really focused on that a lot more than a lot of other companies. Cummins really stands by that. It attracted me and I thought, 'It's a great company, great culture, let me give it a shot.'"
Darryl recently completed a program used to capture and record data from one of Cummins' measurement devices that previously had limited functionality and turned it into a well-rounded program. "Now it's a very functional, user-friendly, comprehensive all-in-one tool. I worked with technicians and our key stakeholders to determine what they wanted out of the program and was able to create a program that exceeds their expectations, they are really happy with it, and it makes their lives easier. Before, there was a lot of manual interaction and now everything is automated, and people love it."
Cummins provides a wide variety of opportunities to allow employees to hone their interests and skill sets and is a company that is constantly growing by exploring new technology.
Darryl sees bountiful opportunity at Cummins as a result of continual growth and exploring new technology, "when people voice interest in joining a new business unit, opportunities are available and they can go there." At Cummins, Darryl enjoys "being part of a company with a very long history yet still striving for continuous improvement and betterment of the world. I'm really proud to be part of this global impact."
Interested in learning more about a career with Cummins? Check out our Careers section. 
Want to hear more from our team? Find more stories here.